insights | 05.09.2023
The big eCommerce guide to Magento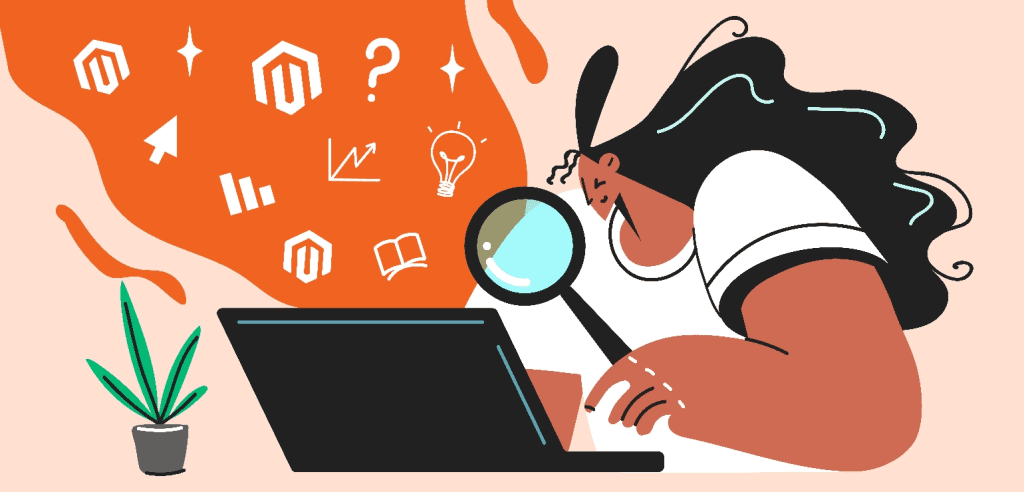 If you want to sell online, there are a lot of different eCommerce platforms you can use to promote your products, take money from customers, and manage your inventory.
One of the eCommerce platforms available to you is Magento. Used by over 170,000 businesses worldwide, Nike, Nespresso, and Bulgari all use Magento to power their eCommerce stores!
Should you be using Magento to power your eCommerce site? Let's look at the advantages and disadvantages, as well as the features this eCommerce platform can offer your business.
Find out more about the different eCommerce platforms available for your online store.
Article topics
What is Magento?
Magento is an eCommerce platform, released in 2008.
Written using a code called PHP, Magento is open source. This means the code is publicly accessible to everyone, and can be modified and resold freely without a license.
Magento 2.0 was released in 2015, and Adobe acquired Magento in 2018.
What can you sell on Magento?
As Magento is open source, there are no restrictions on what you can use it to sell, like there are with SaaS platforms like Shopify.
This means you can sell anything you want, in line with applicable laws and regulations.
See how we replatformed a magic shop to Magento!
What are the advantages of using Magento?
Magento is a popular eCommerce platform, used by a wide range of retailers. Let's look at some of the reasons why it's so highly regarded.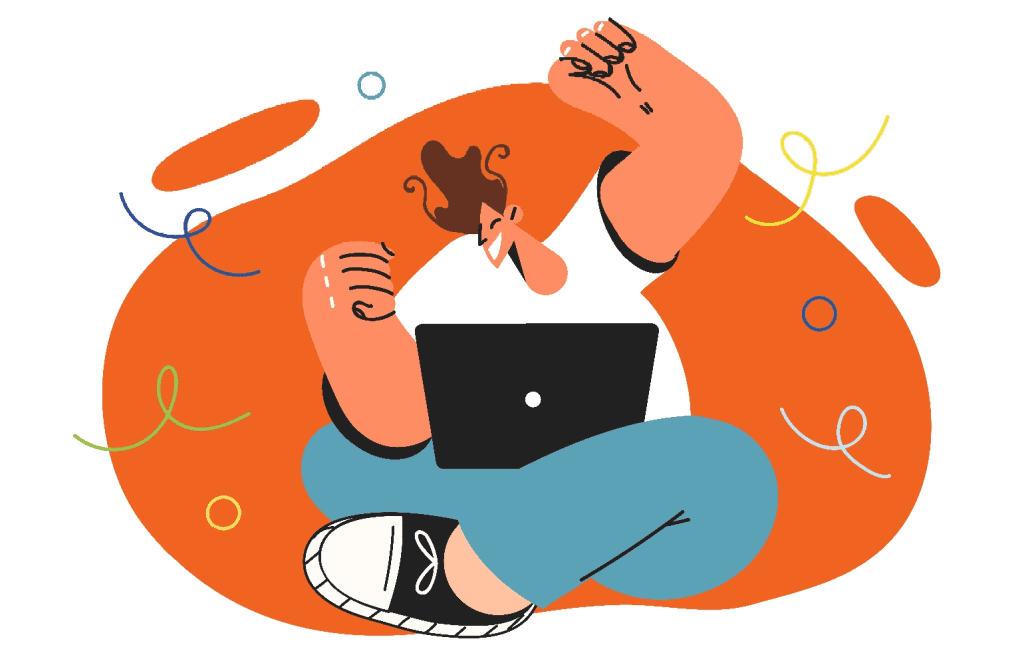 It's free
Magento is open source, meaning it's free to use. This means you don't have to spend money developing bespoke code for your eCommerce store.
However, there are additional costs that you do need to consider, and we'll look at what these are later in the article.
You can customise it to your needs
One of the reasons why Magento is so popular is that it's highly customisable. You can change and customise the code to suit your bespoke needs.
As well as being able to customise the code, you can install a wide range of themes, extensions, and modules to further enhance your store's capabilities.
There's lots of scope for scalability
You want an eCommerce platform that grows and evolves as your business does. It's important not just to consider the features and functionality you need now, but what you'll need in three or five years' time.
As Magento is customisable and flexible, it's easy to adapt the platform to your changing requirements. For example, one of its main draws is that it has solid APIs that allow you to connect your eCommerce platform with your external systems.
It's good for SEO
You can do a lot to improve the search engine optimisation (SEO) of your eCommerce site, like using the right keywords and encouraging other websites to link to you. However, your platform of choice can also significantly affect where you rank in the search engines.
Magento is considered one of the best platforms for SEO. It enables you to create SEO-friendly URLs, automatically generate XML sitemaps, set up page directs, and add structured data to your pages.
What are the disadvantages of using Magento?
While Magento is a popular eCommerce platform, it's not without its drawbacks.
There's a steep learning curve
Magento is well-known in the development community for being one of the more complex eCommerce platforms to master. While it has lots of fantastic functionality and features, it can be challenging to understand them all and how to optimise them for your specific needs.
Developing a Magento eCommerce store requires knowledge of code, including PHP, CSS, and JavaScript, as well as an understanding of how databases and servers work. This is in contrast to platforms like Shopify and WooCommerce, where it's easier to build and launch your site.
If you don't have a skilled web developer in-house, we recommend using a Magento specialist to create your Magento website.
There's no customer support
As Magento is an open-source and free-to-use platform, there is no dedicated customer support in place. This means that if you have any questions or issues, there are no official communication channels to reach out to.
However, the good news is that Magento has a dedicated community meaning it's easy to speak to an expert developer if you need assistance.
The costs can quickly add up
While the open-source code for Magento is free, you'll still need to spend money to set up your eCommerce store. Costs you need to consider include:
Hosting
A domain
SSL certificate
Development and design
Any extensions you want to use
Ongoing support and maintenance
It can be slow loading
Magneto is built for functionality, not speed. As a result, this eCommerce platform can be slow loading, especially if it's not set up correctly or there are issues with the server or database.
A slow website can potentially cause issues. Not only can it lead to potential customers abandoning your website, but it can also have a negative effect on SEO.
There are things you can do within Magento to boost speed and provide a better user experience. For example, optimising images, minifying CSS files, caching data, and removing unnecessary extensions.
Using a skilled developer to build your eCommerce site can also help too!
Can you integrate Magento into your existing website?
Let's say you already have a well-established website on another platform – is it possible to integrate Magento's eCommerce functionality into your existing site?
Yes. There are extensions available for Shopify, WooCommerce/WordPress, and Prestashop, which allow you to sync your two platforms together.
Some businesses like to use Magento for their back-end functionality and use another platform for their front-facing website.
How much does Magento cost?
As it's open source, Magento is free to use. This makes it an excellent option for businesses that are on a tight budget, but still want a high-quality eCommerce platform.
However, remember that you will still need to pay for hosting and other development and design fees.
How much does it cost to create a Magento website? It's hard to say, as it depends on what features and functionality you need. A basic eCommerce site can cost about £2,000, while a more advanced enterprise site can cost upwards of £200,000.
Does Magento offer any other options?
Yes. If you are a larger eCommerce business looking for an enterprise solution, Adobe Commerce (previously known as Magento Enterprise) may be ideal.
Adobe Commerce is a premium version of Magento, with a range of additional features that Magento doesn't provide. For example, the ability to schedule updates, create multiple international sites, use inbuilt artificial intelligence, and implement headless architecture.
Unlike Magento, Adobe Commerce also offers comprehensive customer support.
All this extra functionality is reflected in the price, with Adobe Commerce costing upwards of £2,500 a month. You also need to pay for hosting on top of this fee.
Does Magento let you sell in person?
Magento is primarily designed for selling online. However, there are workarounds you can put in place if you need Point of Sale (POS) functionality.
There are several different third-party extensions available, as well as a native solution called PWA POS. To set this up, you need to install PWA Studio, create a storefront, and install Magento's PWA POS extension.
In conclusion: is Magento right for your business?
The key benefit of Magento is that it's open source. This means it's free to use, and you can customise it to suit your business eCommerce needs.
However, it does have a steep learning curve, and you may need to hire a developer to get it working correctly. This might negate its cost-effectiveness, at least in the beginning.
In our opinion, Magento is a brilliant choice for the following people:
Mid-size businesses. Medium and large companies will love the functionality this platform provides. Larger enterprise businesses can also take advantage of Adobe Commerce for even more features
Businesses with specific needs. Magento is very customisable and flexible, making it ideal if you sell niche products or services
Businesses looking to scale. Magento's adaptability makes it great for organisations that want to scale or futureproof their operations
Still not sure if Magento is suitable for your needs? Drop us a line, and we'd be happy to answer your questions.
Xigen: Your trusted Magento specialist
There are limitless possibilities with Magento, so it's best to have an experienced and skilled specialist in place to help you achieve your vision.
At Xigen, we have several years of experience designing and developing Magento stores for a wide range of businesses. We'll ensure your Magento store is well-designed, loads quickly, and has all the features you need to drive sales.
In fact, we're an Adobe Solution Partner. This means we're trusted by Adobe and Magento to develop and create high-quality websites that provide an exceptional user experience and keep shoppers coming back for more.
Whether you're just starting out or want to replatform to a system with unlimited potential, we're here to help. Get in touch today and take the first step towards an eCommerce store that generates the right results.