Compelling and Impactful Website Development Services
Our digital design and development specialists create websites that engage users with compelling content and intuitive UI. Our in-house developers are experts in high-level programming languages, working predominantly in PHP.
Operating with a holistic approach - and with the expertise and experience of our web development experts - we build fast, robust, reliable and responsive websites, with engaging and impactful business sites delivered on time and on budget.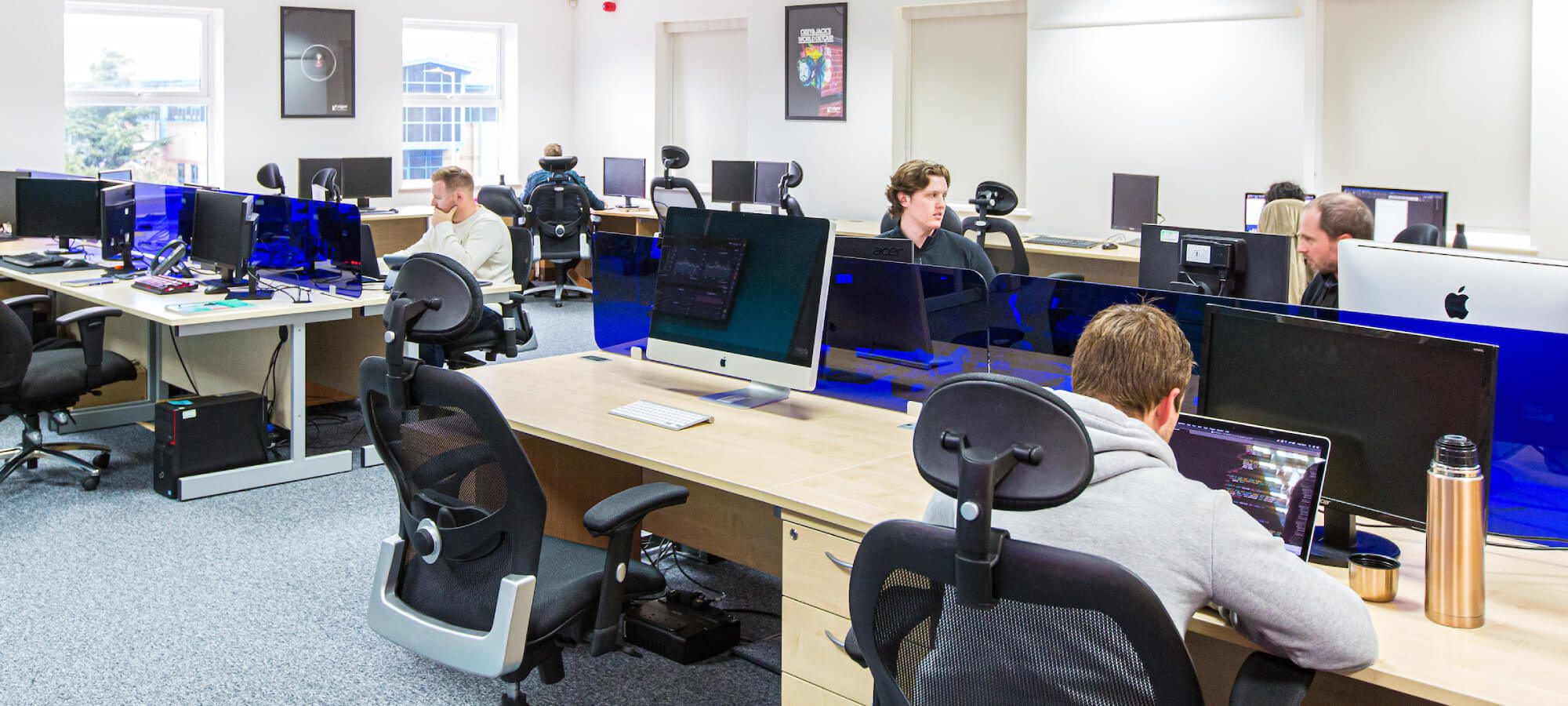 Website Design
We build and design bespoke, modern, high performance, brand-projecting websites for greater audience engagement and frictionless user experiences. As a specialist website design and development agency, we have digital experts on hand to collaborate with you. We work to understand your brand and create websites that are tailored for your specific business requirements.
Website Development
Our website development services are led by specialists with a breadth and depth of experience with market-leading digital platforms. Our web development solutions are bespoke, which enables us to offer informed, impartial advice on which platform is best for your business. Connecting your web properties with a variety of third-party platforms improves user experiences, lead generation and EDM.
Built mobile first
Our focus is to create the best final product for your business. While many website development agencies offer this as an exciting addition, mobile first web design and website development is standard practice here at Xigen.
Design and Development Case Studies
As a specialist web development agency based in the UK, we've had the privilege of working on a wide variety of bespoke projects for a range of market-leading brands. From complete website transformations using modern design to optimising sites for mobile and tablet, we've got the experience to take on your design and development project.
Here are just some of the exciting projects we've worked on:
We offer mobile first website design and development as standard and bespoke web design and brochure websites all with ongoing support for you and your business.
At Xigen we care about ensuring your brand is in the best position to flourish and thrive - that's why we provide a comprehensive approach to ensure no stone is left unturned.
Responsive Web Design and Development
Our web design experts create bespoke websites which provide a beautiful viewing experience across a wide range of screen resolutions and devices, including mobile. This allows easy reading and navigation with minimum resizing, panning and scrolling, maintaining a great user experience no matter what device they're viewed on.
Bespoke Web Design
Every website we design is unique and modern - with each one different to the next. All of our websites are built completely from scratch to suit your company's specific needs. Starting with wireframes allows us to really hone UX, helping to ensure customer journeys are as frictionless and intuitive as possible.
Brochure Website Design
Our web design and development specialists ensure that your website is not only bespoke, but also search engine friendly, looking at factors such as graphic design and image optimisation. Our brochure website design services focuses on marketing performance as an integral part of the development process and showcases the valuable information of your business.
Continued Support & Maintenance
Our website development services don't stop at launch - once your site is live we offer ongoing website support and maintenance. This includes regular updates, implementing new tools and features, advice on optimisation strategies, analytics, reporting, ad hoc user support, the list goes on. We offer a range of services, as well as providing training and consultation services. Get in touch to find out more - we're keen to talk to you about your project.
Website Design and Development Articles