WHY CRAFT CMS?
Simple and intuitive, Craft CMS makes managing your website's content quicker and easier.
Whether you need a polished, elegant-looking website or a more distinctive, unconventional style, Craft features easier content creation and control, intuitive panel controls, powerful image editing and multiple site content management from a single location.
Offering great flexibility for ongoing development, Craft is an open source CMS platform enabling business websites to grow with audiences by adding new features such as the latest UI and optimised content for more engaging and intuitive user journeys.
Talk to one of our Craft CMS specialists today
Get in touch
Xigen & Craft
We create Craft CMS websites that are optimised for your audience. This includes gaining a deeper understanding of your brand, scientific SEO/CRO testing and implementation, and ensuring that your website is optimised for multi-platform: computers, tables and phones.
It's important to us that we provide pro-active support and maintenance. We keep you clued-in to the latest Craft features, tools and security updates, as well as cutting edge web development trends, helping your website engage and inspire you audience.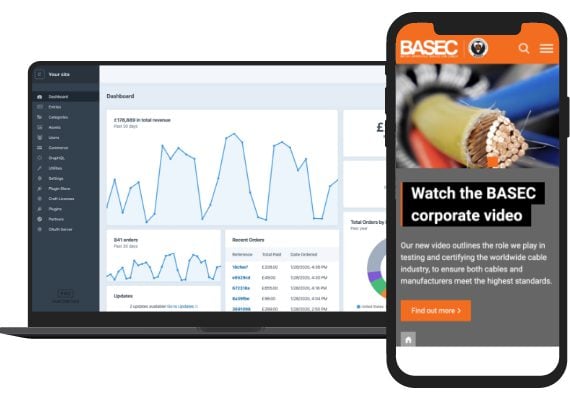 TESTIMONIALS
"As we establish our unique position in the market, we need to quickly and clearly communicate who SalesTrip is and what benefit our ROI-driven travel and expenses system delivers to target audiences around the world. The website that Xigen has been able to quickly create allows us to engage with these audiences and other key influencers in exactly this manner."
Kate Fletcher, SalesTrip
"After eight successful years working with Xigen we have almost without exception accepted all Xigen's recommendations which has resulted in a strong increase in online users, orders and revenue. The value they have added to us as a business has been immeasurable."
Gary Thompson, Jackson's Art Supplies
"We appointed Xigen because of their expertise in creating high quality websites that engage with the global audiences, and we have not been let down. I'm delighted with the new website Xigen has designed and implemented."
James Raffo, Mycab
"Xigen are the best web agency I've worked with. Website projects can be stressful – especially the week the site launches – but if you're working with Xigen you know they will be calm under pressure and laser-focused on customer service."
Catherine Nottage, Kognitio
"Our new site has cemented our strong local SEO credentials across all localities. The site is easy to update with fresh content and the blog a useful tool in our social posting approach. Xigen have been accommodating and more than patient with us along the way."
Angus Matthew, Avery
"Their speed and diligence always impresses us, as does the depth of knowledge and resources available to them. Xigen had no problems understanding the brief in context with the competitive environment, quickly translating our designs, wireframes, and requirement-stories into a slick and impressive front-end experience."
Akshay Patel, Dunelm
"Have worked with Xigen for many years supporting a diverse range of sporadic requirements, for myself and my clients. They always deliver. Offer honest advice, and execute to the high standards we demand. A pleasure to work with."
Sam Furr, Tappable
"Xigen are able to translate our business requirements, push digital barriers and deliver high-end customer experiences. Their transparency and constant communication is a breath of fresh air."
Rob Cary, NHBC