insights | 14.11.2023
How to create the perfect case study for your business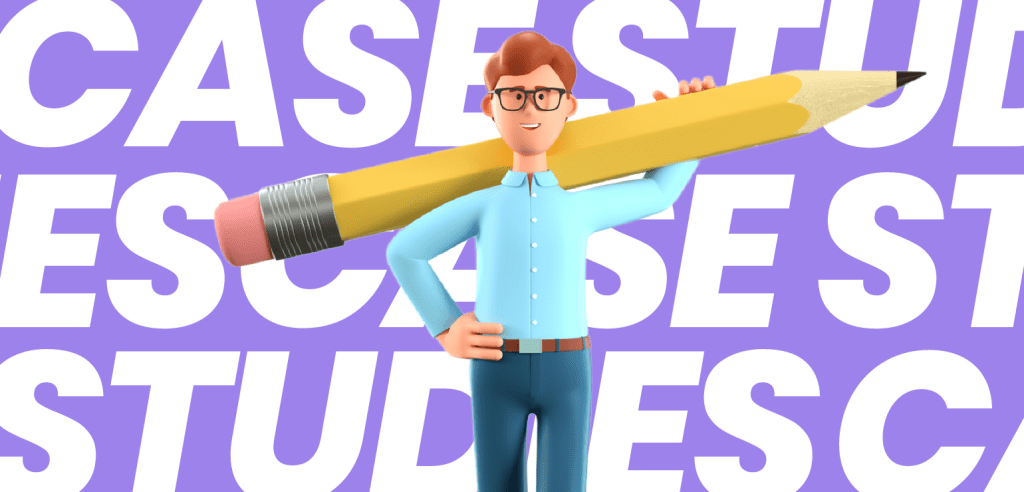 Want to show potential clients how you can help their business to grow?
A case study is a brilliant way to showcase how you can solve customers' problems with your products and services.
The key is to create a case study that's engaging, impactful and demonstrates the positive impact you provide. In this article, we'll show you how to write a case study that helps you generate fresh new leads for your business.
Article topics
What is a case study?
A case study is a piece of content that showcases the partnership between a business and a client.
While no two case studies are the same, a typical case study includes:
A short introduction introducing the subject of the case study
A summary of the problem the subject was experiencing
Details of the solution that you put in place to solve the problem
A discussion of the results, including measurable outcomes
A conclusion detailing how the solution helped the subject
Here's an example of a case study we created when we redesigned a website for one of our clients.
What are the benefits of creating a case study?
In previous articles, we've talked about how gathering customer reviews and testimonials can help prospective customers choose your business and show that you're a reliable and credible choice.
A case study acts similarly to a review or testimonial, in a lot more depth and with tangible data. A case study is particularly valuable if you are a B2B brand, as it helps potential customers visualise how they can work with your business.
Over half of prospective B2B buyers say case studies are an important factor when deciding who to work with.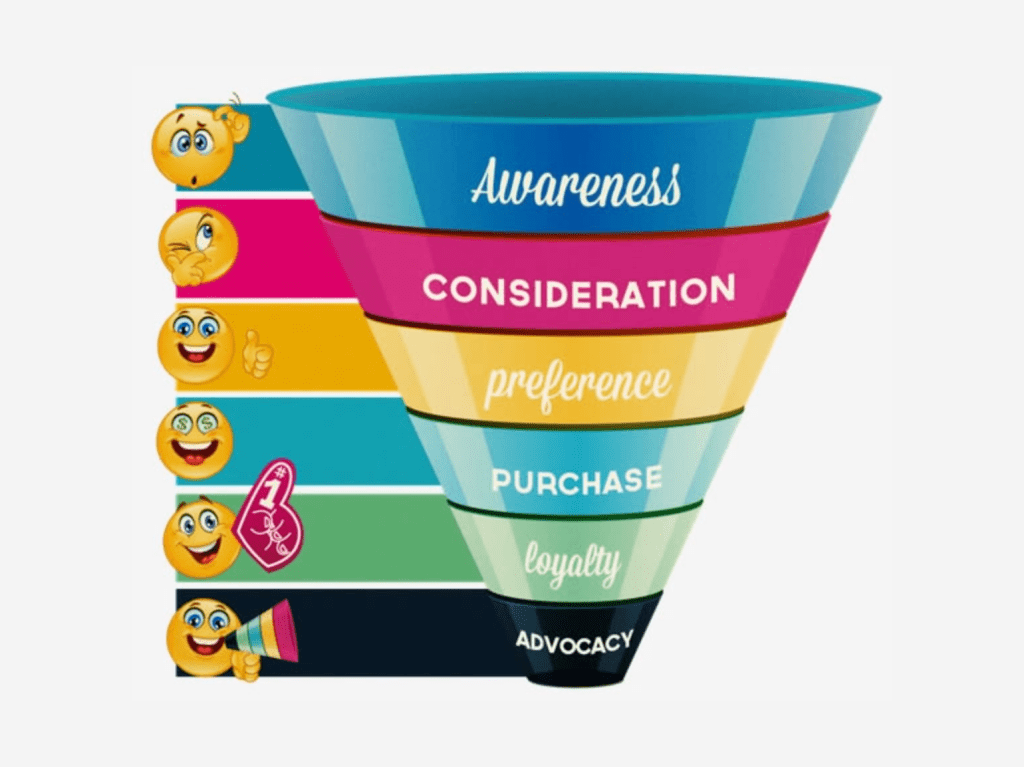 A case study is highly beneficial to people at the consideration stage of the buyer's journey. These prospective customers have identified a problem they need to solve and are looking for ways to do this.
A well-crafted case study provides real-life examples of how to solve a similar issue to the one they're experiencing. After all, why would they spend hours researching the answer to a problem when the solution is right in front of them?
How long should a case study be?
There are no hard or fast rules on how long (or short) a case study has to be.
As a general rule of thumb, we recommend a case study between 500 and 1,000 words. That way, it's short enough to be easy to read and digest but long enough to cover everything that's relevant.
However, the case study you create may be longer or shorter than this. As long as it helps your target audience make an informed decision about your product or service and understand how you can support them, that's what matters.
Six simple steps to creating a case study people want to read
So, you've decided to write a case study to get people interested in what you offer. But how do you go about putting one together?
Here are six steps to get you started.
Step 1: Choose your subject
The key to creating an engaging and convincing case study is to choose the right customer to showcase.
While you might have thousands of customers, only a handful may make good case study candidates. Ask the following questions to identify the perfect clients to write about:
Are they representative of your target audience? It's important to choose a customer that shares the same values and pain points as your prospective clients
Do they have an exciting and unique story to tell? You want your case study to be impactful and memorable
Have you delivered exceptional results for the customer? It's essential to show the value of your product or service
Do you have a good relationship with them? As you'll be working closely with them to bring your case study to life, you want to liaise with a customer that you're on favourable terms with
Are they willing to be mentioned in the case study? Some customers may not want a case study written about them or can't get involved for legal reasons. While you can write anonymous case studies, a case study that mentions a specific business will always have more credibility. Offering to link to your customer's website or mentioning them in any advertising you do might sweeten the deal
While you don't have to choose a household name, working with a customer well-known to your target audience can add an extra element of trustworthiness to your case study.
Step 2: Get your data
When you've identified a customer to create a case study about, it's time to pull in all the information you need to get writing.
A good starting point is to interview the customer to get a first-hand account of their experience and give them the opportunity to tell their story in their own words. After all, they're the star of the case study!
Ask them for twenty minutes of their time for an interview over Zoom or on the phone – this is ideal as it allows you to ask follow-up questions. Alternatively, if they're busy, put the questions you want to ask in an email and ask them to write their responses down.
The questions you ask will depend on the product or service you offer and the industry you're in. These questions are a good starting point:
What challenges were you facing before you started working with us?
How did you hear about our product or service?
Why did you choose to work with us?
What results have you achieved since implementing our solution?
How has our solution helped you achieve your goals?
What advice would you give to companies considering our product or service?
You can use this information to steer the content of your case study as well as build a testimonial, which we'll talk about later.
Next, it's time to gather data and statistics to include in your case study. Tangible data and real numbers make your case study more authoritative and believable.
Which sentence sounds more impressive?
a) We increased the number of leads generated for our customers
b) We increased the number of leads generated for our customers from 5 a month to 150 a month
If you have access to analytics software, you can gather this information yourself. If not, ask your customer to provide some metrics for you to use.
Step 3: Craft your case study
Now comes the fun part – writing your case study!
Remember that your case study is a persuasive piece of copy. You want prospective customers to read it and feel compelled to get in touch.
Here are some of our top tips for drafting a case study that stands out:
Consider keyword optimisation. If you want people to find your case study in the search engine results, think of which words and phrases prospective customers will use to find you
Take the reader on a story – start by introducing the customer and their problems. Next, explain the solution and why they decided to work with you. Finally, talk about the results and how the customer is looking forward to a bright and exciting future
Ensure your case study contains no information that can quickly date it. This means you can make the most of your case study for as long as possible
Finish with a clear call to action – what do you want your prospective customers to do after they've read the case study?
It's important to format your case study well, especially if it's on the longer side. Use headings, paragraphs, and bullet points to make it easy to read. This can also help with search engine optimisation.
Step 4: Add impactful visuals
A case study isn't just about the text. It's about the visuals.
Lots of relevant and interesting images and videos can break up your case study, making it more engaging and easier to read.
Viewers retain 95% of a message when they watch it in a video compared to 10% when reading it as text!
Visuals can also help you tell your story more effectively. For example, rather than describing how your product or service works, you can show how it works with a suite of photos or an explainer video.
So, how can you use images and videos in your case study? It depends on the product or service you sell, the industry you work in, and who you're writing the case study about.
Here are some examples to get you inspired:
Charts and graphs to show the growth in results from using your product or service
An infographic condensing complex information into one easy-to-understand visual
A timeline graphic showing the process of rolling out your product or service
A video or interactive demo showing how your product or service works
Before and after photos showing the starting point and end result
A video testimonial from your customer, sharing their experience (more on this later)
Step 5: Add a testimonial from your satisfied customer
If your case study is a big ice cream sundae, the testimonial is the cherry on top!
A testimonial is a quote from your customer explaining how your product or service has transformed how their business works for the better, often placed at the end of the case study. As it's written in their own words, it can be a powerful tool in convincing prospective customers to buy from you.
The key to an effective testimonial is that it:
Talks about the customer's problem
How your product or service solves the problem
Explains the benefits for them moving forward
The best time to ask for a testimonial is when you interview your customer at the start of the case study. They may provide some direct wording for you to include or snippets of wording you can use to create a comprehensive testimonial.
Alternatively, why not consider a video testimonial? In a video testimonial, your customer explains the benefits of working with your business in a short video clip. Video testimonials are seen as highly authentic and trustworthy, as the review is coming directly from the customer.
In fact, two-thirds of customers say they're more likely to make a purchase after watching a testimonial video!
Video testimonials may seem tricky to make, but the reality is that they're not hard to do. You can either visit your customer on-site and film them there or, alternatively, film the testimonial over Zoom. Another option is for the customer to record their own video at their leisure and send it to you to edit.
While it's not mandatory, letting your customer see the testimonial before it goes live is always good practice. This means you can check that they're completely happy with what has been said and, in the case of a video, how it looks.
Step 6: Promote your case study to the world
Your case study is now officially live on your website. But what next?
Here are some fantastic ways to showcase your case study and make more prospective customers aware of it:
Create a 'case studies' section on your site where customers can access all your case studies in one place
Link to your case study from relevant product or service pages
Give it to your sales team to refer back to when talking to potential clients or to use in their sales deck
Print it out and give it to potential customers at trade shows and networking events
Use pay-per-click advertising (PPC) to signpost potential customers to it when searching for specific queries
As case studies contain a wide array of different types of content, they're fantastic for repurposing:
You can use the quotes provided by your client on other parts of your website or as graphics on social media
You can embed any videos on other relevant pages of your website or upload them to YouTube or Vimeo
You can use the case study as the basis of an editorial or guest post for a trade magazine
You can use the case study as the jumping-off point for a blog post or social media post
You'll have invested a lot of time in creating an exceptional case study, so don't be afraid to make the most of it!
Go forth and create a fantastic case study for your business!
A case study is the unsung hero of your website – the content that provides a gentle nudge to convince prospective clients to put their faith in your business.
It's no surprise that three out of four of the world's most successful content marketers use them!
Quality is vital when writing case studies. It's better to have one well-written, impactful piece than lots of poor-quality case studies that don't show how you can help prospective clients grow.
If you're struggling to write a stellar case study for your brand, we can help. Our team of content creation specialists will craft a compelling and engaging case study, with high-quality visuals that will leave prospective clients wanting more.
Get in touch today and take the first step towards convincing customers that you're the best around.