insights | 18.08.2020
Shopify WordPress Plugin Integration: How it Works
Article topics
Why Shopify and WordPress?
How to set up your Shopify store
If your business website is built on WordPress, your brand is incredibly well positioned to move into the world of ecommerce. This is the most popular CMS in the world – renowned for being one of the most accessible and easy-to-use content management systems on offer and powers a staggering 35% of the internet. While WordPress is established as a great choice to facilitate your content, what about an ecommerce integration with Shopify?
For an SMB, Shopify is a fantastic ecommerce platform, boasting a range of appealing features to create a positive and uncomplicated partnership with your WordPress CMS. In this post, we'll explore why a Shopify WordPress integration could be a great fit for your business and take you through how it works.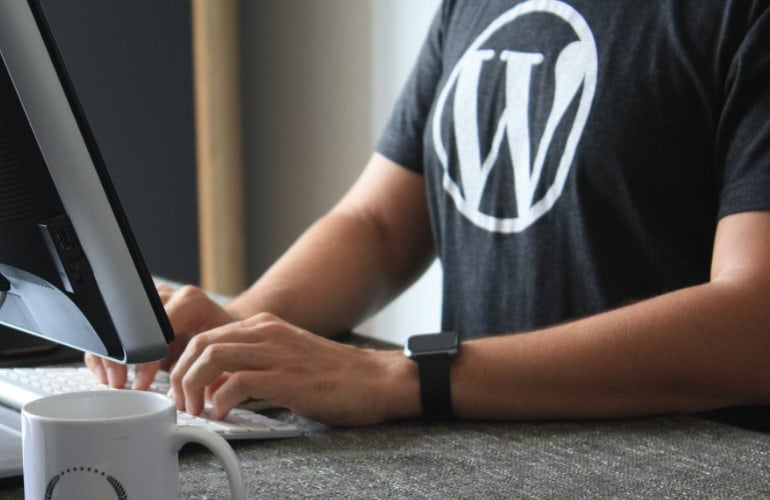 Why Shopify and WordPress?
While Shopify is a self-contained system – and you could launch an online ecommerce shop using this platform on its own with ease – Shopify has a plugin specifically tailored for WordPress. If your business site is already powered by WordPress, integrating it with an ecommerce platform such as Shopify is a fantastic option.
One of Shopify's main draws is its utter simplicity – this can be key for SMBs looking to add an ecommerce arm to what they already offer customers without it causing too much of a drain on resources. Not only can you integrate the plug-in without too much technical know-how (no CSS or code), there are also several features that make Shopify an appealing ecommerce proposition.
These features include:
Free SSL certificate
100 payment gateways
Lots of languages to choose from
Shipping flexibility
Inventory management
Automatic tax calculations
Unlimited products
Product reports
Shopify will offer your customers great UX, with an easy-to-navigate intuitive user interface. It's also an extremely secure option as well as being a cloud-based solution that offers quicker management and response times. It's a flexible platform that gives both you and your customers reassurance that you're in safe hands.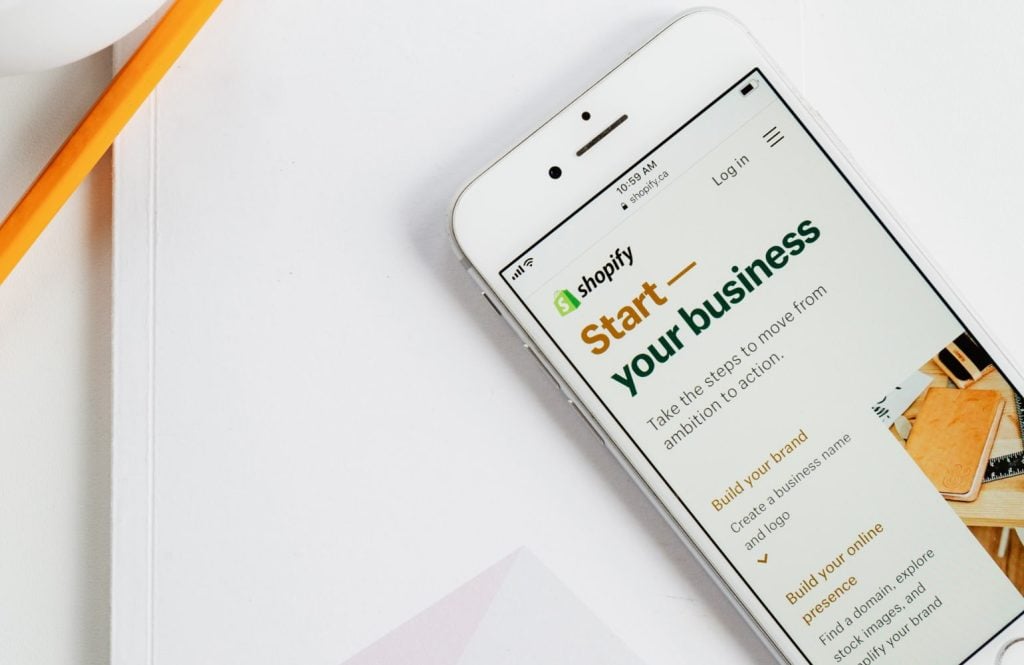 How to set up your Shopify store
If the listed features of Shopify feel like the ideal fit for what you require from an ecommerce platform, then follow this guide to integrating Shopify with your WordPress site. We'll take you through the process step-by-step for the seamless launch of your ecommerce website.
Sign up to Shopify
The logical first step to this process is signing up to Shopify. The great news – especially if you're still on the fence regarding which ecommerce platform to opt for – is that you can actually trial Shopify for 14 days with no costs involved.
From the Shopify homepage, you'll just need to click on the 'start free trial' button, which is located in the top right-hand corner. At this point, as the initial 14-day period is free and you won't need to enter financial information, you'll just need to fill in a few details in order to get started and create your store.
It's important to note that while your first 14 days are free, you'll need to switch to one of Shopify's paid plans after this time in order to sell your products to your customers. Research which plan best suits your business needs before you commit to integrating and you'll have a seamless transition.
Install Shopify plugin and connect your account
Now you're signed up, you'll need to install the Shopify plugin to your WordPress site. This is incredibly easy to do – simply find 'Plugins' and click 'Add New' where you'll be able to select the Shopify ecommerce plugin. From here, install the plugin, activate it once the download is complete and connect your personal Shopify account. It's a quick and easy process.
Set up payments
To sell your products online, your new customers will need a way to be able to pay you. Therefore, the next step is to set up your payment options . As the earlier Shopify features list states, there are 100 payment gateways to choose from.
You'll be able to set up everything from manual payment methods to PayPal. Keep in mind that if you opt for PayPal Shopify will use the email address you signed up with by default. If your PayPal account is set up with a different account, you'll need to amend that.
You'll find everything you need to set this up via the 'Payments' tab. Select your payment gateways and complete your account setup to ensure every time a customer pays you, Shopify transfers the funds to your bank account.
Shipping configuration
Now your customers are able to pay for products, you'll need to be able to send them what they've purchased. Through the 'Shipping' tab you'll be able to configure all of your shipping options. Shopify will have set your shipping origin as the shop address you gave when you first entered your details. If this needs to be changed you can do so – just keep in mind that this address will help to calculate shipping rates.
In this shipping tab you'll be able to do things such as choose shipping zones and regions and add rates depending on factors such as weight.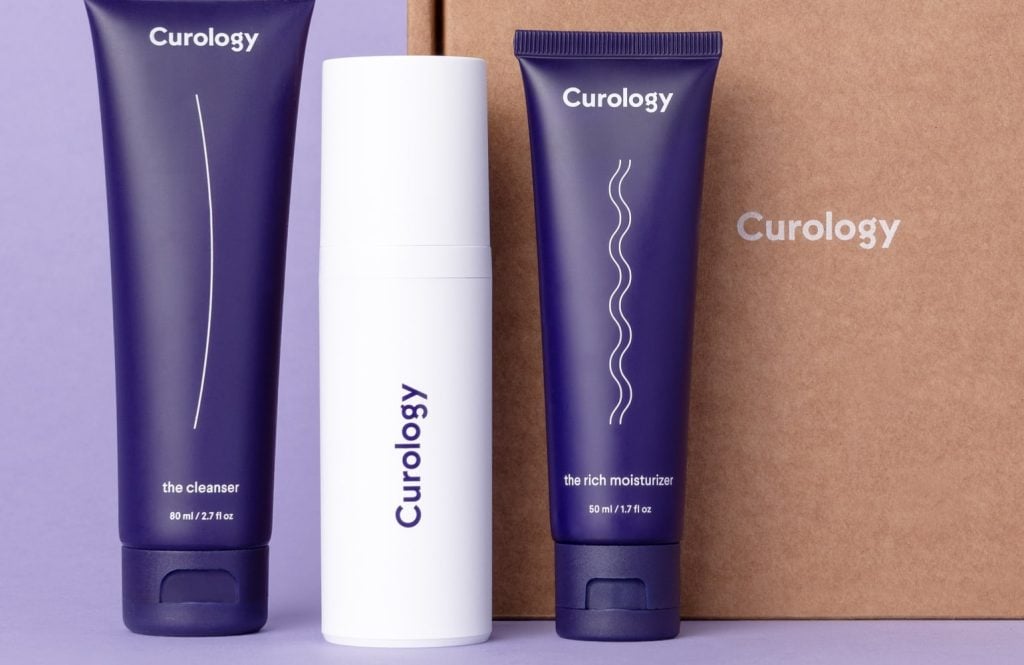 Products
Once you're all set up for payments and shipping, you'll need to add your products to your site. Through the 'Products' tab, you'll find all the options you'll need to be able to showcase what your business sells. Via the 'Add product' button you'll be taken to a page where you can fill in the important information about a product, including adding quality imagery, before saving.
After adding each individual product, you'll also be able to create product collections which will enhance the user journey. If your customers can easily find the product they're looking for, and products similar to it, you'll be offering a seamless online shopping experience.
Add Buy Buttons and integrate with WordPress
Now you have your products and collections added, you'll need to integrate your Shopify products with your WordPress site by generating your 'Buy Buttons'.
Via 'Sales channel' you'll need to select the 'Add sales channel' option, then 'Create Buy Button' to generate the codes you'll need to embed in your WordPress site.
If you want to embed an entire collection to your WordPress site, this is where previously grouping products in collections will have helped. From here you can either generate a code for a single product or a whole collection, depending on what you're looking to achieve.
These two options are simply:
Select product
Select a collection
You'll have the option to customise your button and ensure it fits with the aesthetic of your site and brand via the templates option. Here you'll be able to decide whether you want the simple button on its own, or the addition of product imagery and pricing information. You'll have a few options when it comes to selecting the right template for a collection. Once you've hit on the right option for your website, all you need to do is click 'Generate code' and copy this.
The beauty of a Shopify WordPress integration is that once you've generated your codes, you can quite literally paste them wherever you want to on your WordPress site. This means that whether you're writing a blog post to launch your products or you're creating whole pages devoted to showcasing what you sell, you have all the tools you need to be able to do so with no fuss.
Once you have your codes you can get creative with how you present your products on your site. You can create a new page and list products there and you can even use widget areas of WordPress, including the sidebar to list them.
Again, once you have your code, adding a widget area is simple. Just head to the 'Appearance' tab, click 'Widgets' and then 'Custom HTML' and drag to the widget area where you can paste your code and click save. Once you've done that the product widget should show up on your site immediately.
Conclusion
Hopefully you now have a clearer understanding of how Shopify WordPress integration works and how it could expand possibilities for your brand. If you're an SMB owner looking to launch an online shop without diving too far into the technical ins and outs of a full-scale ecommerce site build, this is the perfect solution.
If you've decided this is the option for you and you're in search of some inspiration, there are some truly beautiful fashion sites on Shopify to help you visualise what your ecommerce store could look like. You'll be pleasantly surprised.
It's understandable, however, if you're still weighing up the pros and cons of different ecommerce platforms and want to take a little more time to figure out what would best serve your business – it's a big decision to make.
It's important to note that if you were wanting to scale your SMB to an enterprise level business, a Shopify WordPress integration might have its drawbacks. This is because you won't have a centralised system to handle both your website content and your ecommerce operations – you'll have to switch between the two every time you want to add or update on each. As business gets busier and your brand scales into new markets, this can cause efficiency issues.
By speaking to our platform agnostic design team we can work together to understand your business ambitions. We can then help you to make prudent decisions based on your needs.
To learn more about what we offer at Xigen and how we can work together with you to grow your business, simply get in touch and we'll offer bespoke advice based on your circumstances.