insights | 02.03.2020
Which eCommerce platform should I use?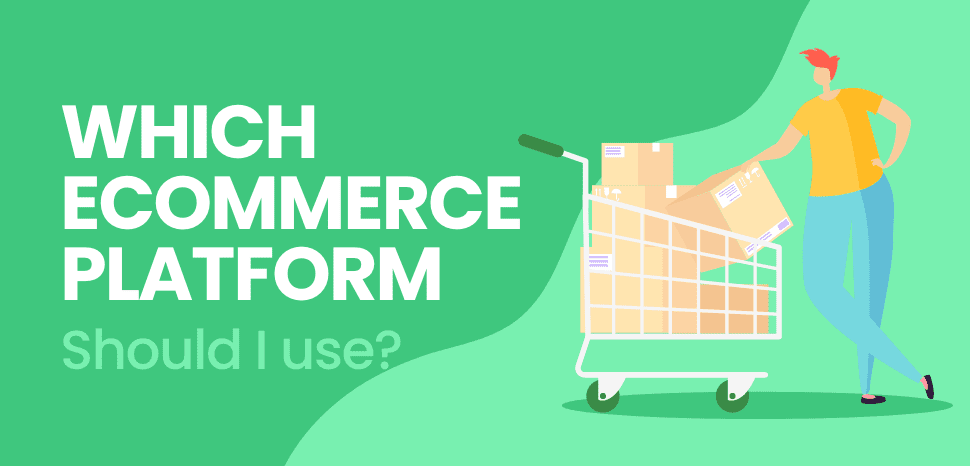 Choosing the right eCommerce platform isn't easy. It's a huge decision that will significantly impact your business. There's a lot to think about: how is the platform hosted, can it be accessed by app, how scalable is it, can it manage inventory, what are the reporting capabilities, how secure is it? The list goes on and on.
This article offers an overview of four platforms. We will look at a variety of popular features and capabilities. There are many eCommerce platforms on the market, but the four we will explore here are: WooCommerce, Shopify, Magento and Sylius.
Popularity
The most popular platform by quite some way is WooCommerce. Around 25% of all eCommerce on the web is done using WooCommerce. Following up is Shopify with about 20% of the market and enterprise level Magento at 10%. Sylius has a much smaller market share yet has much to offer and many of the same features as WooCommerce.
But, choosing the right eCommerce platform is more than just a popularity contest. It's vital that eCommerce businesses, new and existing, have the right information and unbiased guidance to be able to make informed decisions that will satisfy their unique eCommerce requirements and enable them to prosper in a digital retail environment.
WooCommerce
Built on WordPress, the CMS that powers 34% of the web, WooCommerce offers flexibility for SMB eCommerce.
WooCommerce has no ongoing licence costs and is relatively low maintenance. It's capable of managing a variety of products and services, with a wide range of options, such as physical products, digital products, related transactions and memberships. WooCommerce has many essential eCommerce functions, including:
Catalogue management
Channel management
Customer accounts
Email marketing
Inventory management
Loyalty Program
Multi-store management
Reviews management
Order management
Product configurator
Promotions management
Returns management
Shopping cart
Mobile access
Data security
CRM
Features
Tried and trusted simplicity
One of the attractions of WooCommerce is that its integrated with WordPress, a well-established and trusted CMS. It's ease of use is the key to quick time to market and lower cost.
Unlimited customisation
It's an open-source platform so customisation possibilities are endless. This enables a high level of bespoke design that can make an eCommerce website really stand out—WooCommerce actually calls itself "the world's most customisable eCommerce platform".
Powerful SEO potential
WooCommerce's SEO can be powerful and comes in the form of a WordPress plugin. WordPress's infrastructure means it's possible to deep edit data, meaning SMBs can harness the power of SEO for higher search ranking and improved visibility.
Shopify
A versatile platform, Shopify offers businesses of all sizes a solid eCommerce solution with the scalability for flexible growth and diversification.
One of the main attractions of Shopify is that it's a cloud service. This enables access from any connected location for faster application management and response to issues. Shopify is secure and PCI DSS compliant, which is not only great for business peace of mind, it reassures users and reinforces trustworthiness.
Shopify features intuitive user interfaces for easier navigation and has multi-platform function with third parties. Functionality includes:
Free SSL certificate
Accept credit cards
100 payment gateways
Offer free shipping
Abandoned cart recovery
Flexible shipping rates
Automatic taxes
Customer profiles
Dropshipping
Refunds
Gift cards
Inventory management
Unlimited products
Product reports
Features
Multi-channel integration
Shopify is compatible with a variety of marketplaces and social networks (Amazon, Facebook, Etsy etc). This enables products within Shopify to be sold directly through 3rd party sites, giving eCommerce SMBs extended reach in their marketplace.
Customer profiles
Customer profiles enables eCommerce businesses to use customer data to create segments for optimisation and targeted marketing. Build segments based on a variety of attributes: demographics, browsing behaviour, product purchases, location etc. Then import these lists into other marketing tools for email marketing campaign.
Free SSL certificate
Shopify includes a 256-bit SSL certificate. All pages, content, credit card, and transaction data are protected by the same security level as banks. This gives customers the confidence to purchase knowing that their personal data is secure. And in general, gives your business an air of credibility compared to competitors who aren't SSL certified.
Magento
The Magento platform provides SMBs and Enterprise level retailers with a powerful, scalable and ultra- flexible eCommerce solution.
Magento is a large, open source platform that has extensive customisation capability using raw HTML/ CSS code. This means Magento developers can build eCommerce websites to bespoke enterprise level business requirements.
For intuitive multi-channel experiences, Magento integrates seamlessly with a variety of APIs such as Amazon, eBay and Facebook. It supports a wide range of integrated third-party functions.
With large product catalogue handling, advanced product pages, cart features and coupon/discount code capability, Magento offers a comprehensive eCommerce solution for any size of retailer. Functionality includes:
One-page online checkout
Tax and shipping calculation prior to checkout estimates
Configurable saved cart expiration
Multiple shipping address
View, edit, create and fulfil orders from admin panel
Create one or multiple invoices, shipments and credits per order to allow for split fulfilment
Email notifications of orders
Order and account update emails
Batch import and export of catalogue
Downloadable/digital products
Product reviews
Related products
Product comparisons
Real-time shipping rates
Features
Single source of truth
'Single source of truth' is the idea that all company data is located and managed at a single, central location. Data is updated, arranged and stored to eliminate duplication or overlap. This avoids issues such as contradictory stock levels, ensures the latest marketing collateral is used, enables more accurate business analytics, the list goes on.
Open global markets
With multilingual options, Magento can open up international markets. Using localisation techniques, eCommerce businesses engage international consumers by speaking their language and tailoring content to culture. Consumers in different territories are far more likely to engage with brands that communicate at a local level.
Mobile shopping
Magento shopping carts are mobile responsive, meaning they are optimised for smartphones and tablets. Given that a majority of online shopping is done on mobile, mobile deployment capability is an important consideration for all eCommerce businesses. To this end, many eCommerce developers design with a 'mobile first' ethos.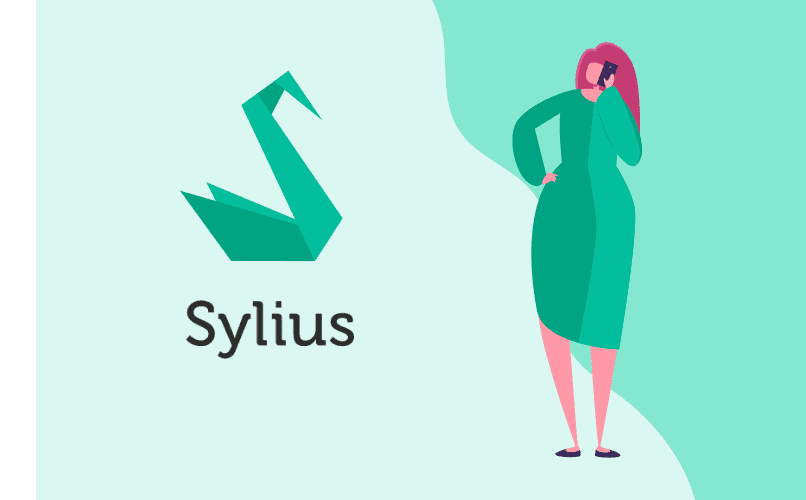 Sylius
A next generation open source eCommerce solution, Sylius is constructed from fully decoupled and flexible eCommerce components for PHP.
Sylius' platform architecture is a great choice for SMBs that don't fit the typical off-the-shelf solution. Popular with start-ups, Sylius' modular framework is designed to be dynamic and able to grow with businesses as they evolve.
It's a solution that fits innovative and specialist eCommerce requirements, with the power of Symphony open source technology making Sylius highly adaptable, rapidly reducing time-to-market compared with other popular eCommerce platforms. Sylius Plus functionality includes:
Create simple and configurable products
Unlimited product attributes
Set tax rates based on address and product type
Batch import and export catalogues
Zoom-in on product pages
Multiple images per product
Pricing tiers
Track the quality of items available on hand
Flexible reserving at cart, checkout or payment steps
Ship from the most optimal source
View, edit, create and fulfil orders from the admin panel
Full and partial order refunds with credits
Fast and accurate product search
Features
Multi-store
This enables eCommerce businesses to operate from multiple units and locations. It allows the creation of unlimited user pools and separate customer accounts between different stores or sales channels, giving businesses the flexibility for expansion.
Multi-source inventory
Shipping orders from the most optimal source increases efficiency. Handle and show customers product availability from multiple locations. Includes an integration layer with ERP or warehouse management system.
Advanced user permissions
When many users and departments have access to back office, it can be difficult to know if information is accurate and trustworthy. The role-based hierarchical access control component enables the set up and configuration of complex permissions within the system.
Conclusion
The time has come where every retailer needs to trade online to be able to compete. The eCommerce platform is the beating heart of every business or brand's online presence. The right eCommerce platform will help grow your business and brand, through effective business management, outstanding customer experiences, implementing targeted marketing strategy and reaching new audiences.
Every business is different, with different needs and challenges. Finding the right eCommerce platform can be difficult, given how much there is to consider. That's why it makes sense to get advice from unbiased eCommerce experts, who can discover what makes your business tick and advise which eCommerce platform will work best for you, satisfying operational requirements, ensuring scalability, optimising consumer engagement and ultimately enabling your eCommerce business to grow.
Are you ready to up your eCommerce game? Why not get in touch with one of our platform agnostic eCommerce specialists today for a chat about how we can help your business succeed in an often crowded and dynamic online marketplace?