insights | 16.06.2020
CRO Tactics to Ensure Increased Conversion Rate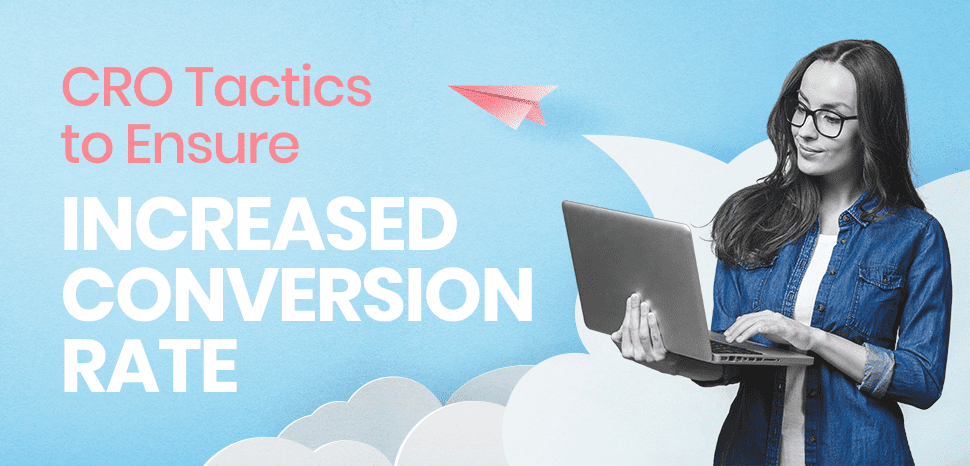 Is your large eCommerce website experiencing high levels of quality traffic but still not achieving the conversion rates you're aiming for? Sometimes, no matter how great the quality of your SEO implementation, a website still doesn't experience the results it could, or should, achieve. While this can be frustrating, it is commonplace. Thankfully there are things you can do to increase conversion rate for your enterprise website – and these are the tactics to include in your CRO strategy to stay ahead of the curve.
It's always important to keep in mind that the term conversion may not always refer to an actual sale (although it mostly will). A conversion can also mean the successful completion of an action. Whether that's the creation of a customer account, the download of an app, an email sign-up or that all-important sale – there are a few types of conversion and ensuring you do all you can to achieve them is imperative.
Your strategy should include a number of robust CRO tactics suitable for large eCommerce sites. Indeed, some of the fundamental tips are key, no matter the size of your site. Here we'll take you through our top tactics to ensure you hit your targets and increase the conversion rate on your website. These tips should help you to ensure that every part of your website is set up to cater to your customers and drive increased traffic, leads and all that good stuff!
Great CRO tactics to increase conversion rate
Analyse activity
Collect quality data
Attract customers
Guide your traffic
Segment customers
There are a wealth of tactics to help transform and/or enhance the conversion rate of your website. Explore these approaches to create the ideal CRO strategy for your business.
1. Analyse activity
Analysing customer activity through visitor recording, mouse tracking and click map analysis is a great way for websites to be able to drill down into how users behave. This will also help you to discover what you can do to cater to your customers and keep them coming back.
The use of click map analysis is fantastic for figuring out what you can do to make the user journey far more simple. A click map shows you where on the website your customers click, making it really simple for you to see which links are the most popular. But, also, this analysis will help you discover what customers may be attempting to click, thinking it's a link. From this, decisions can be made about whether it would be effective to link this particular section to utilise the clicks it's already receiving.
Visitor recording is a fantastic tool to illuminate where your website could possibly be tripping your customers up. Using this tactic, you'll be able to view a screen recording of how a customer has used your website, where they scrolled to and where they came across a hurdle. Using numerous recordings together will certainly help you to understand where you can improve your user experience and, ultimately, drive conversions.
Scroll maps are also incredibly useful in this instance – they serve to show you just how far users scroll on your page and at which point they leave. This is perfect for optimising what you offer to cater to your audience and their behaviour. Users could be leaving the page for all kinds of reasons but, once you collect that data, you have the ability to be able to work out a common theme and adjust what the website offers accordingly.
Top tip – Remove clutter and strip away unnecessary design elements to point focus towards your CTA. If the main aim of your website is to convert sales, confusing users with a mixture of messaging will be detrimental.
2. Collect quality data
The people best positioned to tell you how you can do better are your customers – so it's important to listen to them. You can collect this data from an email survey, an on-site survey on a landing page, an exit survey that pops up as a user is about to leave your site, or even a poll. However you receive this information, it needs to help you improve your services. Therefore, it's important to avoid yes/no questions and drill down into what people really think. The design of the survey also needs to be as strong as possible to ensure people are clear about what you're asking and how they can respond.
When designing an exit or on-site survey, ensure you first understand what it is you need to find out before moving onto deciding which pages these surveys need to live on and when they should appear. Your questions should depend entirely on what it is you feel you want or need to discover for your particular business – there's no 'cookie cutter' approach here, it's all about discussing what matters to you.
Email surveys are great for new subscribers or customers who have used your service for the first time. They're at a great point to give you honest feedback from their one-time experience, and with this you can hopefully transform them into a regular customer.
Top tip – Optimise the imagery on your site to be aspirational, on-brand and fitting with the message you want to convey. Images offering all of this hook customers in, get them on board with your brand and ultimately help to convert sales.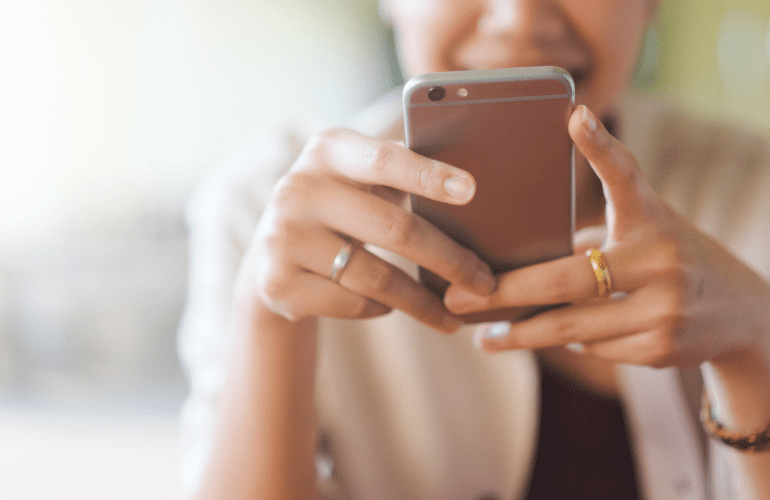 3. Attract customers
A great way of engaging customers in your brand is through attracting them with smaller commitments that don't cost anything and aren't large enough for them to have to fully commit. This kind of offer can, for example, be a survey with the incentive of a free download and/or free trials. These attractive offers alone can lead to conversions through customers building a relationship with your brand. Build in some incentive to share your brand's social media posts and you'll get the added benefit of some free marketing This means you'll engage new prospects while strengthening your relationship with current customers.
Top tip – Boost your site speed and your conversions will flow. Slow websites lose the interest of customers very quickly. Therefore, if you're looking to increase your conversion rates, speed is imperative.
4. Guide your traffic
Once you've analysed customer activity and collected lots of data, you'll find that you'll have lots of valuable information available to utilise. After thorough analysis you'll be able to direct traffic to the appropriate pages to achieve your conversions.
As previously mentioned, customers can get lost as a result of being asked to scroll too much, but they can also get lost if the journey they're required to take through the website is too long or complicated. It's imperative to pay close attention to your points of conversion. If these points are too cluttered, the attention of your customers or potential customers may be drawn elsewhere and you risk losing that conversion. Take note of your traffic funnel, take a close look at where the 'drop-offs' occur and you'll be able to fix these issues to increase your conversion rate.
Top tip – Don't sweat the small stuff. Focus on the big things first in order to ensure the credibility, user experience and delivery of your site are all spot on, then tweak the smaller things afterwards. Otherwise you'll waste a lot of time trying to perfect the wrong elements of your website.
5. Segment customers
Customers love feeling like your brand is speaking to them. Therefore, sending generalised messages to your whole audience isn't quite going to cut the mustard these days. That's why it's important to look into personalisation and customer segmentation. Once you segment your audience, you'll have a better chance of being able to personalise landing pages, blog content, product recommendations, pricing and also email marketing.
Through this you'll also be able to collect more accurate data on your customers in their segmented groups. Create personas and try to be as accurate as you possibly can based on the information you have available. This will enable you to make tweaks to your site, adjust your messaging and ultimately drive more conversions. It's important to get the correct balance between being intrusive and being helpful while offering your customers what they're looking for.
Top tip – Ensure your wording and messaging exactly match your intentions. Even slight confusion when it comes to wording can turn users away from your site. Also strike the right tone when it comes to the urgency of your messaging – too strong and you'll put customers off, but too weak and you'll do exactly the same.
Final thought
There are many ways to increase the conversion rate of your eCommerce site, and not all need to be used together. Rather, it's great to have a process and tactics in place that you feel will have a significant, positive impact on your business and the most practical to put in place. Test CRO tactics for results to discover which works best and build up tactics to test what the ultimate strategy is to increase conversion rate for your website. Looking for help with updating your site to really optimise your conversions? Get in touch to discover more about our approach.