insights | 17.11.2020
Conversion rate tactics for eCommerce business growth
Article topics
Conversion rate tactics for eCommerce business growth
Why CRO?
What exactly is CRO?
Macro and micro conversions
Optimising user experience
Consumer trust
Persuasive Content
Testing
Final thought
Conversion rate tactics for
eCommerce business growth
Every eCommerce business knows about conversion rate optimisation (CRO). It is widely understood to be the most important factor in giving consumers consistently outstanding online shopping experiences, increasing brand integrity and boosting sales. Yet according to studies, only around 22% of businesses say that they are satisfied with their webstore's conversion rate performance. Given the importance of effective CRO, why are so many eCommerce businesses dissatisfied?
There is no single answer to this question. But one of the main factors is a lack of understanding around CRO and perhaps even scepticism about how effective CRO is for ROI and increasing bottom line. With the cost and challenges in measuring short-term results, CRO can appear to be a risky investment. But it makes little sense to spend on customer acquisition, driving traffic to your webstore, if you are not putting as much investment in converting consumers when they arrive.
Why CRO?
The first thing to understand about CRO is that it is unlikely to yield immediate results. A robust and effective CRO strategy is first and foremost about one thing: data lead decision making implemented iteratively.
Effective CRO's purpose is to understand how consumers navigate and engage with your webstore, with the goal of increasing the percentage of consumers who convert, not just at checkout, but at every stage of their shopping journey.
CRO must be approached scientifically with CRO testing. Each test, just like a scientific experiment, should begin with a hypothesis that is then either proven or disproven—no guesswork allowed—using tools such as heat maps, screen recording and A/B testing. Only by the rigorous application of these methods will you begin to see results.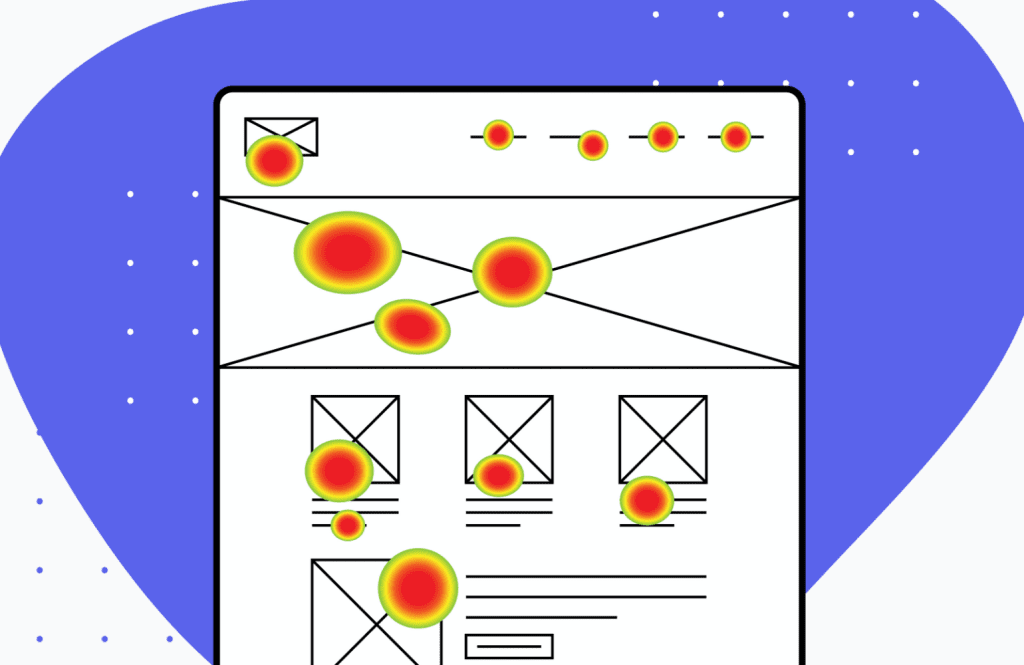 What exactly is CRO?
A conversion is an action taken by a consumer in order to progress along the path to purchase, all the way to final transaction. But what actually constitutes a conversion depends on what goals you have set.
The main conversion is from a consumer into a customer when a purchase is made. But there are other conversions along the way to that goal that can be identified and optimised, such as clicking a call-to-action (CTA), signing up for messages and notifications, add-to-cart, downloads, the list goes on. Or for subscription services the conversion goal might be to begin a free trial. There are conversions within marketing communications too: cart recovery CTAs, personalised offers and other click-throughs.
All webstores lose potential customers at every stage in the shopping journey, and only a small number of customers will respond to marketing communications. The aim of CRO is to reduce that loss, increasing the percentage of consumers who take the actions that you have set. This chart gives you an idea of what to expect your conversion rates to be:
Conversions can be broken down into two categories, micro conversions and macro conversions.
Macro and micro conversions
A macro conversion is simply the main goal of your webstore, which is for consumers to purchase your products or services. Micro conversions are more complex. Although individual micro conversions don't result in a sale, their accumulative effects drive consumers towards making a purchase:
Examples of micro conversions include:
Product page views
Video plays
Email newsletter signups
Comments left on articles
Adds to wishlists
Shared content on social media
Downloading content
The value of optimising micro conversions
Because a majority of consumers who visit your webstore won't make a purchase doesn't mean that their behaviour in your webstore is worthless. On the contrary. Understanding where friction occurs in consumer journeys will help streamline shopping experiences. For example, understanding why some consumers are clicking away from a page will enable you to identify a pain-point and fix it. Unintuitive page layout can be a common cause of friction—badly designed or poorly placed CTAs are a common barrier to micro conversions.
This kind of page optimisation won't in itself increase sales, but the cumulative effect of optimising such UIs as CTAs will help traffic flow more freely through your webstore towards macro conversion, improving UX and driving sales.
Think of micro conversions not just in terms of sales, but also in terms of brand awareness. Consumers who view blogs or reviews in your webstore and then share them on social media have made a micro conversion too. Or consumers signing up for your newsletter is a micro conversion that shows that they are interested in your brand and products. Both of these actions show increased buying intent, which could result in sales later on. Optimising the ability for consumers to share content is vital for raising brand awareness.
Tracking the number of times content is viewed is a good indicator that your webstore is appealing and is engaging consumers. If views are high, then all well and good, but if some content is getting lower engagement then CRO needs to be applied.
Tracking micro conversions gives you a fuller picture of your webstore's performance and tells you more about how consumers use your webstore than macro-conversions. It identifies where best to focus your CRO efforts.
Optimising user experience
Consumers who do not experience friction in your webstore and can browse easily, quickly finding what they want are, even if they don't make a purchase, more likely to return when they are ready to buy.
A Wolfgang Digital report revealed a strong relationship between conversion rate and returning consumers. Considering how important return visits are to your revenue, it makes sense to ensure that your webstore offers consistently high UX.
The less consumers have to think about navigating your webstore the smoother their shopping journeys will be. Low cognitive load is the foundation for good UX as it encourages positive emotional associations (reducing confusion and frustration) with your webstore so that consumers will be more likely to return.
Subtlety and ambiguity are the enemy of clarity, which is essential for higher conversion rates. Some of the page elements that can increase cognitive load are, poor visual hierarchy, long forms (especially at checkout), unclear CTAs, over-long copy, small or difficult to read fonts, page clutter, indeed anything that trips a consumer up as they navigate your webstore. A rigorous CRO strategy will find these pain points and eliminate them. This is particularly true for mobile shopping experiences.
88% of users are less likely to return to a website after a bad user experience.
Consumer trust
Increasing conversion rates is about removing obstacles along the path to purchase. But not all obstacles are tangible in the way that page layout elements or CTAs are. An important value for higher macro conversion is consumer trust—trust in your brand integrity and in particular trust in your webstore's security.
Checkout
Consumers need to feel that what your brand and business offers in terms of service and webstore is authentic. Where trust needs to be strongest is at checkout. There are two main reasons for this: consumers are giving you their personal information and they are trusting you with their payment details. Optimising your webstore checkout for conversion means reducing any uncertainty or reservations that consumers have about sharing their valuable personal and payment data.
Familiarity is key at checkout for trust. If consumers see all of the symbols that they see on other webstores, they are much more likely to trust your business. Checkout trust symbols include:
Padlock symbol in the address bar
Third party badges and certificates such as Bizrate
Payment method symbols such as Mastercard, Visa, Amex
Security symbols such as Norton Secured and McAfee Secure
Offering a range of familiar payment methods will help lift and maintain macro conversion rates too. Offering the usual card payment options with methods such as PayPal, Apple Pay and Google Pay, and offering a payment method that enables consumers to pay monthly, such as Klarna, will also help conversion macro rates.
Social proof
One of the most powerful ways to instil trust in consumers is by leveraging user generated content about the positive experiences of your existing customers. This CRO tactic is called social proof.
For your business in general, displaying positive reviews in your webstore and sharing them on social media will help build trust in your brand. Including customer generated product reviews, such as YouTube videos and social media content, on your product pages will help create a sense of authenticity.
83% of people trust reviews over advertising.
Persuasive Content
One of the most effective ways to persuade consumers to act is to tap into their aversion to loss. A powerful way of doing this is through a fear of missing out (FOMO). FOMO marketing involves the use of time limits or limited supply (scarcity) to create a sense of urgency. By building these triggers into both your marketing strategy and your webstore, you can encourage visitors to take action. Using FOMO notifications is a powerful way to help increase conversion rates.
FOMO conversion tactics include:
Setting a time limit on a deal price
Using celebrity or influencer endorsements
Scattering content to encourage consumers to take the action that you want where you want them to take it
Showing available stock on product pages
Sending personalised marketing emails with deals based on individual purchase histories
Tracking which FOMO methods work best for your webstore will enable you to boost CRO and repeat business, especially for younger consumers.
More than half of consumers who said that they experience FOMO are under 30 years old.
Testing
The only way to know which CRO tactics are working and which are not is by testing them and comparing them with similar tests. A/B testing often produces surprising results, challenging the assumptions made about webstores and their content.
A famous example of A/B testing is the presidential campaign of Barack Obama in 2008. By experimenting with different images for the website mybarackobama.com, the campaign was able to generate over $60 million in additional campaign donations. However, the same technique has also been used to increase conversion rates for a number of the world's most successful eCommerce businesses.
An example of a simple adjustment having a powerful impact on conversion was demonstrated by Vanity Planet, an eCommerce beauty retailer. They added images of delighted customers to the product page of a particular skin brush and then A/B tested the variation against the original page. Over 10 days, Vanity Planet tested 6000 unique visitors. The micro-conversion rate for the original page was 6.56%. For the new page it was 8.11%. Optimising their website in this way gave Vanity Planet a conversion rate lift of 24%.
Final thought
The most important tactics for increasing conversion rates are about understanding consumer expectations when they are interacting with your webstore. Offering super-low friction UX will help keep consumers in your webstore. Building consumer trust in your brand and business will help reduce fears about sharing personal data and about the authenticity of your products and customer service. Leveraging consumer psychology about missing out can be a very powerful persuader and lead to increased conversion rates.
But none of that will make much of a difference if you don't regularly track and test your conversion tactics to discover what is delivering the highest number of conversions for a given period. And remember, CRO is not a one-time thing. It's an ongoing process that can involve many micro elements within your webstore, which over time will help to lift sales and increase bottom-line growth.
Are your conversion rates as high as they could be? Find out more about CRO tactics by getting in touch today for a chat with one of our eCommerce development specialists.