insights | 23.06.2020
The ultimate guide to Migrating or Replatforming your eCommerce web site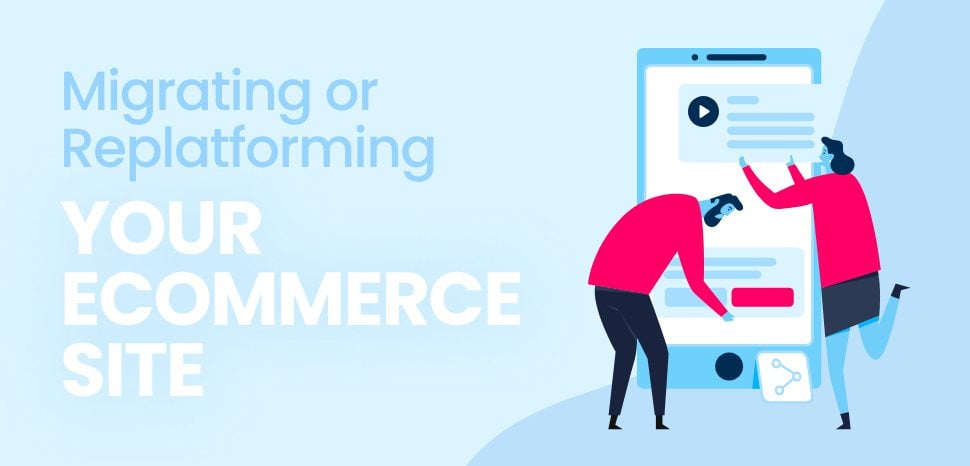 As a large enterprise, your website will hopefully reach a huge amount of people each day. That means it's imperative that it looks great, is fast and does exactly what your audience needs it to. If your site isn't performing as you'd hope, or you're planning for growth and know it won't cope in the future, migrating or replatforming to a new CMS is something to consider.
Big business decisions such as these can be problematic – especially if you want to get it right. But migrating your eCommerce site can have a significant impact on both your organic traffic and your rankings. By migrating, you can increase site speeds, optimise for the increasing numbers of mobile users and also increase sales and boost revenue while saving your business money.
If performed well, the impact of your migration can be hugely positive. In fact, the statistics proving the value of well-executed replatforming are staggering. For example, Xigen migrated Models Own's existing PHP Application to a Linux hosting environment which increased website performance by a massive 300%. Not only that, but web hosting costs have been reduced by 50%, proving there is real value in focusing on quality.
Before you launch into a migration, it's vital to have thought the process out – and that's where we can help. The process could take a long time – and this could be weeks or months based on just how large the site is. Whether you want to follow our checklist or stick to your own procedures, the success of your enterprise platform is reliant on this process going smoothly, so it's important to be organised.
We've pulled together some of the most important things you'll need to consider when replatforming or migrating your website to help you.
Download

the checklist
Top tips for migrating or replatforming your eCommerce site
Planning
URLs
Important SEO considerations
Final tasks and checks
Track and test
1. Planning
A site migration can prove incredibly beneficial for your brand – but it's also vital to understand that without proper planning it can be detrimental.
Whether you're looking to migrate to a new design or theme, or even completely replatform, this is an exciting opportunity to refresh your website in your perfect vision. If you're replatforming, you'll need to first determine which platform is the right option for your business. While it's an exciting opportunity, the process can become extremely stressful and also difficult, so it's important to have a thorough plan in place before you get started.
For instance, have you thought about each team that will need to be involved in the migration? No matter how smooth one part of the process has gone, it can really throw a spanner in the works if the next team that needs to have eyes on the migration has no capacity for it. Don't try to operate in isolation – this needs a team effort. Ensuring you've planned timelines and communicated those with other teams will hopefully help to avoid any delays.
Planning considerations:
Capacity – Ensure teams have the capacity planned in ahead of time and have been communicated with so they can plan accordingly. Keep them in the loop regarding any changes to this too.
Site structure – Consider how what you're planning to do with the site will affect the architecture. Make sure the hierarchy is organised logically and also identify the most important pages to ensure they're always easy to find post-migration.
Content – In the process of moving all the content over, you'll have to ensure everything is formatted properly along with all videos and imagery. Optimise for keywords and make sure categories and tags are correct. If you're completely revamping the site, including content, you'll need to tread carefully when it comes to current rankings, as you won't want to unseat any positive work already done.
Think SEO – We've already mentioned keywords, but they're really important. Invest in a robust SEO strategy and your enterprise site will reap the rewards. Using the right words is the key to getting your site noticed by the right people.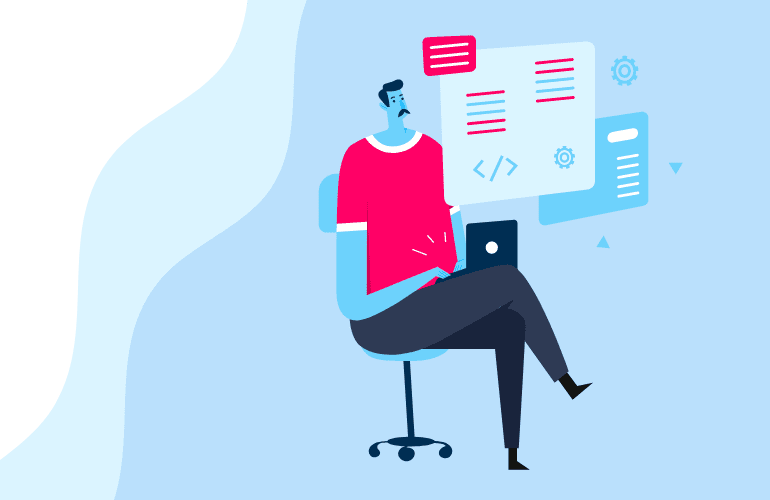 2. URLs
One of the great things about a site migration is that it's an opportunity to have a tidy up. But that shouldn't mean deleting anything that might still have value. Reviewing and redirecting URLs can help your new site soar.
Check all URLs
First and foremost, don't remove any pages driving traffic. While it may be tempting to have a 'tidy up' of pages that don't seem relevant, it's important not to get carried away. Conduct an audit of all your PPC landing pages and also any campaigns or advertising to ensure nothing that provides traffic is deleted.
Tread very carefully with checking your URLs. Remember that you'll have internal and external links from pages which will have built your site authority to where it is today. It's important, where possible, to keep all URLs the same as they were on your previous website – especially for blog content. Whenever there's an instance a URL is required to change, a redirect strategy will need to be implemented to reduce the number of error pages you have.
Test your redirects
This is a job that needs to be handled immediately after you've launched your new website to make the user journey as slick as possible. There's a chance that some of your error pages may have been missed, so it's always vital to test. Avoid forcing disgruntled customers to discover 404 after 404 and discover and fix them yourself.
Important SEO considerations
It bears repeating – keeping SEO in the forefront of your thinking will pay dividends. There are many SEO-related steps in the replatforming process, including checking for any duplicate content, carrying out a schema markup and auditing your meta data.
Duplicate content – The last thing you need is to be penalised for duplicate content after working so hard on your migration. Audit the site for duplicate content and implement canonical tags for anything you find.
Site structure – This is super important for successful SEO as, once implemented, users will be able to find higher quality information from your brand when they search for you.
Metadata – Conducting a review of your meta data is a fantastic action to take in a site migration. This is the opportunity to do a wholesale check of all meta data and optimise title tags and descriptions
Final tasks and checks
Once you've come this far, it would be tempting to see the finish line and relax, but there are still a few tasks and checks to be made. Without these final pieces of the puzzle all the good work that's been done up to now could potentially go to waste.
Your site is for an enterprise, so it's imperative that you create an XML sitemap, add it to your site and then submit it to search engines. As your site is large it would take a spider a long time to crawl the entire thing – an XML sitemap helps search engines to identify and prioritise pages to crawl. Once this is sorted, you'll then have the opportunity to make sure your analytics are working. After everything you've done to get your site in peak condition, you want to be able to track your progress and also see areas for improvement, right? Make sure your settings are the same for both your old and new sites and test your code and run a handful of tests and purchases.
5. Track and test
It could go without saying, and we've already covered this in almost every step, but once the site is pushed live, testing is out of your control. Remember your brand reputation is reliant on your customers being happy. Our data shows that 60% of people would be unlikely to return to a website after bad UX – that's a huge amount of customers for a large website such as yours to lose and never regain.
Don't leave it to your customers to be your testers. Put all aspects of the new site through rigorous testing before you're tempted to go live. It's better that you find a fault behind closed doors rather than a customer discovering it. Test and fix everything within your control before you welcome your valued customer base to your brand new eCommerce site.
For instance, have you checked all links in assets such as eBooks or links in your emails? Audit all of your campaigns and any assets for links to ensure they're changed if they're not linking to the migrated site. It's the final checks such as this that can have such a large impact on the overall success of your new site.
When it comes to tracking, ensure you track every change that's made to the site once it's out in the world so the account manager knows when, why and how traffic has altered. The GA annotations tool will help you with this. Also keep track of what's been changed from the old site to new.
Final thought
Replatforming your enterprise eCommerce site is a fantastic business decision to make and will help you reap the rewards – especially if you follow a thorough plan. Whether you're looking for increased organic traffic, a better user experience or to boost revenue, a quality website migration will help you achieve all this and more.
Follow our guide and, if you're searching for expert assistance and advice, get in touch to learn more about our approach and discover what's possible.