insights | 21.10.2020
The ultimate conversion rate optimisation checklist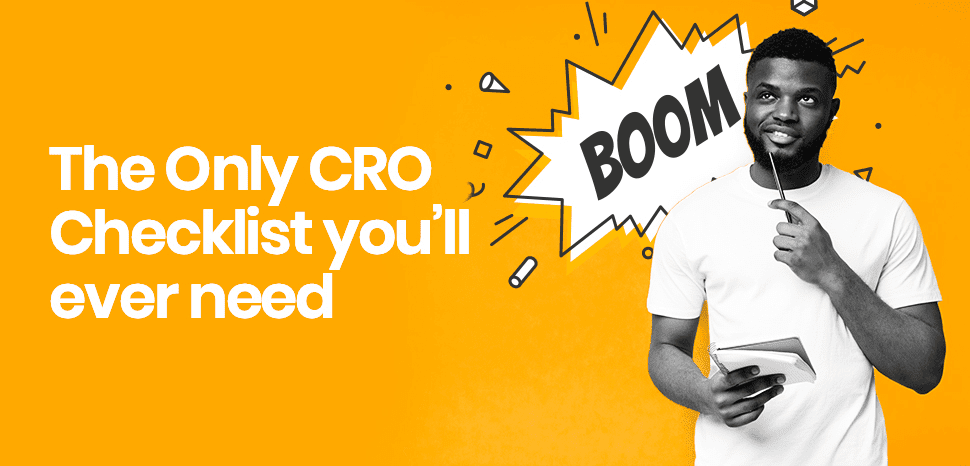 Article topics
First impressions
Trust and authenticity
Mobile friendly
Page load speed
Signposting
Less in more
Images and video
Form fatigue
Price shock
Trust symbols
Payment methods
How well is your webstore converting consumers into regular customers?
One of the most important things that every eCommerce business can do to maximise sales is to ensure that its webstore is optimised for conversion. Increasing conversion rates will reduce friction in shopping journeys, giving consumers more satisfying experiences and increasing bottom line growth. But what exactly is a 'conversion' and what is meant by 'conversion rate' (CRO)?
Conversion rate
Conversion rate is the percentage of consumers who visited your webstore and made a purchase in a given time period divided by the total number of consumers who visited in that same time period. For example, if you had 50 conversions from 1,000 interactions, your conversion rate would be 5%:
50 ÷ 1000 = 5%
A conversion is commonly understood to be when a consumer purchases something from your webstore—they have converted from a consumer to a customer. But what constitutes a conversion in eCommerce is more nuanced than that.
A consumer making a purchase is of course the main goal and the most important conversion of all (it's how CRO is measured). But to get to the purchase point requires a shopping journey that has many micro conversions along the way. Every visitor converts after a lot of activities. A combination of micro conversions leads to a purchase.
Micro-conversions suggest positive UX and buyer intent. To ensure that consumers are experiencing outstanding user experience (UX), it's important that your webstore is converting well at the micro level, which in turn help drive sales.
Micro conversions are many and often include:
Adding an item to the shopping cart
Adding an item to a wish list
Joining your mailing list
Newsletter signup
Clicking a link or a video
Downloading content
Sharing content on social media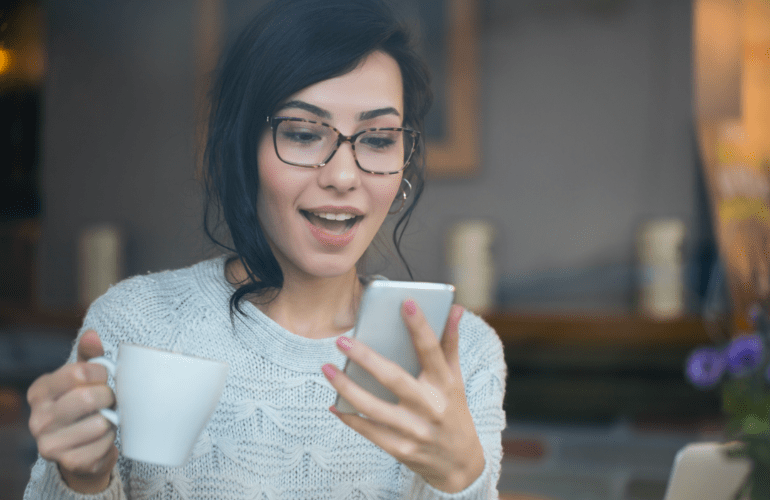 Your conversion rate optimisation checklist
Implementing a CRO strategy will help fine tune your webstore for trust and authenticity, lower friction shopping journeys, higher average basket values, maximised sales and increased customer retention.
1. First impressions
Ensuring that your webstore is well designed and well branded will give consumers confidence that they are shopping with a professional business that values its customers. Winning consumer trust from the outset will help increase engagement. If your webstore looks amateurish and doesn't project a strong brand persona causing consumers to bounce, then all of your CRO efforts will be for nothing.
Make clear your positioning and differentiation. Communicate your core values and fine tune your messaging to appeal to your target audience. Ensure that your webstore has a distinctive look with recognisable colours, fonts and visual elements, and that it speaks to your audience in an appropriate tone of voice.
2. Trust and authenticity
Social proof is an effective way to build consumer trust. Being able to see first-hand accounts of how much your customers like your products and customer service, consumers will be more likely to feel comfortable shopping in your webstore.
Positive customer reviews are a powerful way to communicate to new consumers that you're a trustworthy brand and business. Including positive customer reviews or product star ratings on your webstore product pages will help reassure consumers and instil trust and a sense of brand authenticity.
The best way to get reviews from your customers is to simply ask for them. Ask customers to leave feedback about your products and their experiences on review websites such as Trust Pilot or Google Reviews, and then leverage those reviews as marketing collateral.
Sending post purchase satisfaction emails also gives customers the opportunity to express what they think about your brand and business. Offering an incentive to respond to an email asking for a review containing a satisfaction form will help motivate customers to act, such as a small discount on their next purchase or entry into a prize draw.
Winning consumer trust and building authentic customer relationships will help maximise overall customer experience (CX), which will boost sales and strengthen your brand equity.
81 percent of consumers trust the advice of friends and family over businesses.
3. Mobile friendly
With many consumers using their mobile phones to shop it's vital that your webstore is as easy to use on mobile devices as it is on desktop or laptop. Because of a smaller screen size and the tap-and-swipe user interface, mobile UX is significantly different. Making sure that your webstore offers outstanding mobile shopping experiences is vital for conversion success.
Because it's important to get mobile UX right, often eCommerce businesses will adopt a mobile first approach. That means instead of developing a point-and-click webstore and then adapting it for mobile, they will turn that on its head and design for mobile first and then adapt for desktop and laptop.
As omnichannel shopping becomes more prevalent and the line between shopping online and shopping in a brick-and-mortar store fades, optimising for mobile is becoming ever more important.
4. Page load speed
One of the main causes of consumers clicking away from webstores is slow page load speeds. To click and then have to wait for a page to fully load is frustrating and these days, with fast internet connections and high performance webstores, consumer expect fast page load times.
47% of online shoppers expect web pages to load in two seconds or less.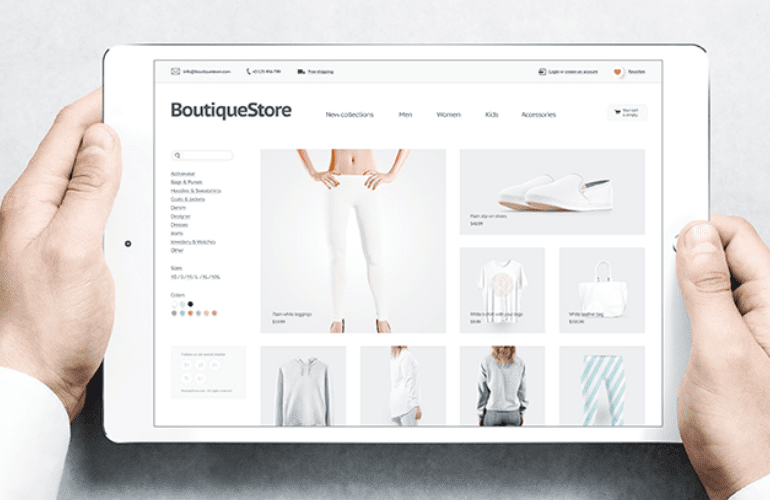 Page design and layout
How your webstore pages are designed and laid out has a marked impact on micro conversion rates. Colours, fonts, reduced cognitive load and effective signposting will streamline shopping journeys.
5. Signposting
Remember, shopping journeys are just that, journeys. And to complete a journey as fast and as satisfyingly as possible requires good signposting. Guiding consumers through your webstore will help them find the products and information that they are looking for along their path to purchase.
The design, colour, style and size of a call-to-action (CTA) button will affect its performance. Where CTAs are positioned on a page also impacts how effective they are—if a CTA appears too early on a page, consumers might not be ready to act. If too low down the page, it might be missed. This applies to add-to-cart and checkout buttons too.
Consumers prefer to learn about an offer before clicking a CTA—one study found that placing a CTA above the fold decreased conversions by 17%.
6. Less is more
Pages cluttered with too much information or too many products increase cognitive load, making it more difficult for consumers to focus on the action that you want them to take. Each page element should be set out in its own space, with readable font styles and sizes, and appropriate colour design, to focus consumer attention.
The well-known 'Jam Experiment' by Iyengar and Lepper found that offering 24 different jams attracted more people but resulted in far fewer purchases, compared with having fewer jams on offer. To be exact, 30% of people bought jam when there were only six to choose from and only 3% of people made a purchase when there were 24 jams on display.
The bottom line with page design and layout for maximising conversion rates is to be intuitive to use. Don't trip consumers up or make them work harder than is necessary—don't drive them away with a tyranny of choice.
7. Images and video
High quality image and video content in your webstore are crucial for higher conversion rates. By its nature, eCommerce does not allow consumers to physically experience products prior to purchase. This is where high quality, 3D, interactive imaging can give consumers a better sense of a product, being able to see it from any angle in any iteration.
High quality embedded video or short playable video content lets consumers see products in action, watch reviews or shows products in a branded lifestyle context for increased levels of engagement.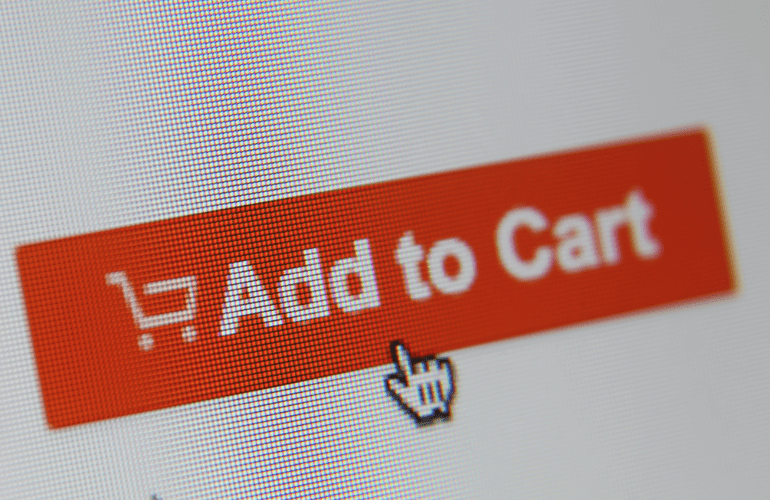 Cart and checkout
One of the main areas that adversely impacts conversion is the checkout process. There are several main areas to address here.
8. Form fatigue
Avoid long forms at checkout. One of the biggest causes of cart abandonment are long forms. Checkout is not the place to gather customer marketing data. All you need is customer name, billing address, delivery address (if different), email address and payment details. For new customers, offering a guest checkout option so that they don't have to create an account will reduce friction and help boost conversion.
Remember, you can use marketing emails and messaging post purchase to develop customer relationships and glean information that will enable you to offer more personalised shopping experiences.
9. Price shock
Another common cause of cart abandonment is price shock. This is where your consumer arrives at checkout only to find the total cost of their order is higher than they were expecting. This is usually down to shipping charges not being made clear on product pages.
Transparency is really important when it comes to pricing. Show shipping costs with products, or better still, offer free shipping, either by order value threshold or by offering a premium account or membership, such as Amazon Prime, to cover your shipping costs.
10. Trust symbols
As mentioned earlier, trust is really important for conversion rate optimisation, and the area of your webstore where trust is absolutely vital is at checkout.
A good way of instilling trust in your customers at checkout is to use trust symbols or trust markers. These are the logos of familiar payment providers, such as Visa, Mastercard, PayPal etc. Displaying these markers at checkout will reassure customers that their payment transaction will be secure.
11. Payment methods
Offering a wide choice of payment methods will help to ensure that as many customers as possible are able to buy from you. Offer a variety of payment methods, such as debit and credit cards, Amex, eWallets (PayPal, Google Pay etc.), and deferred payments such as Klarna. Depending of your business, cash on delivery might be appropriate too.
Remember, the more payment types that you can offer the less likely customers will be to abandon their transaction due to their preferred payment method not being available.
According to a World Pay Global Payments Report the preferred payment method of online shoppers is eWallets at 36%, credit cards at 23% and debit cards at 12%.
Final thought
It's important to understand that optimising for conversion is not a one-time deal. It's not something that is done once and that's it forever. CRO is an ongoing, living process that over time will ensure that your webstore provides consumers and your customers with consistently outstanding shopping experiences, maximising revenue and driving bottom line growth for your business.
Is your webstore offering consistently outstanding shopping experiences? If you would like to know more about conversion rate optimisation, then get in touch today for a chat with one of our eCommerce experts.