insights | 03.07.2020
Critical UX trends for 2020 that you can't ignore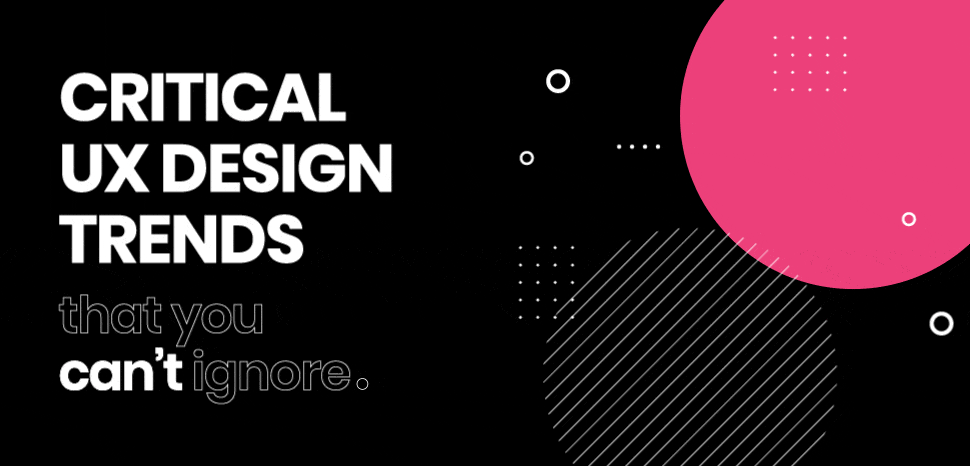 Article topics
Mobile first UX design
The continued rise of omnichannel
UX design goes headless
Chatbots and virtual assistants
Leveraging data for hyper-personalised UX
Final thought
The key to creating valuable and relevant user experiences (UX) is to adopt a deeply user-centred approach to design. Successful UX design creates intuitive user interfaces, low friction user journeys, and highly personalised experiences.
In this article we will explore 5 UX trends that will be significant in 2020 and beyond, such as mobile UX design, unified shopping experiences, more agile eCommerce, augmented reality, chatbots, and increased customer personalisation.
Mobile first UX design
2020 is the year that mobile will overtake desktop and laptop devices as the most popular way to shop online. By the end of the year it's predicted that shopping using mobile devices will account for 54% of total eCommerce sales. And with research showing 73% of consumers will leave a mobile site with poor UX for one that makes shopping easier, it's easy to see why eCommerce UX designers are switching to a 'mobile first' ethos.
The ease and speed of mobile shopping offers consumers more valuable UX. As mcommerce evolves, opportunities for retailers to create seamless and unified omnichannel UX will be rich.
Mobile first UX design means that consumer mobile experiences are the starting point for eCommerce webstore design. Mobile responsive design is of course useful, but it doesn't offer a mobile customer-centred design ethos and can result in less than ideal UX when mobile shopping. This is because sometimes a powerful desktop eCommerce website has been shoe-horned into a mobile design.
UX design for mobile first forces designers to strip back the design with more emphasis on function rather than 'bells and whistles'. This approach offers consumers improved UX in comparison.
Mobile first is a UX trend that, given the rise of mobile shopping, is crucial to the growth of your eCommerce business.
The continued rise of omnichannel
As eCommerce and brick and mortar retail continue to converge, mapping consumer journeys is becoming increasingly challenging for UX designers. Consumer journeys, from research to purchase, are more fragmented than ever. The idea of the linear journey was always something of an ideal, but with the rise of multi-touchpoint, omnichannel shopping, pathways to purchase are complex.
The active consumer does not experience your business or brand as a series of channels. They see it as a single entity. That means for outstanding UX there must be continuity for consumers across all touchpoints, whether it's phone, tablet, desktop, voice interface or in a physical store. A holistic approach to UX will ensure consistent experiences no matter how consumers choose to shop.
Omnichannel gives consumers the choice to research and buy using any device, anywhere at any time. They can find product information, compare prices, research a brand' message or reputation, check the status of orders, get delivery updates and more. With omnichannel, consumers are actively in control of their shopping journeys.
For today's consumer, the idea of being able to shop online or offline using any device, without experiencing friction because of siloed systems or discrete channels, is growing. And for the future consumer it will be the default expectation. The continued rise of omnichannel is a UX trend that's changing the way people shop, and it's changing their expectations about what experiences eCommerce should offer.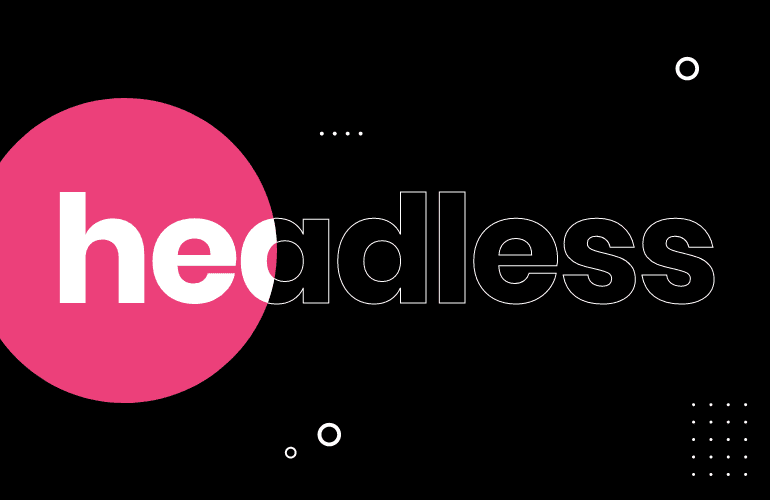 UX design goes headless
Headless commerce takes the dual architecture of unified eCommerce systems and decouples the frontend consumer experience from backend services infrastructure, detaching consumer-facing UI from the backend services that drive your webstore.
A headless approach enables eCommerce businesses to quickly adapt to changing markets and embrace emerging technologies. The headless commerce approach is beginning to have an impact on eCommerce businesses and consumers.
Removing the frontend (the head) of a unified eCommerce system, headless enables frontend developers to design UX from the ground; they are freed from the constraints of being tied to the backend.
eCommerce brands and businesses should consider the whole consumer journey and deliver consistent shopping experiences. Headless enables brands and businesses to deliver richer shopping experiences seamlessly interweaving content with commerce.
In an 'internet of things' age, when eCommerce businesses need to be able to deliver content to devices such as smart watches, smart speakers and even smart appliances, headless commerce architecture enables them to adapt and push content to new platforms.
Headless commerce can enhance UX by offering consumers more ways to interact with your brand and webstore, such as voice interfaces, chatbots, virtual assistants and AI. The greater agility that headless affords eCommerce businesses and brands makes it a UX trend to watch.
For a closer look at how headless commerce works, it's impact on eCommerce businesses and consumers, and why it's set to grow, read this article.
Chatbots and virtual assistants
UX trends such as, AI and augmented reality (AR) are becoming ever more prevalent in eCommerce. We already have voice recognition with popular interfaces such as Alexa and Siri. But what's beginning to emerge combines the voice interface with AI chatbots. For example, chatbots are being used in customer service call centres to resolve customer queries, reducing operational costs for businesses.
Chatbots are not only programmed to answer questions, with machine learning they can grow their ability to solve customer issues with every interaction. Chatbot and AR technology are beginning to be adopted in eCommerce and presents new challenges for UX designers.
Chatbots can act as virtual webstore assistants, for example, answering product queries, making product recommendations, sending text or WhatsApp messages with personalised offers, cross-sell, upsell or order shipping updates.
Offline chatbot technology is being combined with AR to offer every consumer their own in-store personalised shopper. This can be through a phone app, where consumers experience the store through their screen to see a personalised view of the store. Or it might be using smart mirrors, which are life size screens that show shoppers what clothes or hair styles or spectacles will look like on them.
AR digital makeovers and personalised shopping experiences, combined with AI chatbots, are enhancing UX online and offline. This technology is already here, with beauty retailer Sephora offering 3D AR mirrors, enabling consumers to see how different makeup will look when applied, even when the consumer moves their head or blinks. MemoMi's Memory Mirror enables consumers to save and share their AR shopping experiences.
AR and AI are UX trends that will become more prevalent, both online and in the physical world, as technology evolves and becomes more widely adopted by retailers.
Leveraging data for hyper-personalised UX
Consumers are no longer the passive recipients of advertising and brand messaging. They have, with the growth of eCommerce and online shopping experiences, become a very different proposition to consumers of a decade ago. Today active consumers demand more from their shopping experiences.
With this shift in power away from brands and to the consumer, shoppers have the freedom, the means and the inclination to tell brands and retailers exactly what they want and exactly what they think of them if they don't feel they are receiving outstanding UX. Consumers have, in the palm of their hand, the ability to research the products that they need and want. So the question becomes: how do eCommerce businesses and brands attract, engage and convert consumers who's purchase journeys are complex and fragmented?
eCommerce businesses and brands must create simple, highly personalised shopping experiences for their customers. The massive amount of customer data that is available to eCommerce businesses can be leveraged to help design highly personalised UX, for what consumers expect now, and for what they will demand in the future.
Every eCommerce business has the power to harness the potentially vast amounts of customer data that they hold to offer hyper-personalised UX. Using individual customer's analytics, such as heat maps and session recordings, combined with shopping data: what they have purchased, when they have purchased, their location and the relationships between them, enables eCommerce businesses to created detailed customer profiles for maximum personalisation.
With AI, customer data will, with highly personalised content, offer improved UX not only in customers shopping journeys, but with every touchpoint of your business and brand.
Final thought
The 5 UX trends we've covered in this article will have a significant impact on eCommerce UX design in 2020 and beyond. The convergence of online and offline shopping, AR and chatbot technology, as eCommerce becomes more agile and responsive, and as individual customer experiences become super-personalised, means that eCommerce businesses will need to embrace these emerging UX trends in order to satisfy the rising expectations of the future consumer.