insights | 13.10.2020
Lockdown consumer behaviour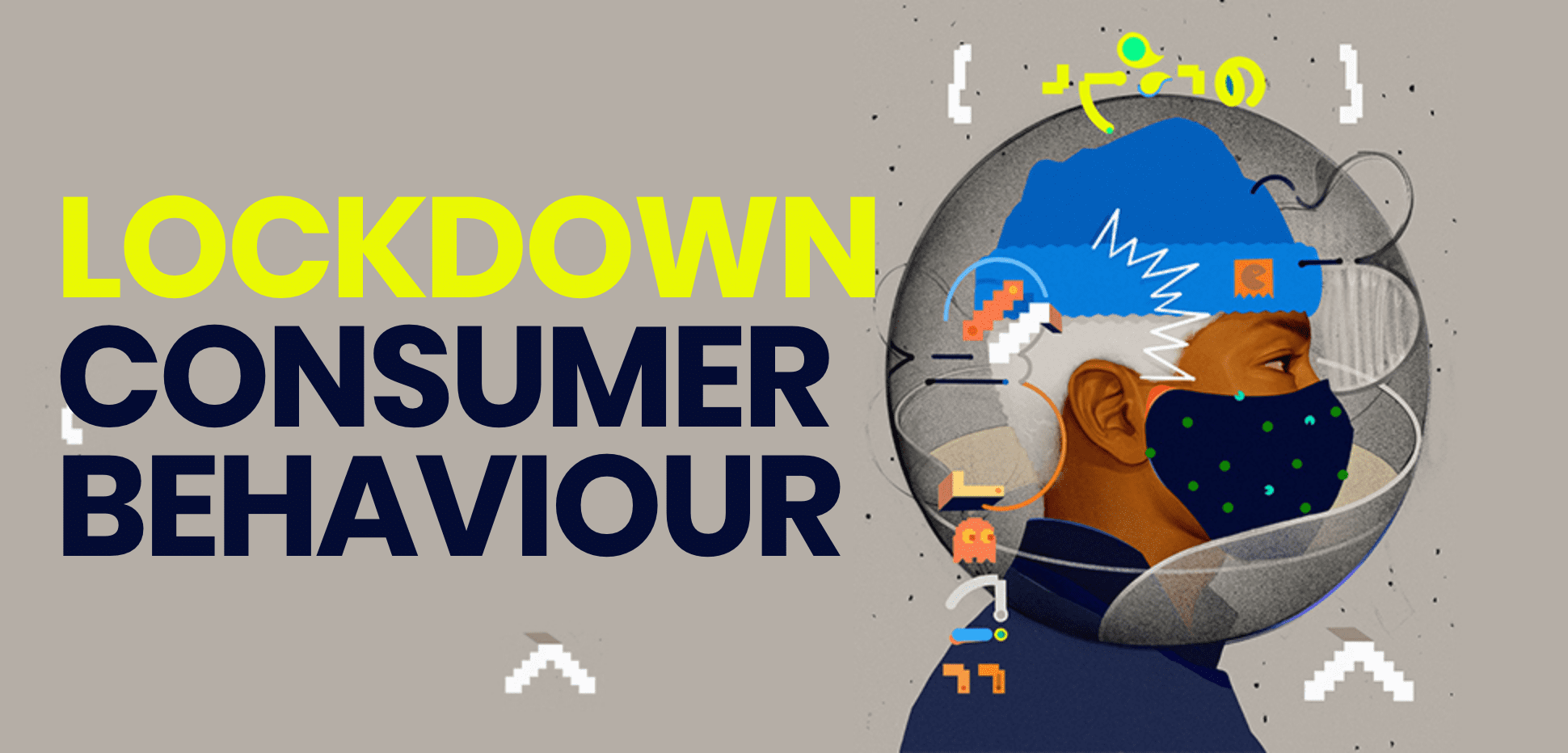 Article topics
The locked down consumer
Consumer engagement
Maintaining consumer confidence
Where consumers shop
Social media
Shopping experiences
Final thought
The locked down consumer
It's no great revelation that consumer behaviour in the UK has changed significantly because of lockdown. It has had the biggest impact on consumers' lives and the economy for generations, and continues to do so.
These shifts in shopping behaviour are of concern to all businesses across all sectors. The business landscape is still being reformed in the wake of lockdown 1.0 and remains in a state of flux in lockdown 2.0. But this uncertainty should be seen as an opportunity for agile and innovative companies to help shape the future by understanding the changes in consumer habits and preferences.
Overall, consumption will inevitably continue to decline. In the UK a 12% drop in consumption is expected over the next two years, with economic recovery to pre lockdown levels not expected before 2024. But eCommerce businesses that are in tune with the changes in consumer behaviour have seen a surge that has compressed several years of growth into a few short months.
Covid has changed consumer behaviour in every aspect of life
As we live our lives locked down, we adapt and adopt alternative ways to work, ways to communicate, socialise and be entertained, with a swathe of new eCommerce and digital services, while contagion and health concerns, economic and psychological concerns about isolation continue to impact our lives.
Within the broad shifts in consumer behaviour there are some significant variations. Mapping Covid consumer behaviour is complex. Preferences and habits are likely to be in varying degrees unstable until a new normal begins to solidify, which could be years away. Until then, businesses may see fluctuations in consumer behaviour, which may or may not stick, and will depend on many often-nuanced factors, such as satisfaction with new experiences, infrastructure, demographics and the impact of the recession.
All businesses need to constantly rethink their consumer relationships
In a Covid world, connecting with consumers is a challenge, both structurally and with effective communications. Keeping a finger on the pulse of changing consumer behaviour and moving fast to reconfigure consumer journeys will help maintain engagement in a post national lockdown world. Businesses that are able to remain plugged into consumer attitudes and trends will be able to leverage those insights to give consumers what they want, and even better, to anticipate what they will need.
Consumer engagement
As we emerged from lockdown 1.0, some restrictions still applied, and as new lockdowns continue in all countries of the UK those restrictions will begin to tighten again. While consumers go in and out of these phases, and as the recession plays out, new consumer behaviours and trends will remain unstable until a new Covid world can be normalised.
As these new behaviours develop, brands and businesses will need to adapt to shifting consumer preferences and changes in consumer journeys, while nurturing consumer loyalty, understanding what they are buying and where they are buying it, and how consumers are experiencing products and services.
Maintaining consumer confidence
The Covid crisis has had a significant impact on consumer attitudes and behaviours. With many people remaining furloughed or losing their jobs, and with others working at home, what we consume and how we consume continues to change. This is putting customer loyalty to the test. Trust and confidence in brands, products and services remains more fluid than pre-Covid. Anxiety is high as consumers manage their individual situations.
To stay on top, brands and businesses must put consumer needs and interests first. Those that get this right will be able to take a lead in a post lockdown marketplace, even if that means taking a hit on bottom line. For example, being more flexible with refunds and exchanges, offering bundled deals, or rewarding loyalty with money off vouchers, will all help to increase consumer engagement.
Where consumers shop
eCommerce has surged during lockdown, with many consumers who perhaps previously didn't shop online regularly doing so. That doesn't necessarily mean that those new to online shopping will continue to use it. It will depend on how positive their shopping experiences have been and whether they are locked down or not.
Post lockdown 1.0 brick-and-mortar retailers slowly began to recover, and as they did a new hierarchy of needs was established as we continued through an uncharted Covid landscape—health and hygiene a top concern for many consumers as they shop less frequently but purchase more with each shop. As 'non-essential' brick-and-mortar retail across all sectors takes the brunt of lockdown measures, it makes more sense than ever to begin trading online.
Social media
As might be expected, during lockdown social media activity increased, with time consumers spent on social media reflective of demographics. Gen Z saw the most social media use, with Millennials, Gen X and Baby Boomers showing lower increases by age, according to a Global Web Index report.
Gen Z and Millennial consumers spend two hours 41 minutes and two hours 22 minutes respectively per day on social platforms. 54% of Gen Z and 44% of Millennials have spent more time on social media since the start of lockdown, while 27% of baby boomers have increased their social media usage.
Given the increase in social media engagement across consumer demographics, it makes sense for brick-and-mortar and eCommerce businesses to actively seek out and engage with their audiences on social media.
Shopping experiences
To stay ahead of changes in consumer behaviour brands and businesses must maintain strong lines of communication. Responding to consumer feedback, listening and reacting to their needs, is vital to remain tuned to behavioural and attitudinal shifts. Collecting and analysing UX data, using qualitative data such as surveys and questionnaires, and communicating on all platforms, email, social media, text, push notifications etc. will help brands and businesses take the pulse of consumers to help improve shopping experiences as behaviours change.
Given the complexities of responding quickly to changing consumer behaviours, it's vital for brands and businesses to develop strategies to identify opportunities and risks, and to prioritise actions in response. While we don't know exactly what a new normal will mean, its overall shape is perhaps coming into focus as retail businesses not already trading online begin to take advantage of the additional revenue that a webstore will bring.
The acceleration effect that the Covid crisis and lockdowns have on eCommerce is bringing omnichannel shopping ever closer as consumers become less likely to differentiate between shopping online and shopping in a physical store.
Final thought
Economic recovery can start only when Covid is under control, with some predicting that it could be another two years before that begins to happen. But this shouldn't daunt brands and businesses. As the eCommerce landscape shifts, savvy retailers, on and offline, will evolve and adapt to meet new consumer concerns, attitudes and behaviours.
In response, agile businesses will continue to create and innovate to meet shifting consumer behaviour. For brick-and-mortar retailers who are not trading online, that means getting online quickly to create an additional revenue stream for their business, and for eCommerce businesses it means understanding consumer expectations, maximising CX and optimising conversion rates.
How is your business coping in an uncertain Covid world? If you would like to know more about transforming your existing webstore, or whether you're completely new to online trading, get in touch today for a chat with one of our eCommerce experts.