A stunning new website development that led to a 67% increase in conversions
Founded in 2014, Privitar provides a range of data compliance products, helping companies get value from sensitive data without breaching regulations or customer trust.
With an international presence and a client base including HSBC, Citi, the NHS, and AstraZeneca, Privitar is among the leading names in modern data provisioning.
Service overview
The challenge
Following a rebrand, Privitar wanted to update the company website with the new logo and brand colours. The new website needed to have a fresher look and feel, with more of a focus on people instead of processes.
At the same time, Privitar was concerned that its website wasn't performing as well as it could be, with a low number of demo requests and email newsletter signups. Our team was asked if we could help improve conversion rates.
As specialists in conversion rate optimisation (CRO), this was a challenge we were happy to accept.
From brief to launch in 16 weeks
Privitar wanted its rebranded and re-optimised website to go live as soon as possible. As the company wanted to stay on the same platform (WordPress) rather than move to a new system, this saved some valuable time.
The good news is that the team at Xigen has plenty of experience in developing new websites in a short amount of time. Here's how we launched the brand new Privitar site in four months.
Old Site New Site
Podcasts
As part of the rebranding, Privitar launched a brand new podcast – In: Confidence. This podcast investigates trends in data privacy and how DataOps professionals can ensure data stays secure in an increasingly online world.
Privitar asked us to create a website section where the marketing team could promote the latest podcast episodes. Our team of experts developed a simple template where Privitar could upload podcasts, as well as provide details on speakers and a clear and understandable transcript.
Podcasts could also be searched and filtered by topic, making it easy for web visitors to find the episodes of most interest to them.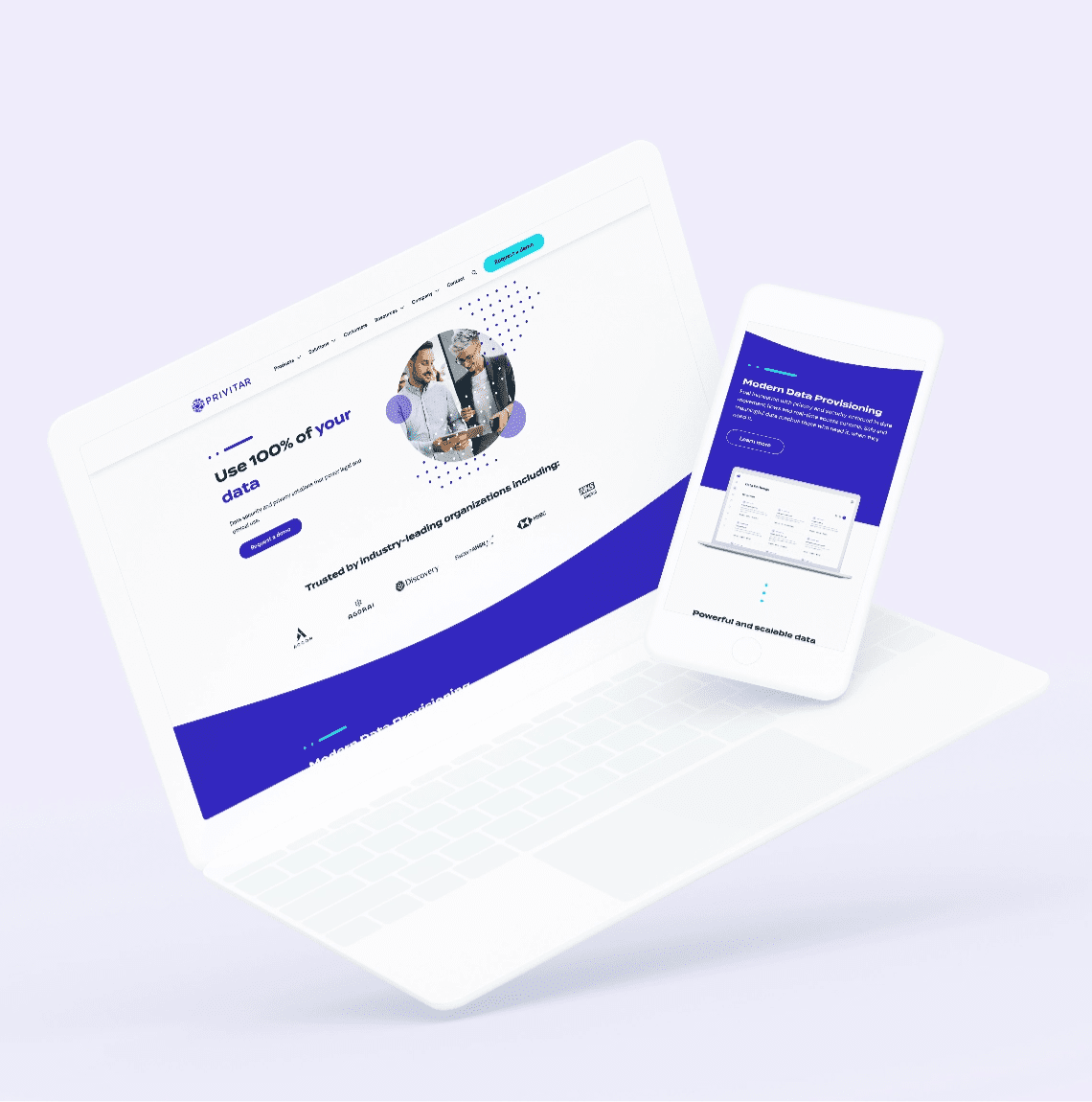 Conclusion
Many people think that they need to move their website from one platform to another to see optimal results.
The incredible boosts in organic traffic and SEO on the Privitar website prove that you can see significant improvements staying on the same content management system. Our team of project managers, WordPress developers, and CRO specialists worked hard to see this project to completion in the space of 16 weeks. We're delighted with their work and the results it has brought for Privitar.
If you'd like to see how you can rebrand and refresh your website to bring in more leads, we're always here to help.