insights | 16.07.2021
eCommerce Product Videos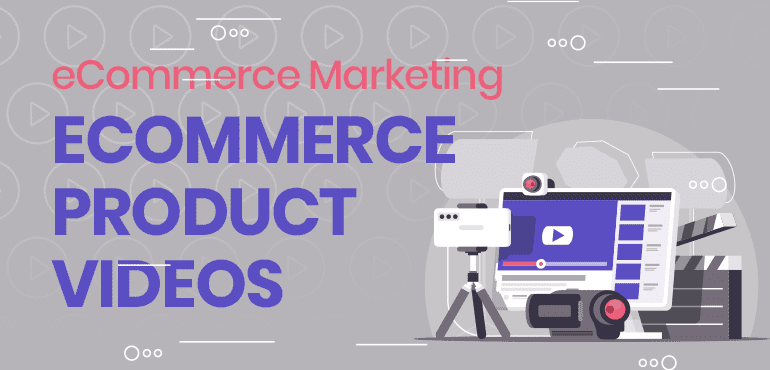 Article topics
Since the beginning of the covid pandemic consumer shopping habits have changed. People have become more familiar and comfortable with shopping online. From regular grocery shopping to consumer electronics to fashion, shopping online is more popular than it has ever been.
That's good news for eCommerce, as the signs point towards much of the switch to online shopping being here to stay—a silver lining for eCommerce businesses and a lifeline for retailers who have added eCommerce as a new revenue stream.
But shopping online for some products will never be quite as satisfying as spending a few hours of retail therapy exploring brick-and-mortar retail stores—especially when it comes to tactile, first-hand product experience.
This important consideration, and potential barrier to conversion, can be partially mitigated by well-made and well deployed product videos.
What is an eCommerce Product Video?
Product videos are an effective way of giving consumers not only product information and specifications, they can also put products into context so that consumers can get a much better idea of what the product will look like or how it will work in a situation in a way that text and image alone cannot convey.
For example, watching video content that shows product elements and features will give consumers a better understanding of how it might work for them: products that pack up and down or fold-away, or wearables such as fashion items and jewellery, or a product that's relatively complicated to use such as a fancy coffee maker.
Videos that demonstrate how products work and showcase their features and USPs are more engaging than text and images alone, helping consumers make more informed buying decisions.
eCommerce product videos demonstrate a product's value and how it will function in a practical and tangible sense. Common product video types include: straight-ahead demonstrations, fast quirky explainers, product close-ups, and hints and tips for getting the best out of using a product.
Short, well planned and well-made product videos will help potential customers engage with your products, making them more likely to purchase.
Communicating Product Value
This is the key to making great product videos: your videos should show consumers the value of your products or services. Product videos should showcase the positive impact your products or services will have on the consumer.
The value that your products or services deliver can be viewed as four fundamental elements which should be at the forefront of your mind when creating your product videos:
Functionality
Emotional resonance
Life changing potential
Social impact
Functionality
A product's functional elements offer consumers practical value to help improve their lives by saving them time, organising things, reducing effort, saving them money, reduces risk, the list goes on. Solving problems is perhaps the most common reason that people seek out and purchase products and services, and clearly demonstrating this in your product videos will let consumers know quickly and easily if the product is right for them.
Emotional Resonance
Products that offer emotional value tap into a different consumer mindset compared with purely functional value. Products and services that have emotional value can offer entertainment, therapeutic value and appealing design elements—product videos showing people having fun, people getting fit with sports and wellbeing products, and accentuating a product's aesthetic value, such as with fashion products, furniture or cars.
Life Changing Potential
Some products and services enable consumers to have extraordinary experiences or help to achieve their goals. Potentially life changing, self-actualising products and services include self-discovery, connection, belonging, and motivation. These could include once in a lifetime holidays, educational products and services, and products that enhance people's physical abilities.
Social Impact
For products and services to have social impact they must help the greater good, either within a peer group, local community or on a larger scale. Products and services that transcend the individual and benefit others offer a different kind of value. This might include products and services for keeping in touch or group organisation.
It could be bigger than that, with products to help improve the environment, such as for recycling, waste management or products that are organic and ethically sourced.
These four value elements don't exist in isolation, they naturally overlap, and the more elements that you can focus on in your product videos the more compelling your offering will be for consumers.
What to Consider When Making a Product Video
Video Audience
It's crucial to pitch your product videos to the right audience. For example, is it a new product? Is it an introduction, explainer or demonstration video? Is it a video for hints and tips about using a product for customers who have already made a purchase? Answering these questions will help to inform the type and length of your product video.
Video Appearance
Will your product video be shown with product listings in your eCommerce store? Will the video be in a targeted email? Will it be viewed on social media? This will affect video length and its structure. For example, HubSpot research revealed videos created for social media should ideally be under two minutes long.
Another important consideration is how your product videos will look when viewed on mobile devices—they must work equally well on large monitors and small phone screens.
Video Structure
How your product videos are structured will depend on the product or service in question and the target audience. Ideally product videos should tell a story, even if that's simply a beginning, middle and end, highlighting the value that the product or service offers to consumers.
Other considerations might be: How long will the video be? Will you use animation or live action? Will the video be purely visual or will you need to write a script? Will the video need storyboarding? What style of editing will you use?
Who will make your video?
Budgetary consideration will probably dictate much of your approach to creating product videos. You will need to decide whether to make your videos in-house or partner with a digital marketing agency. Whatever your budget might be it's possible, with skill and creative flare, to make engaging and valuable product videos.
You could make perfectly good product videos using an iPhone and a simple editing application such as LumaFusion or KineMaster. But if you have a lot of products to make videos for or you want higher production values, then outsourcing to a digital marketing agency will be a better choice.
Video and SEO
In a Google search you will have seen video thumbnails displayed with search results. Around 26% of Google searches show website video content at the top of the results page, making them rich snippets which have a higher click rate compared to standard snippets.
Video also helps other metrics that Google uses for ranking search results. Two of the most important metrics for SEO are the time users spend on a page or site, and the number of backlinks referring to your domain—video content almost always improves both of these KPIs.
Consumers on average spend twice as long on pages with video content. So if you include video in your product listings, those product pages will not only be more engaging, but will also help to boost SEO, making your eCommerce store more findable in organic searches.
Product Video Examples
To get an idea about the different forms eCommerce product videos take let's explore some real-world examples for inspiration.
The 'How To' Video
Perhaps the most common product video simply demonstrates how to use a product. This video for the Breville Precision Brewer does just that:
Note how short this product video is and its mix of live action and text, and the way the music and editing work together in terms of pace and tone.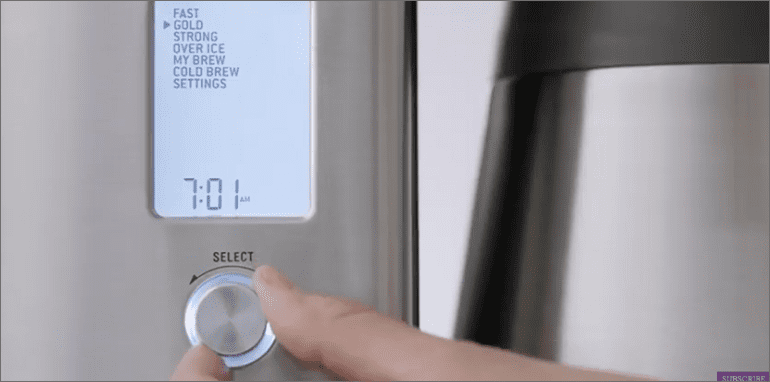 The 'Product in Context' Video
Showing products in the context that they will likely be used will showcase their value. This Solo Stove Campfire video not only shows the product in use, but also shows people from the target audience experiencing what is for many and aspirational lifestyle—the perfect camping trip, family time, communing with nature etc., so has both functional and emotional elements: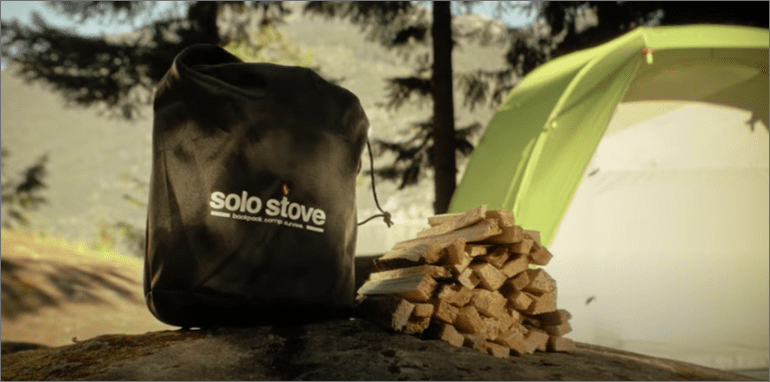 The 'Close Up' Video
One of the challenges for eCommerce is that consumers are unable to experience products in the same way as they would in a brick-and-mortar store before they buy. It can sometimes be difficult to get a good idea of what a product is like close-up. This is where product videos can help.
A good example of this is with jewellery items, especially intricate or detailed pieces. This video from Tiffany gives potential customers a closer look:
Notice how short this video is and the absence of sound, focusing purely on the product. The close-up video highlights the aesthetic, emotional value of a product.
The 'Demo Video'
Similar to the 'how to' video type, the demonstration video goes a little deeper into how a product functions, highlighting its features and specifications. This has some elements of review videos, showing consumers how a product works.
This Sony camera video not only showcases product features, functionality and practical applications, it also conveys its potential in terms of life changing and social impact value, in the sense that a camera can be used to record life-changing events and perhaps as a tool for social activism.
Final thought
As we have seen, the product video is an important tool for eCommerce businesses to showcase products and to better engage consumers, for increased conversion rates and sales. But remember, it's crucial for videos to make the greatest impact to target the product's audience, in terms of length, value projection, and production values.
Using product videos in your eCommerce store product pages, with an expert SEO strategy, will help to increase your store's findability in Google searches, driving traffic to your store or specific product landing pages.
Well produced and well deployed product videos will help drive eCommerce success, delivering ROI and increasing sales.
Is your eCommerce store leveraging the potential of product videos? If you would like to know more about how product videos could help your eCommerce business, get in touch today for a chat with one of our eCommerce video marketing experts.