insights | 28.07.2021
eCommerce Agency Guide to Video Marketing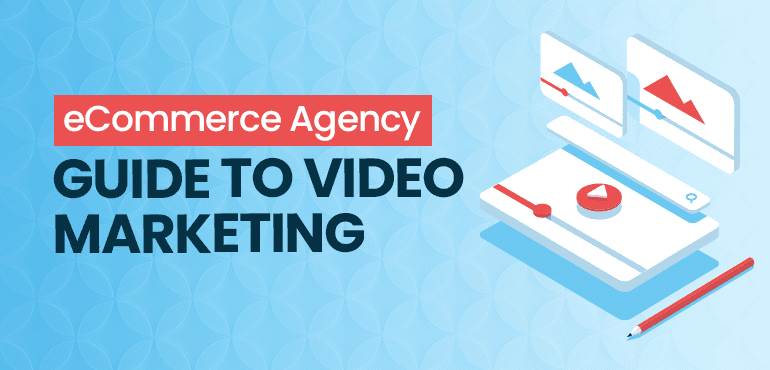 Article topics
eCommerce video marketing helps to improve customer acquisition and conversion rates. Video content is for many consumers more engaging than copy and static imagery alone, especially in an often crowded and noisy online marketplace. So, what exactly is eCommerce video marketing and why is it so effective?
What is Video Marketing?
Video marketing can be defined in several ways. Some digital marketers might say that video marketing encompasses any digital ad that contains video, including in-banner and in-text ads. Others may say that adverts contained within a video stream, pre, mid or post roll, qualify as video marketing. Both definitions are valid—it depends on the type of video content and where you choose to deploy it.
For this article we will focus on video marketing that tells a story, about a product or brand, engaging consumers and driving them to action. We'll also look at some real-world examples of successful marketing videos.
Appealing to Shorter Attention Spans
Research shows that online consumer attention spans are shrinking. As the eCommerce landscape becomes more crowded and consumer expectations about website load speeds, super-low friction shopping experiences, and a culture of online instant gratification grows, consumers are becoming more demanding of eCommerce brands and businesses.
In 2000 a Microsoft study looked into how long people focus on one thing for a specific amount of time. The results showed the average person's attention span was 12 seconds. Now the average attention span has shrunk to around 8 seconds. Because of this, consumers are more likely to engage with short video content than read longer text or be persuaded by static images.
74% of marketers say video has a better return on investment than static imagery.
The key to engaging content is compelling story and visuals. A strong narrative is critical in maintaining audience engagement. To better engage consumers, video ads are a way to capture attention and get your message heard.
Video ads can communicate more than a tagline. They can help strengthen brand equity, build a story, outline your value proposition or offer product information, demonstrations and reviews, driving consumers to action and increasing conversion rates.
Ideal Video Length
The optimum length for a marketing video depends on variables related to sector, product, a video's purpose and goal, where it is in the consumer journey, the list goes on.
For product videos a minimum of 30 seconds with a maximum of 2 minutes is a good ballpark length. This gives enough time to quickly explain something useful about a product, such as a particular function or feature, or up to a couple of minutes for a complete product overview.
A typical product video structure might look like this: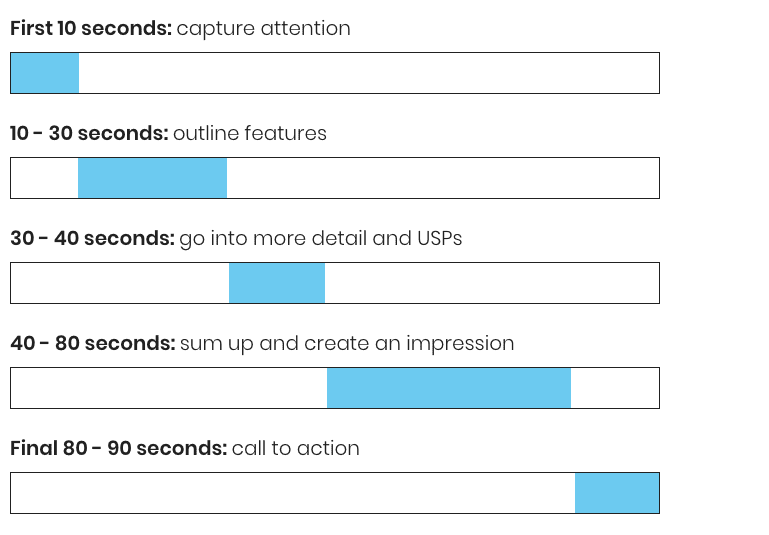 For product demonstrations and reviews video may well be longer. Embedded home or landing page hero video will be shorter. The same applies to brand and lifestyle messaging too. Remember, the longer a marketing video lasts, the less engaging it will be. The key is to strike a balance between runtime and ensuring your message comes across for optimum economy and impact.
Users spend up to 88% more time on websites with videos.
Higher Conversions
An important part of converting consumers into loyal customers is instilling a sense of trust in your eCommerce website, your products and your brand. And if a consumer trusts you, they will be more likely to convert compared to consumers that don't.
This is important in eCommerce because consumers cannot physically interact with your products before they make a purchase. A well-made, short video gives consumers a better feeling for and understanding of a product before they buy, resulting in higher buying confidence and fewer returns to process.
Explanatory product videos can increase conversion rate by 20%.
Implementing and managing product video content on an eCommerce website is straightforward, with platforms such as Magento and WooCommerce offering extensions and plugins designed to make using product videos easier, whether they are with your product descriptions, your homepage or on product specific landing pages.
Mobile
Mobile, or mCommerce, video marketing is vital for eCommerce success. More than half of the world's (54%) eCommerce sales are via mobile devices, so ensuring that your products and brand cut through on mobile will help conversion rates and repeat purchases, as well as better projecting your brand and values.
According to YouTube, more than 70% of all YouTube video consumption is via mobile devices.
Social Media
eCommerce video marketing has evolved over recent years to be particularly powerful on social media, making it a crucial part of your video marketing strategy. And social media platforms prioritise videos over other types of content.
The key to successful social media video marketing is to be authentic, to avoid being too salesy—if consumers on social media feel that they are being sold to, they are unlikely to engage.
Making social media marketing videos overall more about brand, lifestyle, message and values rather than products and services will keep you in tune with your target audience. That said, there is a case for targeting customers who have bought specific products with social media content about that product, be it how to get the best out of using the product or associated products and services.
73% of consumers claim that they have been influenced by a brand's social media presence when making a purchasing decision.
Google Prefers Video
Google values two things above all others: the quality of your content, and its relevance to someone's search terms. It knows that suggesting video content in search results can be more engaging and beneficial than text results alone.
Ensuring that your social media and embedded videos are optimised for searches will help drive traffic to your eCommerce website. Using SEO-friendly video titles and descriptions will make your video content more findable, driving traffic to your website.
An Optinmonster study revealed that video marketers get 66% more qualified leads per year.
Types of Video Marketing
Product overview
The product overview video gives consumers a quick way to learn about your products, to get the features, benefits and specs in just a few minutes. The overview video can also help build up desire and purchase intent if made and delivered well.
A great product overview video should answer all of the consumer's basic questions in the shortest time possible. This product overview video from Marshall says it all in under a minute.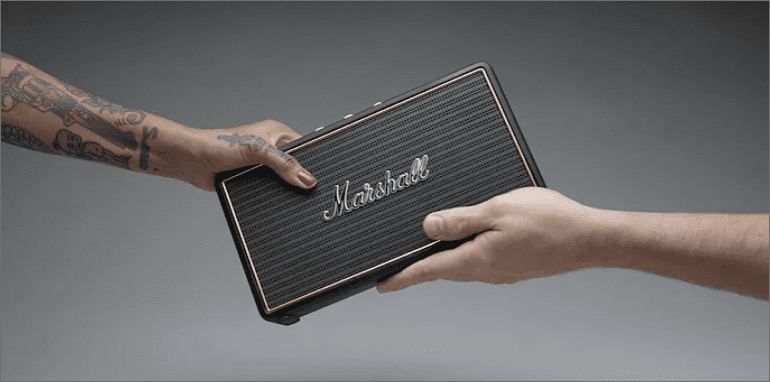 Product close-up
Consumers want to see close-up videos of more refined or intricate products. Focusing on showcasing product detail that might be lost or underappreciated in a overview video.
The key to a good product close-up video is to capture as much detail as possible to give consumers a clear understanding of what a product looks like or how it functions, enabling them to make a more informed buying decision.
This up-close video from Breitling shows the product in high detail in an on-brand style. Up-close videos can be a little longer to really highlight the detail.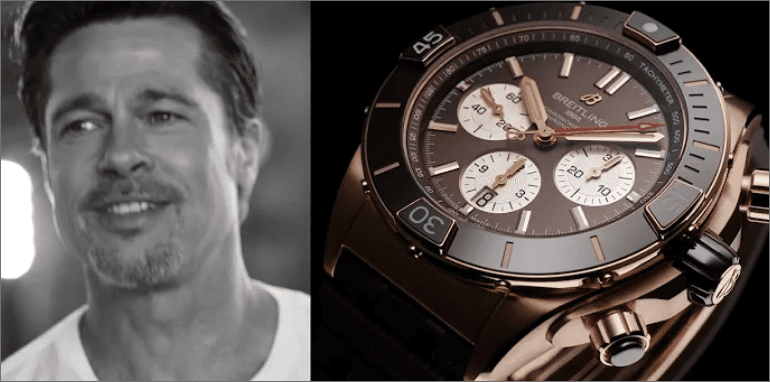 Demonstration
The product overview video shows all of a product's features, while the demonstration video takes one or two of those features and shows them in action. This gives the consumer information about how the product can be used and the benefits.
The demonstration video is great for winning over more unsure consumers, helping to gain their trust in the product and your brand by showing them that USPs are real and do what they are sold as doing.
Here's a product demonstration example from Milk Makeup Kush liquid eyeliner. It shows the product being used in a particular way, with an upbeat, fun delivery.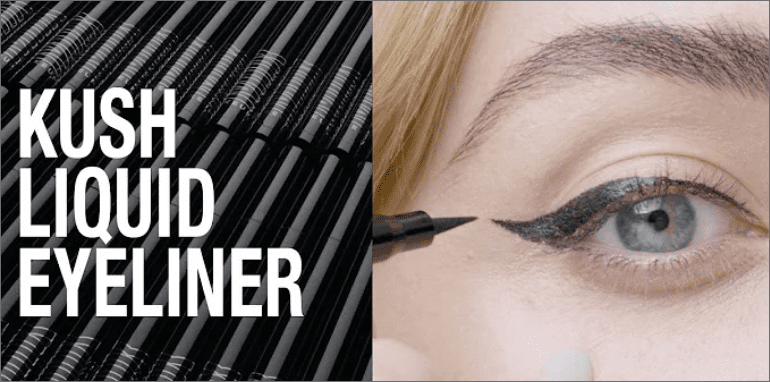 Message from the Boss
Having a company founder or CEO address consumers directly can help communicate a sense of authenticity. Featuring your company leader in a video is one of the best ways to personalise a brand and develop a deeper connection with your audience.
This award-winning video from the founder of Dollar Shave Club, Michael Dubin, uses cheeky humour to appeal to the target audience. This marketing video went viral and has to date received more than 27 million views on YouTube.
Of course, this type of video advert can take any tone and deliver any message, depending on your target audience and brand persona.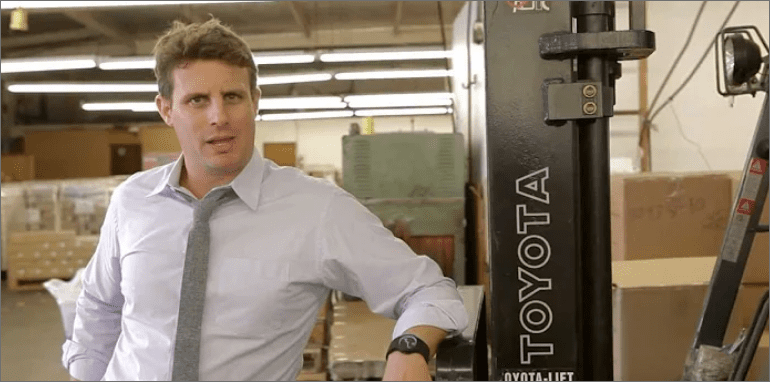 Final thought
In this article we have explored some of the reasons why video marketing is so powerful and looked at some of the different types of marketing videos. Video can be used on your eCommerce website, on product pages, homepage or landing pages, as well as on social media and in direct emailing for product promotion and brand building.
Using marketing videos will better engage consumers and your customers compared with text and static images. But to be effective videos must be well crafted and produced to appeal to your target audience and project your brand persona.
To ensure that your marketing videos make an impact it makes sense to partner with a professional digital agency. That way you can be sure to harness the power of video marketing to drive customer acquisition and improve conversion rates.
Are you using video marketing to engage and convert consumers? If you would like to know more about video marketing, then get in touch today for a chat with one of our digital marketing specialists.