insights | 23.03.2021
Why Website Maintenance is Important for eCommerce Stores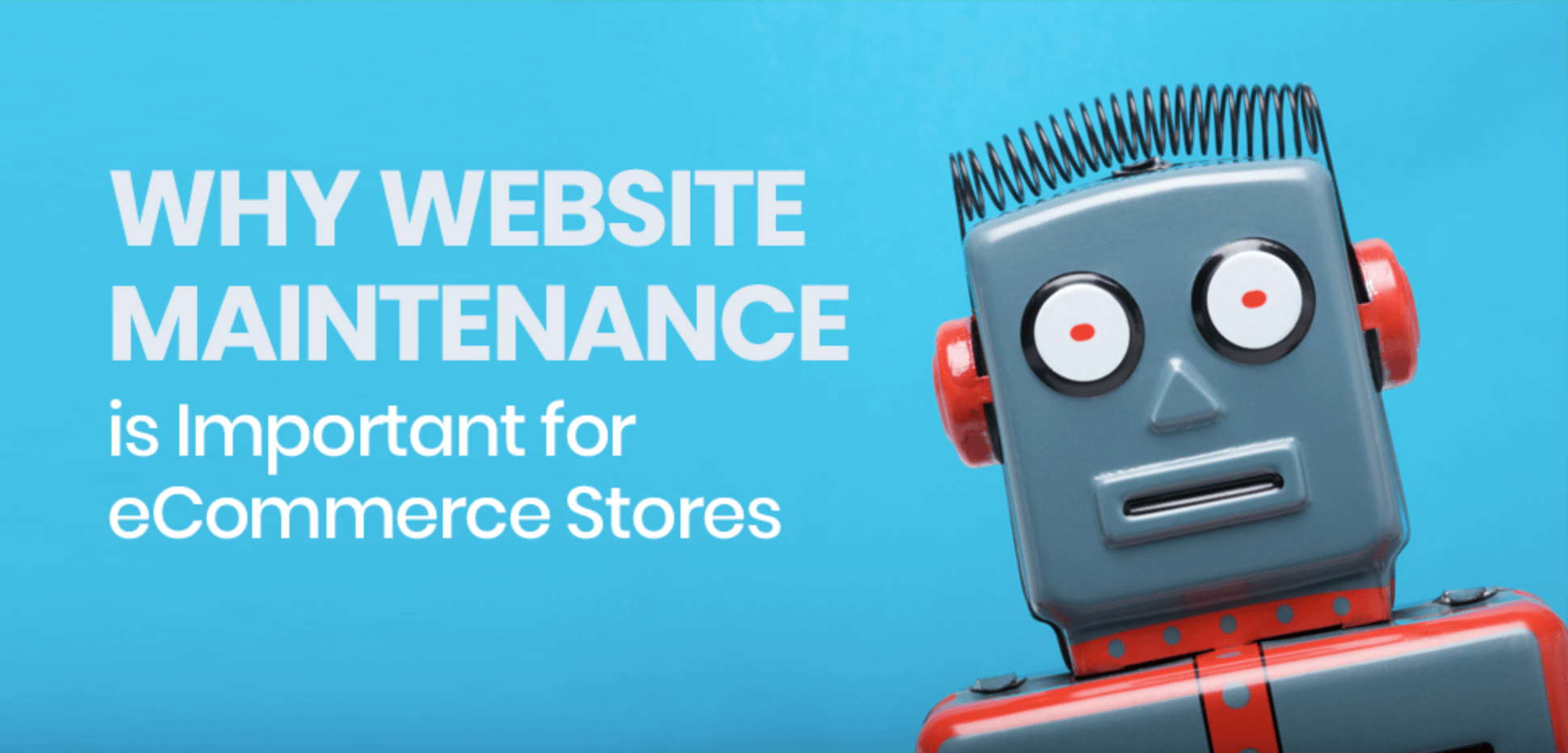 Article topics
Whether you're fully set up with your beautiful eCommerce website or thinking about creating something from scratch – have you considered how you'll tackle ongoing site maintenance?
In this article, we'll discuss what website maintenance is, why it's important and how it can help your brand grow.
What is website maintenance?
Quite simply, website maintenance is the process of regularly supporting and updating your eCommerce site with software and tools. The aim of website maintenance is to look after the health of your site and ensure it's always operating at optimal performance – as well as to safeguard great user experiences.
Why is website maintenance so important?
The credibility of your website and its performance is imperative to your standing on Google and other search engines. Providing a clean, clear, easy-to-use path to purchasing your products is key to attracting and maintaining customers too. Therefore, maintaining the health of your eCommerce site feels like a no brainer, right?
Unfortunately, some people spend lots of time and money having wonderfully visual and in depth websites built and launched but don't dedicate the same level of TLC to maintenance.
It bears repeating – the world of eCommerce is a highly competitive space. If your customers can get a similar product to yours elsewhere with a better experience, they will.
Having a maintenance strategy in place for your eCommerce website is incredibly important as it means you can be proactive and stay ahead of the competition. Remain on top of any potential glitches, pre-empt problems and you'll be able to stop issues from even happening in the first place.
With a plan in place these issues are easy to prevent. If left to occur, however, they could really disrupt your business activities.
For instance, have you considered the frustrations customers could face with slow page-load times? Or confusing navigation? Having a team of people working on analysing your site's performance in the background and fixing issues as a result of their findings will only serve to create more positive experiences for your users.
Ensuring you don't neglect your website's security is also vital. A maintenance package for your eCommerce website can be tailored to include security which could prove crucial to protecting your brand's reputation.
It's not just about being reactive – maintenance is an ongoing job to ensure your much loved business is presented in the best light possible and always provides a great service to your customers.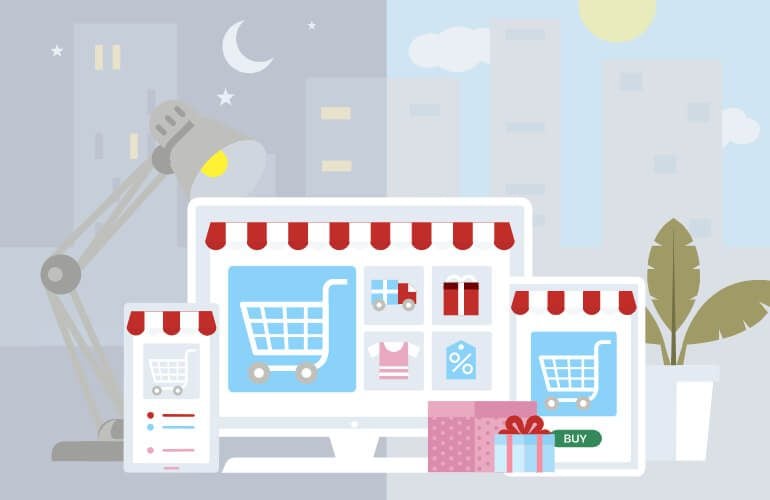 eCommerce website maintenance day and night
Having access to 24-hour maintenance can also be key – being able to troubleshoot issues with your eCommerce website at all hours is especially important if you are aiming to become a global brand.
For instance, you might be based in the UK but have scaled into the Japanese market. Japan is nine hours ahead of the UK, so what happens when your overseas customers are trying to purchase one of your products but there's a glitch meaning they're unable to?
You might be tucked up in bed while a large number of your customers are becoming increasingly disgruntled without any answers. Having a contract with an agency, or employing a team of digital specialists to manage these situations, mean they can quickly be resolved – or even prevented.
What could happen if you neglect website maintenance?
Missed opportunities
An unnoticed broken contact form could mean you miss out on countless opportunities to provide your products and services to customers.
Drop in rankings
Without keeping up with SEO best practices, or updating your website copy, you'll have outdated information and miss out on content optimisation opportunities.
Customer drop off
Slow page loading times or poor UX will force the hand of your customers to look for products or services similar to yours elsewhere – you could ultimately hand custom over to your competitors.
Security breaches
Keeping on top of security is a massive aspect of website maintenance. Without vulnerability monitoring and applying the latest security updates, your site could expose your users and your business to cyber security threats. Maintain your reputation and avoid the threat of malware, theft and fraudulent circumstances.
Miss out on key developments
You might notice you're losing users and this could very well be because you're not keeping on the pulse of eCommerce trends and user behaviour. For instance, with professional analysis and website maintenance, your site can be transformed to be mobile-friendly, for example, helping you to compete in the market again.
Final thought
Website maintenance is so important for your eCommerce business, that's why employing the help of experts can be a smart decision.
At Xigen, we understand that you're immersed in your brand, its values and how you can evolve your business – and eCommerce maintenance provides a vital foundation to make all this possible.
Our digital specialists work around the clock to ensure your website is healthy, thriving and performing exactly how you need it to. Drop us a line for a chat about what we can do for your business and we'll tailor a website maintenance strategy for your brand.