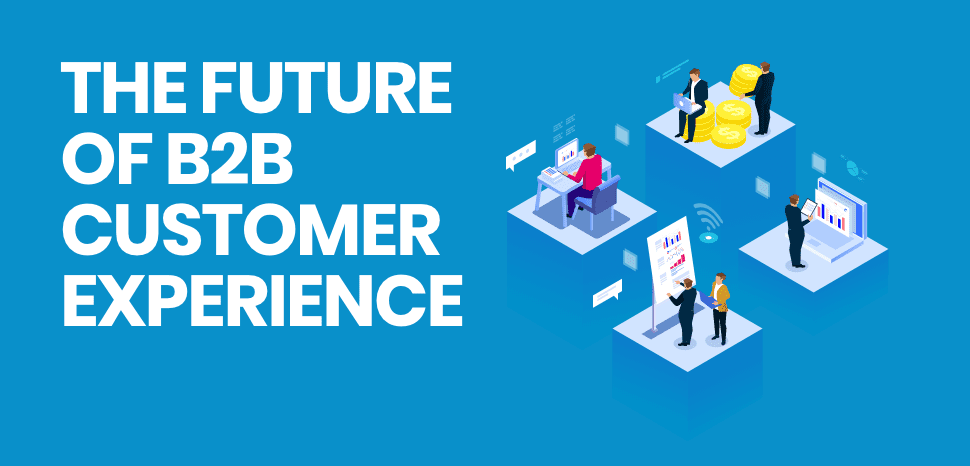 Article topics
Why is customer experience important for B2B?
Shifting B2B eCommerce landscape
B2B trends, 2020 and beyond
B2B augmented reality
Final thought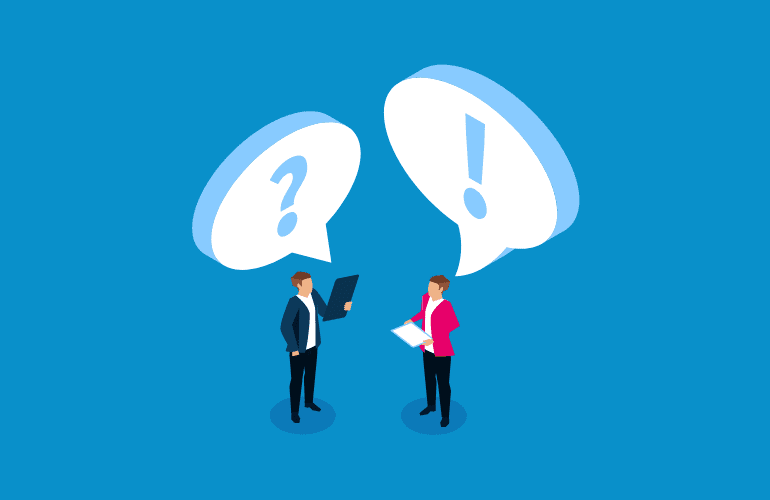 Why is customer experience important for B2B?
Successful B2C eCommerce companies understands they are in the customer experience (CX) business. They know that how they interact with their customers is as important as the products that they deliver. It's no different for B2B eCommerce. And although the reasons for providing outstanding CX in B2C and B2B sectors are the same, the demands and needs of business customers often differ from those of consumers.
From first contact with a potential customer, through enquiry, quote, order and fulfilment stages, to marketing communications and relationship nurturing, to providing more personalised experiences and reducing friction in customer journeys, delivering consistently outstanding, holistic B2B CX helps inspire customer loyalty and business growth.
Providing outstanding CX should not be something that a supplier or manufacturer simply does. It must be more than that. The will and drive to offer outstanding CX should permeate the whole business and be deeply ingrained in its culture, so that every single person in the business always has the customer at the forefront of their mind.
B2B companies that fail to adopt a customer-focused approach will fall behind competitors as they struggle to keep up with their customers' expectations.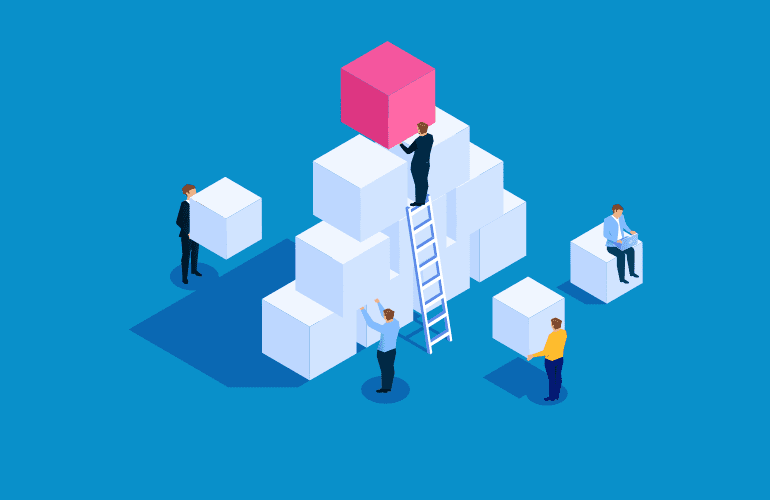 Shifting B2B eCommerce landscape
In the past, a supplier or manufacturer could rely on superior product and services to get ahead of the competition. Or it could offer outstanding customer service (not the same as CX) to win customers from less conscientious competitors. This is no longer enough.
B2B eCommerce development is driving higher volume and faster distribution. And B2B buyers are increasingly expecting close to instant gratification, greater personalisation and the convenience to interact with a supplier wherever and whenever they want, as they do in a B2C shopping context. The B2B eCommerce landscape is evolving to meet these buyer expectations.
So where are B2B buyer expectations heading and what should B2B suppliers be thinking about when it comes to planning customer experiences?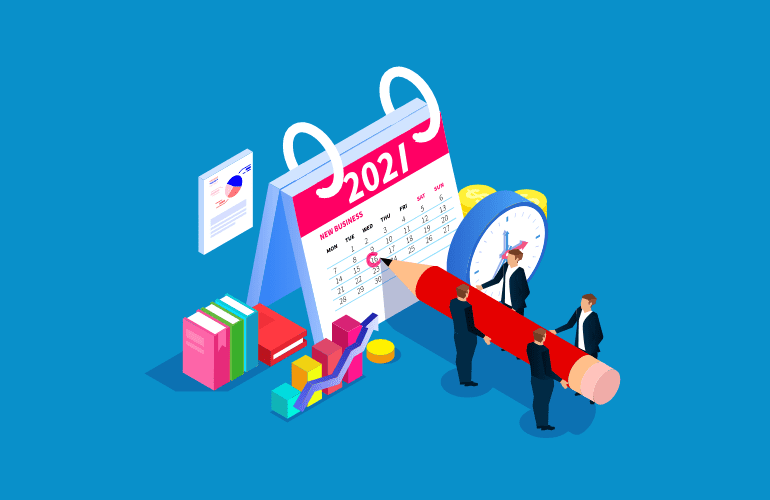 B2B trends, 2020 and beyond
Proactive communications
Proactive and highly personalised marketing communications add value to buyer CX. Contacting individual buyers or procurement teams with relevant deals and offers will help drive engagement and revenue.
Creating personalised customer communications to anticipate needs and potential issues before they arise, such as seasonal spikes in demand, raised media interest in a product or sector, quickly spotting trends and patterns that could impact a client business, will demonstrate a supplier's stake in its customers' businesses. Providing thought leadership to the sector via direct communications and social media, such as articles, reports, whitepapers, video, podcasts and webinars, keeps conversations going and helps improve customer engagement, maintaining and raising supplier or manufacturer brand credibility.
Creating a high level of positive engagement can raise B2B companies above their competitors, improving customer loyalty and inspiring brand advocacy.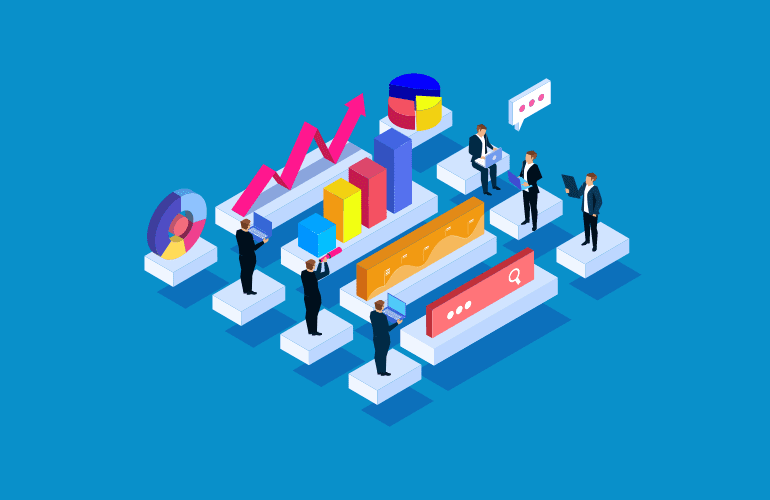 Deeper personalisation and predictive analytics
As a result of growing demand, deeper personalisation is becoming more prevalent. The growth of B2B personalisation is not being driven by B2B suppliers—it's driven by B2B customers and buyer expectations. Predictive analytics provides B2B companies with a deeper understanding of customer behaviours and preferences. B2B eCommerce is developing fast and buyers are actively looking for more engaging and personalised experiences. To be successful B2B companies must predict what buyers are looking for on their eCommerce website.
Predictive analytics enables suppliers to constantly analyse buyer data, while AI offers the most relevant search results and personalised product recommendations.
Not all buyers interact with a B2B eCommerce website in the same way—behaviour will differ according to tastes and preferences. Predictive analytics helps to assess different variable elements in buying behaviour and boost conversion rates and sales by creating targeted marketing campaign.
Deciding optimum pricing for products and services is possible through the predictive analysis of buyer attitudes to pricing. Predictive analytics on pricing patterns enables B2B eCommerce companies to gain valuable insights about the highest prices that buyers are prepared to pay. Predictive analytics enables supply chain optimisation for B2B eCommerce companies, creating improved understanding of what products buyers are looking for, helping to identify more and less popular products and product types.
Predictive analytics can also play an important role in managing demand and supply, optimising planning and forecasting sales, improving sourcing and order fulfilment.
Combining browsing behaviour, order history, demographics and other behavioural data, B2B suppliers will be able to provide even greater personalisation for their customers, with buyers having individualised product catalogues and homepages, and even entirely personalised navigational experiences and checkout.
Deeper personalisation will help give B2B customers more outstanding CX, and better CX results in improved customer engagement, increased conversion rates and higher average order values.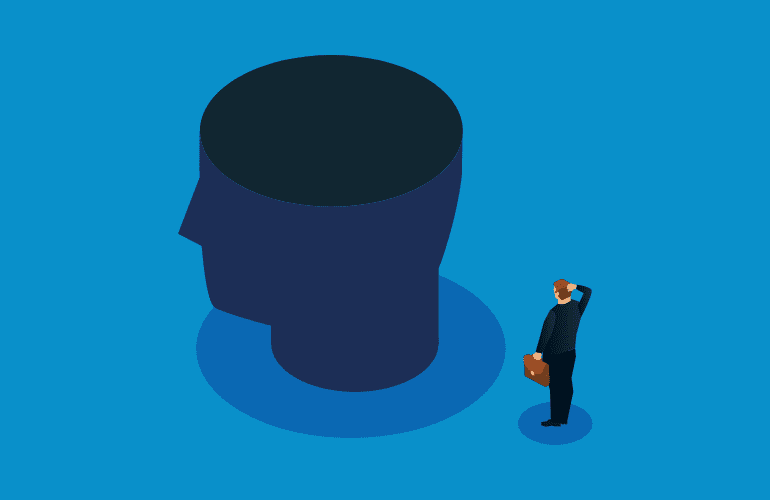 More touchpoints
An evolving part of B2B eCommerce personalisation is the growing number of touchpoints. This means that buyers have a greater number of ways in which to interact with their suppliers. Headless commerce is enabling B2B suppliers to offer a wider choice of how buyers interact with them, such as, voice commerce, augmented reality (AR) and omnichannel experiences.
B2B voice commerce
Compared to B2C, B2B orders are generally more complex and can be repetitive. When considering new products buyers look through lots of information, such as videos, images and descriptions, to research new products so they are able to make informed decisions. However, when buyers are making regular, routine orders, voice commerce offers a quick and low friction way to do repetitive ordering, where visuals and long descriptions are not required. This enables repeat customers to quickly and easily place orders, hands free, via AI chatbot technology.
An eCommerce solution that is fully integrated with a B2B enterprise resource planning system (ERP) is key to successful voice commerce. The ERP is where customer data is stored, including order history to help make repeat ordering easier—by integrating voice commerce with ERP, the ordering process can leverage previous order data to support voice commerce, making repeat ordering a breeze for buyers.
B2B augmented reality
B2B buyers want fast and accurate experiences. Therefore, in B2B, a big opportunity for AR technology is to help buyers virtually try out and identify the products that they need. This is especially useful when purchasing spare parts and custom designs.
B2B products are often more complex and can be harder to sell without a showroom or shop floor. AR offers eCommerce suppliers and manufacturers an opportunity for significant ROI when incorporating AR into their sales process, enabling customers to experience products in context.
The ability to craft AR buyer experiences will create potentially lucrative opportunities for suppliers and manufacturers. It's becoming clear that B2B eCommerce will see more accurate applications of AR, offering customers more meaningful interactions, significantly enhancing CX.
B2B omnichannel
Having an omnichannel strategy is more relevant than ever for B2B, as it offers an approach to sales that goes beyond buyers' channel choices. Now that B2B buyers are becoming used to B2C omnichannel shopping experiences, they want a unified and consistent B2B buying experience too.
Buyers connect with their chosen suppliers for myriad reasons: great product, competitive pricing, specialist knowledge, location and perhaps most importantly trust.
Buyers offered omnichannel eCommerce by their suppliers are likely to be more active, loyal, with higher order values. One study shows that 75% of buyers said they would use the same supplier again if they offered good omnichannel experiences. Outstanding CX builds buyer trust.
As with B2C consumer journeys, B2B buyer journeys are not linear—they are more granular and less predictable than they have ever been. In addition to the existing complexity in eCommerce purchase journeys, B2B eCommerce is even more complicated and nuanced than B2C, given huge catalogue, MOQ, price points, forward orders and supply chain needs.
With a single source of truth, omnichannel approach, sales and customer cross-channel engagement will be more consistent, whether a buyer is in the field with a sales manager, on a PC in the office or using a mobile phone on the move. It's increasingly common for multiple channels to be used in creating a single order, particularly if a procurement team is in different locations—precisely the kind of CX that an B2B omnichannel approach supports and encourages. This reduces friction for buyers, who are able to place orders and interact with suppliers anytime, anywhere, lifting buyer CX, helping suppliers build positive relationships with their customers.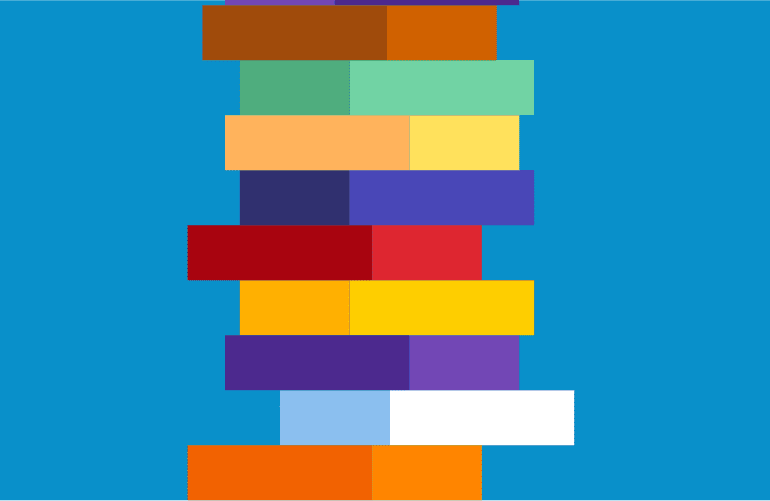 Final thought.
B2B suppliers and manufacturers are beginning to think more like retailers, providing buying experiences that mirror B2C. As the how, when and where of doing eCommerce are beginning to converge, B2B buyers' experiences as consumers will inform their professional purchasing expectations. The growing number of touchpoints afforded by omnichannel shopping and headless commerce in retail will inevitably trickle-down to B2B. This will ultimately make B2B buying as frictionless and intuitive as retail, offering outstanding CX with every interaction.
Don't miss out on giving your customers the experiences that they expect. Find out how we can transform your eCommerce solution to be future proof. Why not get in touch for a chat with one of our eCommerce specialists today?
Back
Subscribe to our newsletter for the latest industry news and tips.
Thanks for signing up!
You will receive a monthly digest of must-read insights and key resources to use and share.