insights | 29.01.2021
How to improve eCommerce Customer Experience
Know your customers
User experience
Customer engagement
eCommerce customer experience KPI
Final thought
What is eCommerce customer experience?
eCommerce customer experience (CX) is the practice of creating and refining positive interactions that your customers have with your brand and business-from customer acquisition to conversion, to loyalty and advocacy. Your customers' experiences at every touchpoint will define their overall attitude towards your brand and business, good, bad or indifferent.
Offering your customers intuitive, low friction shopping journeys and communicating with them in relevant, authentic ways helps to improve CX, increasing conversion rates, customer retention and improving customer lifetime value.
Know your customers
Understanding your customers and your wider audience will enable you to better respond to their needs and expectations, in terms of acquisition, engagement and ongoing relationship.
You probably already know quite a lot about your customers, such as demographics and purchase history. But there are other important aspects to consider about your customers. For example, individuals' tastes change over time, trends come and go, and consumer situations, micro and macro, can impact on their shopping behaviour.
This is especially true in some sectors: fashion, leisure and entertainment. And factors such as the economic situation, shifting values, and the Covid crisis all influence shopping preferences.
Keeping a finger on the pulse of your customers' attitudes and expectations will help improve overall CX.
Get customer feedback
Offering customers the opportunity to feedback via email, webstore and 3rd party product reviews, such as Google Reviews, enables them to share their experiences, to help you improve CX and as social proof for potential customers. Discovering and addressing issues and pain points around CX will enable you to streamline all aspects of your webstore, services and processes.
Surveys and questionnaires
Simply asking customers about themselves will offer insights into their attitudes and expectations. It's always a good idea to provide value for customers who share their information by offering a reward or incentive to participate—a small gift, exclusive offer, prize draw entry etc. And asking customers to rate their experiences will offer highly valuable insights.
But be careful not to get too personal or ask too many questions, and keep the questions relevant?
Using tools such as Mailchimp and Survey Monkey can help measure the performance of your feedback emails and surveys using analytics and metrics such as open rate, click-through-rate and bounce rate.
User experience
Sometimes confused with CX, user experience (UX) is an element of CX. UX is how consumers interact with your webstore, how easy it is to navigate, how easily they can find the products that they want, and how streamlined the whole shopping journey is, from landing page to checkout.
The enemy of outstanding UX is friction, the pain points on the path to purchase where consumers get lost, are tripped up or their time is wasted. Your webstore should be optimised to offer consumers fast, intuitive shopping journeys in as few clicks as possible. This means ensuring that your webstore pages are not cluttered and are well signposted to guide consumers along their shopping journeys.
Making products easier to find
It stands to reason that the more difficult it is for consumers to find products on your website the poorer their UX will be and the less likely they will be to convert.
When consumers know exactly what they want it's important to provide them with accurate search, smart filters to help find products faster, and access to previously purchased items. Reducing cognitive load by enabling consumers to quickly sort through product pages will improve their shopping experience.
Product affinity
Analysing what products your customers often buy together gives you an opportunity to make upsell/cross sell recommendations and bundle related items together. Product affinity suggests to consumers additional, relevant products associated with their browsing behaviour or what's in their cart.
If you use Amazon you will have seen product affinity at work with Amazon's Recommendation Engine—'frequently bought together', 'related items' and 'compare with similar items'. Consumers might not have thought about related products, such as accessories and consumables, and they might not be aware of affiliated products until they are shown them.
Offering consumers related products helps to streamline shopping journeys, increasing customer engagement and average order value.
Mobile friendly
With more consumers using their mobile phones more to shop than their computers, ensuring that your webstore is optimised for mobile is crucial. Shopping journeys often begin on mobile, so it's important that your webstore offers outstanding UX.
As omnichannel becomes more prevalent, shopping journeys are rarely linear, with consumers switching from mobile to computer, to brick-and-mortar and back to mobile (and so on) as they browse and research the product(s) that they want to buy.
Fast, seamless eCommerce experiences on any device in any location will significantly improve UX and help to increase overall CX.
57% of customers won't recommend a business with a poorly designed mobile webstore.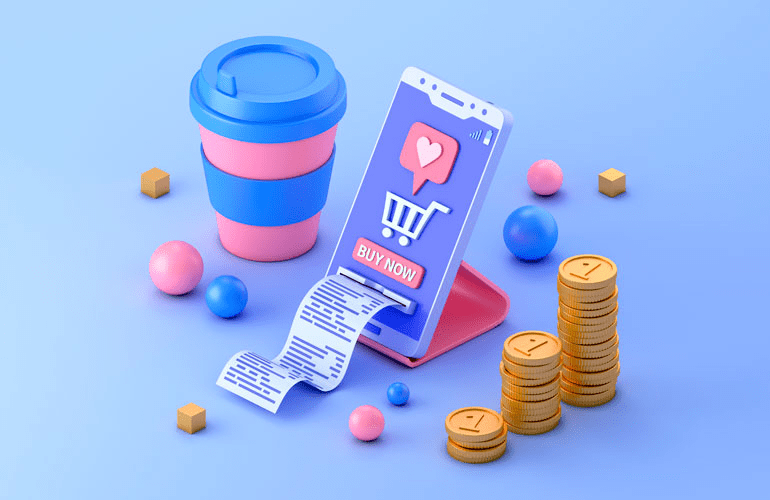 Optimised checkout
Checkout is where outstanding UX is most important. If your customers become frustrated with the checkout process, they will be more likely to abandon their transaction. And it doesn't take much for that to happen.
Addressing friction in common areas, such as having to re-enter personal or payment details, will streamline the checkout process. Long forms are not necessary at checkout, and it's not the place to gather customer data. In fact, a shorter guest checkout process can help lift conversions.
All that's needed to make the transaction is customer name, email address, postcode, door number and payment details. You can get to know your customers better later on, using targeted emails and marketing. The quicker and smoother checkout is the higher overall CX will be.
Shipping and returns
Once your customer has made their purchase their order must be fulfilled as fast and as transparently as possible. Customer expectations about shipping speed and cost are high.
It's important to be honest and upfront about delivery times, flagging up additional shipping time (due to out of stocks or Covid and lockdown issues) on product pages, rather than waiting until checkout, as this will increase cart abandonment rates.
For outstanding CX you should where possible offer customers free shipping. This might mean using a shipping cost threshold, where shipping is free only for orders above a certain value—this can help boost average order values too as customers often add an item to reach the free shipping threshold.
Not every eCommerce business is able to offer free next day delivery. But offering the option for longer, cheaper shipping, or more expensive next day delivery will improve CX by giving customers the choice.
Offering a no quibble, free return period for certain products will help give consumers more confidence to buy, especially in some sectors such as fashion, jewellery and gifts. The cost of managing free returns can be offset by factoring it into delivery cost or product cost.
A Barclaycard survey revealed that 33% of eCommerce businesses offer free returns but offset the  cost by charging for delivery, and 20% said they had increased the price of products  to cover returns costs.
Customer engagement
Social media
Monitoring what your audience thinks about their experiences with your products, brand and business on social media will enable you to better gauge CX—on social media people are more inclined to speak their minds and share their opinions.
This is great for positive CX, but not so great for bad CX. However, given the reach of social media, responding well to an unsatisfied customer and publicly resolving their issue can turn the situation from a lose into a win, as it demonstrates a commitment to outstanding customer service.
Being active in social media groups and on forums is an effective way to engage your audience. But remember, social media is less about sales and more about brand building, lead generation and nurturing customer relationships—the hard sell on social media is a turn off.
There are tools available, such as Tailwind, Hootsuite and Social Sprout, for social listening, to help you better understand customer and audience attitudes and opinions.
Customer support
Addressing and resolving customer queries and issues quickly and satisfactorily is a major component of outstanding CX.
Browsing consumers might have questions about a product, which can be answered either by email, chatbot or live chat—the faster the response, the better. Post purchase support for returns, technical and user issues are an idea opportunity to provide great CX.
Depending on your sector, it can be a good idea to send targeted emails to customers offering advice on how to get the best out of a recently purchased product, or by posting demo videos on social media.
Personalisation
Online shoppers expect a certain level of personalisation: addressing marketing emails to them by name, receiving relevant product information and special offers, and relevant news and content. The key with personalisation is 'relevance'. If your emails or social media messaging isn't relevant it will be of no value to your customer and add nothing to their CX.
This idea goes back to the beginning of this article. The idea of knowing your customers feeds into personalisation. Successful personalisation requires a well segmented and well-maintained customer database.
Creating content that's age appropriate in tone and design, that's relevant to browsing and purchase history, taking location into account, and myriad other possible segments will help to ensure that your post purchase and marketing communications are relevant to your customers.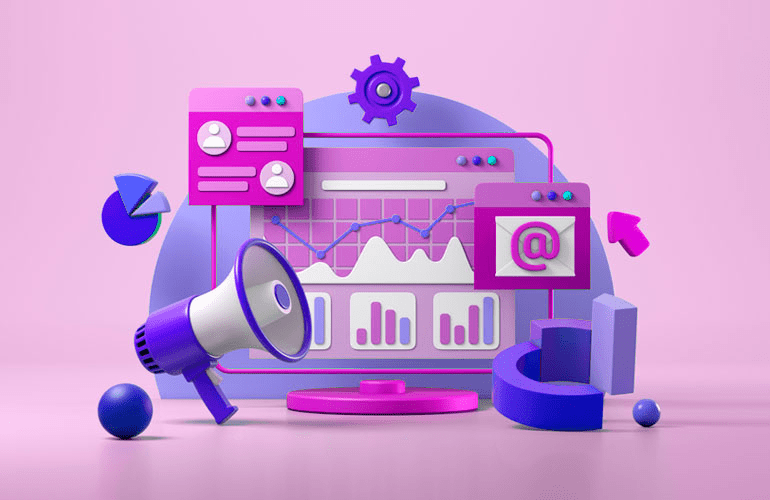 49% of customers  have made impulse purchases after receiving a more personalised experience.
eCommerce customer experience KPI
How do you know if you're getting CX right? Tracking customer feedback and reviews, and monitoring social media will help steer your CX efforts. But for more quantitative measurements, the answer is to use a toolbox of CX key performance indicators. Here are some common KPIs that will help measure the success of your CX. Remember, only use KPIs that are relevant and a good fit for your business goals.
Useful CX key performance indicators:
Net Promoter Score
NPS measures the loyalty of your customer. NPS scores are measured with a single question survey and reported with a number from -100 to +100. A higher score is desirable. Find out more.
Customer Effort Score
CES measures how much effort a customer has to exert to get an issue resolved, a request fulfilled, make a purchase, return an item, or a question answered. Find out more
Average order value
AOV tracks the average amount spent each time a customer makes a purchase. Using product affinity can help boost AOV for increased revenue. Find out more.
Customer Acquisition Cost
CAC is the cost of gaining new customers. It's the amount spent on marketing to create more sales, measuring the cost of converting a potential lead into a customer. The lower the better. Find out more.
Customer lifetime value
CLV measures how valuable a customer is, not just on purchase history, but across the whole customer relationship. Monitored over longer periods, CLV can help you understand customer habits and, used with CAC, which customers are most valuable. Find out more.
A Walker study revealed that 86% of customers will pay more for better CX.
Final thought
As more people shop online, and as the distinction between online shopping and brick-and-mortar shopping dissolves, consumers expect every element of their shopping journeys to be outstanding. That means every aspect of your operation, at every stage in that journey, should be tuned to deliver satisfying and unified CX.
Aligning your brand and business values with your audience, communicating with them in an authentic way, offering intuitive UX and fast, transparent customer support will help to ensure that CX remains high for long term business growth.
Does your eCommerce business offer customers consistently outstanding eCommerce customer experiences? If you would like to know more about how to improve CX, then get in touch today for a chat with one of our eCommerce experts.