Article topics
Why is social media engagement important?
Choosing the right platform
Building a unique style
Inspiring user generated content
Keeping track
Providing value
Final thought
How important is a well-planned and well executed eCommerce social media strategy? It's absolutely vital! If you are not giving your eCommerce social media strategy your full attention, then you need to read this article.
Social media is a vital element of eCommerce marketing, and with the rise of omnichannel it's becoming an integral part of consumer paths to purchase. This is down to the reach that social media affords, the volume of traffic on social platforms, and the growing desire of consumers to share their shopping experiences.
The social media 'holy grail' for eCommerce brands and businesses is consumer engagement. Engaged consumers are more likely to purchase, recommend your brand, products and services to friends and family, and also create user generated content (UGC), such as reviews and blog posts about their shopping experiences.
The more engaged your audience is, the more opportunities you will have to market to them, increasing your conversion rates, customer retention and lifetime value via lead generation, remarketing, enhanced customer service and high value content.
That's easy to say. Achieving, nurturing and measuring social media customer engagement isn't easy and requires a strategy that's well planned and well executed. This article will explore some solid tenets of social media strategy that all successful eCommerce brands and businesses follow.
Why is social media engagement important?
Consumers who are engaged with your brand or eCommerce business on social media react to the content that you post, such as likes, shares, follows, comments, reviews etc. Monitoring and gauging consumer engagement will help you understand who is engaging and with what content. Tracking engagement over time will enable you to see whether it's trending up or down, giving you insights into how engaged your audience is and where your social media strategy is working and where it might need a rethink. Although higher engagement is positive, it doesn't necessarily translate into sales. It's more of a 'top of the funnel' strategy to promote brand and product awareness, and to keep your brand and business at the forefront of consumers' minds. Having said that, consumers being more aware of your brand and products will ultimately lift sales. Remember, the active consumer uses social media to research products before they commit to purchase. With heightened awareness comes the opportunity to:
Generate new leads. Your social media strategy will help create interest in your brand and products. Posts with higher engagement are seen by more consumers, in your audience and beyond, increasing the likelihood of new leads.
Retargeting. Engaging with existing customers on social media is a great way to stay connected and offer value, such as reminders, offers and more personalised content.
Customer service and support. Use social media to target customer issues: product queries, delivery information, help with returns etc., quickly and directly with individual customers.
Customers spend 20-40% more with companies that they have social media engagement with.
Choosing the right platform
There are many social media platforms available. Each one appeals to a different audience. For the best opportunity to engage with consumers you must choose the platform or platforms that attract the type of people who are most likely to want your products or services.
The key to choosing the platform that best fits your brand and business is to understand who your customers are in the first place. Having a broad consumer profile will enable you to target your audience on their preferred platform. Who are your products and services aimed at? Female millennials, boomer professionals, generation Z gamers, male generation X guitar players? Your products or services might be that specialised or much broader.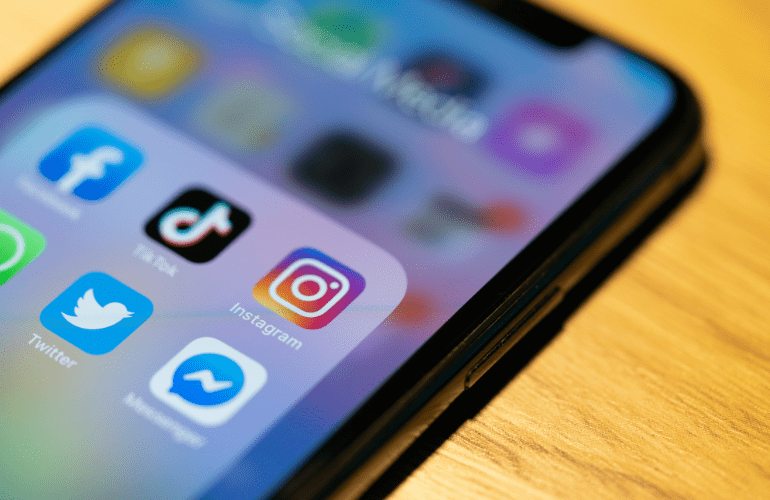 This is critical to understand as different groups use different social media platforms and each platform requires its own marketing strategy:
Facebook is the most popular platform, with over two billion users who differ across a broad range of attitudes, ages, interests, and other characteristics. It is suited to all types of eCommerce businesses because it appeals to a wide array of consumers.
Instagram is the largest image and video sharing platform. It's well suited to brands and businesses with younger audiences. Instagram is most popular with younger users: 67% of 18 to 29-year olds use the social media site.
TikTok is a platform used predominantly by Gen Z. Its very short video format offers the opportunity for more experimental content aimed at 16-24 year olds.
YouTube is the perfect shop window for your products and services. Short videos demoing your products or showing brand lifestyle content can easily be shared and stimulate conversation on social media. Over 70% of YouTube videos are viewed on mobile.
LinkedIn suits professionals and B2B engagement. LinkedIn users are generally higher earners. It enables you to brand-build with sector specific and thought leadership content. 79% of B2B marketers see LinkedIn as an effective source of lead generation.
Twitter communities are a great way to engage with consumers. There is a huge diversity in community interests, from culture and fashion to sport and local interest.
93% of Twitter community members are open to brands getting involved.
Building a Unique Style
Your brand style, or social media persona, is as important as your products or services. The design of your social content and the voice you use project your brand. It should be appropriate for your audience. But it must also be striking, to grab attention and stand out from competitors. Your social media persona should also encourage engagement by being highly personable and relevant.
Researching competitors' social media personas is a good place to start. Ensuring that you take a different tack will help your brand pop, to differentiate your brand and appeal more to your audience. An example might be, if your competitors mainly use dark colours in their designs, try going lighter. If their register is more formal and professional, try being more conversational. But be sure that whatever social media persona you choose, it fits your brand identity.
Everything you do on social media should be done using your social media persona. Being regular and consistent with content will over time help establish your brand identity, whether that's on Facebook posts, Instagram images and stories, YouTube demo and lifestyle videos or LinkedIn posts and articles.
Inspiring user-generated content
UGC can add another dimension to your social media content, and to help build brand equity. Encouraging your audience to create their own brand-related posts and content is a powerful form of social proof for engaging and influencing other consumers.
Studies show that 84% of consumers find photos and video UGC more influential than official company content. Consumers tend to trust existing customers, so you can expect to win over social followers by encouraging UGC.
Sharing positive customer reviews, case studies, related video and image content on social media strengthens brand credibility and helps inspire trust and loyalty, as well as working to increase customer acquisition, retention and lifetime value.
However, be mindful about how you use UGC. Don't simply create posts that shout about how great your brand or products are. Instead, you should show your audience how much other consumers love what you do. If you share a good review, mention something interesting about the reviewer, link to their content, and thank them. Remember, social media is a conversation.
Another great way to leverage UGC is by creating forums, chats and groups, where your audience can meet to discuss their experiences with your brand, and indeed anything connected with your sector. This enables you to gauge consumer opinion and get feedback about your products or services.
Keeping track
Your social media strategy should be reviewed regularly to understand what is and isn't working. Make your approach to social media flexible and dynamic, so that it can be optimised for fast changing trends and an ever-shifting media landscape. Trying new things out and taking calculated risks helps keep things fresh and engaging for your audience and other consumers.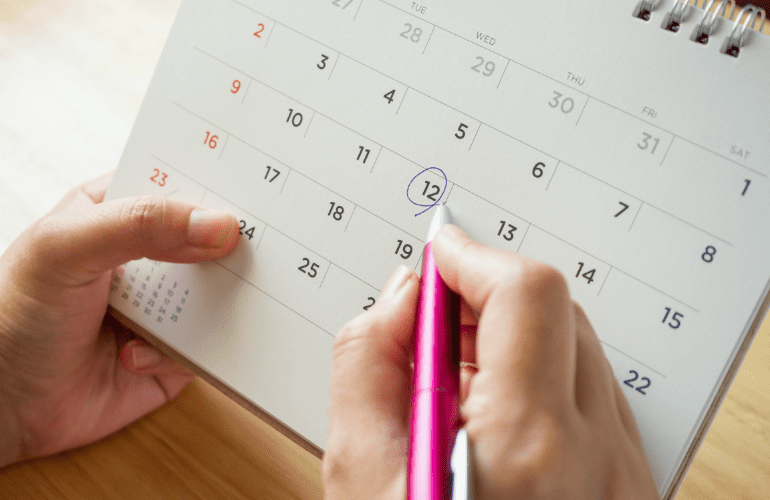 Measuring the results of your campaign against the goals set in your strategy is vital for getting the most out of your social media presence. You might discover that your followers grew by 15% in 3 months when your goal was 20%. In this case, you should analyse why: Measuring the results of your campaign against the goals set in your strategy is vital for getting the most out of your social media presence. You might discover that your followers grew by 15% in 3 months when your goal was 20%. In this case, you should analyse why:
Did you publish enough posts?
Did you publish too many posts?
Was the design and content appropriate for the platform?
Are you doing enough to cut through the noise?
Was your goal realistic?
Tracking your social media performance will enable you to hone your strategy for maximum engagement. Use social media metrics to dive deeper into how your strategy is performing.
Providing value
This is the bottom line with social media engagement: provide value. Making your social content relevant to your platform and your audience will mean that your posts, videos and articles are more interesting, and therefore more valuable. If your content is irrelevant, it will be ignored.
Final thought
A vast majority of consumers use some kind of social media. Its directness and viral potential offer the opportunity for brands and businesses to extend their reach, quickly and relatively cheaply, across the globe. Building authentic relationships with your audience relies on creating informed, relevant and transparent content, offered regularly and in a genuine, conversational voice.
Ensuring that you're using the appropriate platform, crafting your brand's social media persona, encouraging UGC, and keeping track of content performance will help you better engage with your audience, to strengthen customer relationships and build brand equity.
Is your social media plan embedded in your overall eCommerce marketing strategy? If you would like help or advice about eCommerce social media, then get in touch today for a chat with one of our eCommerce marketing experts.
Subscribe to our newsletter for the latest industry news and tips.
Thanks for signing up!
You will receive a monthly digest of must-read insights and key resources to use and share.