insights | 11.05.2021
Boost Online Sales with a Specialist eCommerce Agency
Article topics
Every brand and business wants to increase its revenue and profitability. That's a given. And there are many ways to achieve that goal. With eCommerce one of the most effective ways to boost online sales and achieve long term business success is with a well-planned and well executed digital marketing strategy.
Digital marketing is a set of marketing techniques and tools that enable eCommerce businesses to project their brand, products and services online, across multiple channels and devices, with the primary purpose of audience engagement to increase online sales.
This article will explore how tried and tested digital marketing methods stimulate audience engagement and increase lead generation.
Create Quality Content
Ensuring that your webstore content is unique and high quality will help to showcase your products and services and build brand awareness. Creating and sharing well-crafted blogs and quality image and video content works for better engaging your audience.
Offering consumers high value content gives them more reason to engage with your brand, products and services. This includes product reviews, product guides, FAQs and related content such as associated lifestyle or interests, depending on your products and sector.
For example, an online health food business would benefit from content not only about its products directly, but also by embracing a wider healthy living philosophy and an aspirational lifestyle.
Likewise, an eCommerce music retailer could see more consumer engagement by embedding product review videos on product pages, and by linking to content about using its products, such as demonstrations and tutorials.
Partnering with a specialist eCommerce agency will ensure that your written, image and video content is authentic and high quality, created specifically to showcase your products and project your brand.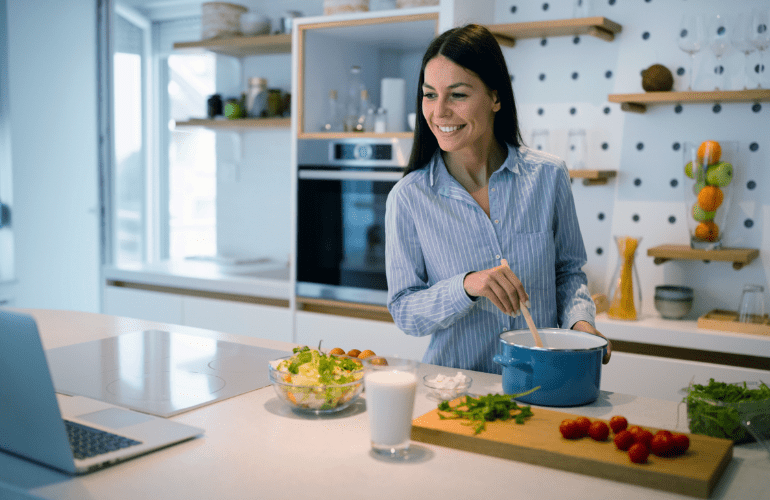 Use Retargeting Ads
People who have visited your webstore and partially completed a purchase have demonstrated their interest in the particular product(s) that they viewed or even added to their cart. But something happened along the path to purchase that caused them to click away from your webstore.
It could be that a consumer didn't like the price of a product. Or maybe they were shopping around. Or perhaps they got to the checkout and suffered price shock when they saw the shipping cost or cart total.
Whatever the reason might be, the fact that they were active and engaged in your webstore means that they are more likely to make a purchase if given a second opportunity. That's where retargeting comes in.
A specialist eCommerce agency can create and implement retargeting campaigns using AI to analyse browsing behaviour. That data is then used to tailor targeted ads across channels to those consumers who showed interest but did not buy. This will remind them about the product(s) that they engaged with, nudging them back to your webstore to complete their purchase.
Creating a sense of urgency in retargeted ads, such as 'last minute' deals and flash sales, can help persuade consumers to buy. For those consumers who got as far as putting items in their cart, your retargeted ads could focus on cart recovery by reminding them what items are still in the cart and asking them if they're 'ready to check out'.
On average, 88% of shopping carts are abandoned
Personalise Emails
As with retargeting ads, sending personalised emails to existing customers who have shown buying intent can be all it takes to lead to an online sale. But email direct marketing (EDM) can go further than retargeting. Because the people that you're targeting with email marketing are existing customers, you will likely already have data about their browsing and shopping habits.
With a specialist eCommerce agency, you will be able to leverage that customer information to create personalised emails based on purchase history, demographics and location.
For example, customers who bought a specific product or service might be interested in related items, such as accessories and consumables. Or they may have bought products that run out and need replacing regularly, such as pet food, stationary items or art supplies, the list goes on.
It's possible to predict the average time that these products will run out and need to be replaced. Creating automated EDMs that offer customers these types of items at just the right moment will help capture repeat online sales.
Using customer demographics to personalise EDMs can also help to improve conversion rate and increase online sales. Knowing a customer's age, sex, birthday, occupation, hobbies, etc. can provide an opportunity to engage.
Similarly, if you know a customer's location, especially internationally, local knowledge about seasons, local holidays and cultural preferences can enable greater personalisation.
All of these situations give you the opportunity to offer personalised discounts and special offers. These can be fairly generic or tailored to specific groups of high value customers who spend a lot of money with you.
Well-crafted and strategically automated personalised emails will help to build stronger customer relationships for greater customer retention and lifetime value.
The golden rule with personalised EDM is that it must be valuable to your target audience and send the right message. If an email isn't valuable it will not only be more likely to be deleted, but potential customers could also become annoyed at receiving emails from you, damaging brand equity and jeopardising future sales—if an EDM doesn't offer value to a customer, it might as well be spam.
49% of consumers prefer to receive promotional emails from retail brands they like on a weekly basis.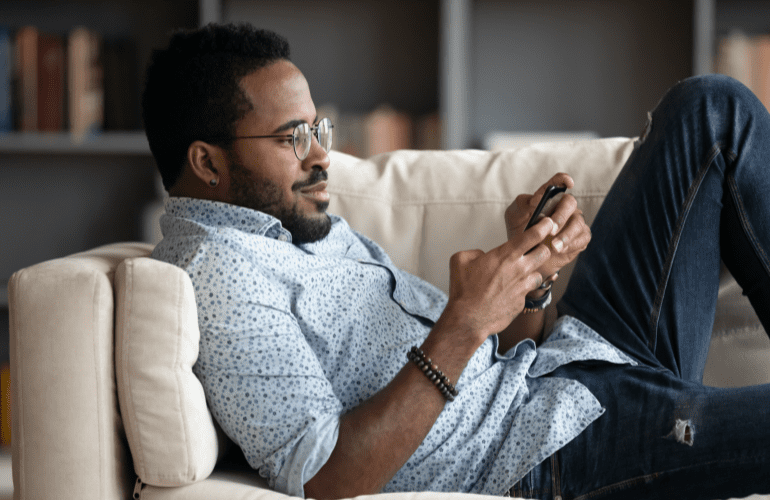 Embrace Social Media Marketing
A well planned and executed social media marketing strategy will extend your business reach, build brand equity and crucially help increase online sales. But managing social media marketing can be tricky, which is why partnering with a specialist eCommerce agency makes business sense.
Consumers who engage with your brand and business via social media can not only share your content, they can also create their own content, commenting, reviewing and having conversations about your brand, products and services. Monitoring and analysing consumer engagement on social media will help you understand what is working and what's not. Tracking engagement over time will give you a clearer picture of your audience's attitudes towards your brand and products, which in turn will enable your business to evolve to better reflect their needs and desires, keeping your brand at the forefront of your audience's mind, generating social media buzz about a product or your brand.
Often consumers will turn to social media as one of the methods to do research about a product or a company to help make a buying decision. With amplified awareness of your brand and products that social media marketing can offer comes the opportunity to:
Generate new leads. Your social media strategy will help create interest in your brand and products. Posts with higher engagement are seen by more consumers, in your audience and beyond, increasing the likelihood of new leads
Retargeting. Engaging with existing customers on social media is a great way to stay connected and offer value, such as reminders, offers and more personalised content
Customer service and support. Use social media to target customer issues: product queries, delivery information, help with returns etc., quickly and directly with individual customers, raising overall customer experience (CX)
Build authentic customer connections. Social media marketing is about nurturing customer relationships, not the 'hard sell'
Social media listening and tracking tools help eCommerce agencies measure and manage social media engagement and activity. These analytics tools include, amongst others: Hootsuite, BuzzSumo and Tailwind.
57% of consumers will follow a brand to learn about new products or services, while 47% will follow to stay up to date on company news.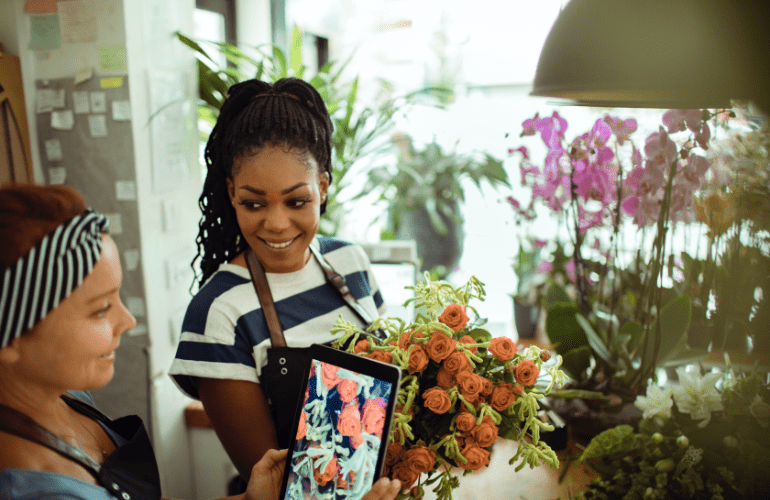 Strong SEO & PPC Strategy
One of the most important ways to help increase eCommerce sales is to optimise your webstore to rank higher in organic searches (SEO), and to implement a pay-per-click (PPC) search engine marketing strategy to help drive consumers to your webstore and landing pages.
A strong SEO strategy, including on-page, off-page and technical SEO elements will make your webstore and landing pages more findable in search engine results pages (SERP). The higher up the page you are, the more likely your webstore will be to get clicks. SEO is a longer-term, more complex strategy that if done well will yield consistent results over time.
For quicker, more targeted results, PPC is the practice of paying for your webstore or landing pages to appear at the top of SERP. The benefits of PPC campaigns are:
Develop brand awareness. PPC can increase penetration and lead generation
Faster results. PPC offers quicker results for more agile campaigns
Better targeted. PPC ads can be targeted and more product specific
Budget management. It's more straightforward to calculate ROI with PPC
Both SEO and PPC help to drive consumers to your webstore. Higher traffic volumes offer your business the opportunity to convert more consumers into customers, helping to increase sales.
For SEO and PPC planning and implementation success, partner with a specialist eCommerce agency and take advantage of powerful SEO and PPC tools, such as: Google Ads, SEMRush, Moz Pro and Yoast.
Final Thought
As we've seen, eCommerce marketing is a broad field that requires expert knowledge in several key areas. Partnering with an experienced eCommerce agency that's experienced in all aspects of digital marketing will help to ensure that consumers are finding your products, that your webstore is engaging, that you are building a stronger brand and nurturing customer relationships.
To find out more about digital marketing for eCommerce success, get in touch today and talk with one of our eCommerce marketing specialists.