insights | 02.12.2020
Who is your target audience?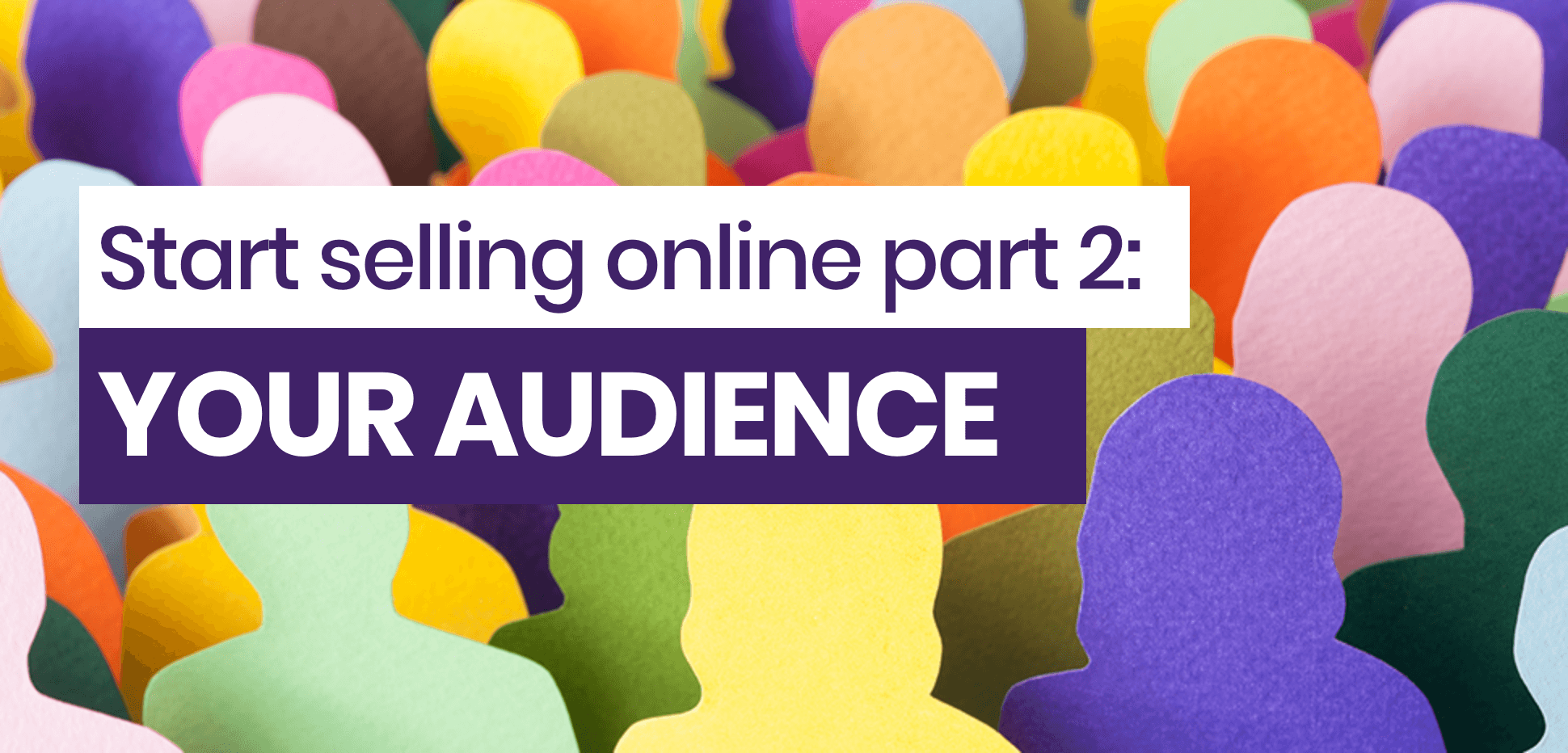 Article topics
What is market research?
Why is market research important?
Analysing your sector
Identifying your target audience
Surveys
Engaging content
Social media monitoring
Competitor research
Customer reviews
Final thought
One of the key components of selling online is to understand who you are selling to. Who will your brand and products appeal to? Where will you find those consumers and how can you best engage with them? These questions are the starting point for conducting vital market research and creating a brand that your audience will want to engage with.
What is market research?
Simply put, market research is the information you gather about consumer needs and preferences. But there's much more to it than that. Market research gives you both a qualitative and quantitative understanding of why your ideal customers would want to buy your products. It combines gathering information about potential customers with applying the knowledge and experience that you already have about them and your sector.
Why is market research important?
The purpose of market research is to identify your audience, to validate your instincts about them and the value of your product(s). You might find that your gut is telling you one thing, but the data is telling you something different. You must synthesize what you already know and your research information to accurately identify your audience.
There are two types of research, and tools available to help make the research process faster and more efficient:
Primary research is information that you collect yourself. You control the method of collection as well as the data collected
Secondary research is information that you collect from existing sources. You can analyse the data in any way you want, but the information is also available to other businesses, including your competitors
Tools are applications that you use to gather, organise and analyse data through primary or secondary research
Analysing your sector
A great place to begin your research for a solid foundation is to analyse market research reports for your sector. These reports should offer insights into sector demographics, growth rate, size, trends etc. There are plenty of data-backed reports available to download too. It can take quite a lot of time to sift the data to discover useful information, but it's definitely worth the effort.
Here are some of the major sources of reliable secondary research:
Nielsen is a leading information service, providing insights and data about consumer behaviour
MarketResearch is a leading provider of reports and industry analysis on products, markets, companies, industries, and countries worldwide
NPD Group is an industry analysis and advisory service helping retailers identify market trends to make smarter business decisions
You may of course already have much of this information from previous experience in your sector and with your products. But as already mentioned, it's still important to test your knowledge to make sure it can be backed by solid data.
Identifying your target audience
Once you have a solid understanding of your sector, it's time to gain a deeper understanding of your audience. But the problem that many new eCommerce businesses face is a lack of active customer database or social media following. Without these, who are you going to survey?
Surveys
This is where social media comes into its own. By simply asking people who you think might be interested in your product about themselves, you can build up a picture of your target audience and see if it chimes with your experience and instinct. Use relevant online forums, Facebook Groups, other social media channels and people in your own network to survey.
There are also tools you can use to conduct consumer surveys, such as Google Surveys, which also allows you to target specific audience segments to get deeper insights. Your surveys should ask questions about: age, location, favourite brands, lifestyle, values and attitudes. The more you can find out, the better.
Sharing branded content on social media before you begin selling will help create demand before webstore launch.
Use social media groups and forums for related activities and products too. For example, if your business is selling skateboards and accessories you might also target consumers who like board clothing brands, and fan groups of bands associated with boarding subculture, extending your audience reach.
Engaging content
Start sharing content before you start sharing your social media posts. You need to make sure your audience finds something valuable when they land on your Facebook page or Instagram account. Post content that ties into your brand and products without directly promoting your business.
For content to be engaging it must project authenticity and reflect the attitudes and values of your target audience.
If you don't have the resources to create your own content, find other articles from bloggers or experts in your sector and share their content. Just make sure you're putting out information that's highly relevant and valuable to your potential audience so you can engage with them once they find you.
The people who aren't following you yet aren't seeing your content, so how do you show them value and get them to discover you? By start a conversations: asking questions, posting regularly, always responding to comments and joining other conversations. By engaging with your audience you will not only be promoting your brand and products, but also, vitally, learning about your target audience.
Offering your audience a newsletter signup or brand updates is a great way to capture email addresses for marketing later.
Social media monitoring
There are many forums and online communities specifically setup for consumers to share interests: Facebook Groups, Twitter Chats, LinkedIn Groups etc. These can provide valuable insights about your products, sector, consumer preferences and expectations. Social media can help familiarise you with how your audience like to communicate, in terms of style, language register, trends and other useful idiosyncrasies.
Remember, social media monitoring is not a controlled environment, with over 500 million tweets posted every day, this means constant exposure to organic opinions, data from a specific time period and conversations amongst users in real-time. Analysing this amount of information can be daunting; using a social listening tool can be a big help in finding useable information: Agorapulse or Keyhole. If you already have some traction with your social media brand building then these tools can make tracking consumer reactions much more efficient, they can also schedule your social media content.
Competitor research
Social media is a great way of conducting competitor research, a vital part of starting up an online business. Knowing who your competitors are and understanding their audience will inform your own early-stage business decisions.
Learning from competitors' strengths and capitalising on their weaknesses will help you to create an attractive alternative for their customers.
Looking at comments that people are making on social media about your competitors can offer insights into what consumers like and don't like about their brand and products. This will enable you to leverage those likes and dislikes to make your brand and products more appealing. For example, if you discover that some consumers are not 100% happy with their customer experience (CX), you could focus some of your marketing messages on why your brand offers outstanding CX.
Similarly, if a group of your competitor's customers love a particular product, then you could make sure that you offer a similar type of product. And if consumers can get a comparable product with better CX, then your business takes the advantage.
Customer reviews
Reviews on social media, especially YouTube videos, or dedicated sites such as Google Reviews, offer insights into what your target audience likes and doesn't like; what their expectations are regarding product quality, product functionality, shopping experiences, CX, delivery and returns policy etc.
Final thought
Finding out who your audience is should begin as soon as you have your business idea, and certainly before your eCommerce business launches. Surveys are a really useful way of gauging your audience's identity. Getting your brand out on social media early is really important too, to create a buzz and to ensure that your brand has some traction at launch.
Are you considering starting an online business? If you would like to know more about getting started then get in touch today for a chat with one of our eCommerce experts.