insights | 23.09.2020
Which type of eCommerce platform should I choose?
Article topics
Platform types
Costs
Additional considerations
Final thought
Choosing the right type of eCommerce platform for small and medium sized businesses is a huge decision. This article compares SaaS and open source solutions and offers advice on what to consider before you take the plunge.
Choosing the right type of eCommerce platform is an important business decision. There are many things to consider, each of which could have a long-lasting impact on business performance, for good or bad. Building an eCommerce solution is as complex as setting up a new brick-and-mortar store or a new production facility. A firm strategy is required, along with detailed planning for each stage of the development timeline.
The right type of eCommerce platform will help to ensure that your new eCommerce solution hits the ground running, enabling your business to take full advantage of the automation and global reach that eCommerce affords. Getting it wrong can cause problems that emerge later, potentially impacting bottom line growth, running costs and customer engagement.
Remember, in addition to your webstore, your eCommerce platform could be running your brick-and-mortar store, managing inventory, warehouse, dispatch and returns processes, as well as taking care of lead generation, CMS, SEO, marketing, reporting and analytics.
Platform types
The type of eCommerce platform that best fit your business depends on many things: your sector, business goals, your products or services, whether you're B2C or B2B (or both), the list goes on. The key is to know what you want to achieve and to partner with an eCommerce development agency that is a good fit for your business and will be able to effectively evaluate your needs.
Let's take a look at two common types of eCommerce platform and what each one has to offer:
Software as a Service (SaaS)
For independent, smaller and some medium sized retailers a 'ready-made' approach is often the right path to take. This means that you would pay a monthly fee for your eCommerce solution, to be built using theme templates and plugin modules for your webstore features: from product listings to shopping cart and payment gateways, to order fulfilment and analytics.
Going the SaaS package route gives businesses faster development times, trustworthy and robust plugin architecture that's mobile ready, with analytics, SEO and marketing, and many of the features that you might expect from more complex and expensive eCommerce platform types.
Packaged SaaS eCommerce solutions enable you to build your webstore with relatively little technical expertise, as all the elements required to build your webstore are 'off the shelf' and then customised for your specific business needs. Ignite eCommerce and Shopify are good examples of SaaS eCommerce solutions that offer a variety price plans.
The advantages are that businesses can have a powerful, lower cost eCommerce solution up and running quickly, without having to worry about hosting and maintenance. They are relatively straightforward to develop with some customisation capability. The disadvantages are that SaaS solutions are less well suited to larger, enterprise level businesses, with some frontend design restrictions, and you would not have access to code or the platform server.
Opensource
For medium and enterprise level businesses, the main USP with an open source type of platform is customisation. As the name suggests, open source means that your development partner has access to the platform's source code. This enables unlimited customisation and scalability, tailoring your eCommerce solution to your specific business requirements.
If you need functionality that is not available as a plugin module, a bespoke solution can be written. This can be valuable when it comes to optimising user experience (UX). For example, after split testing you might want to tweak an element of shopping cart functionality to reduce friction, and then implement a fix to help lift conversion rates.
Open source eCommerce solutions are usually third party hosted, which means that your servers are managed by your development partner and are either on-site with your developer or in the cloud using services such as AWS, which offers greater webstore stability and security.
An open source solution costs more to run and maintain than SaaS because of initial development, regular updates and ongoing maintenance, plus additional features and scalability you would expect as your eCommerce business develops and grows. Examples of open source platform types are Magento OS and WooCommerce.
Costs
The costs associated with building a new eCommerce solution should be carefully considered and budgeted for in your build and implementation strategy.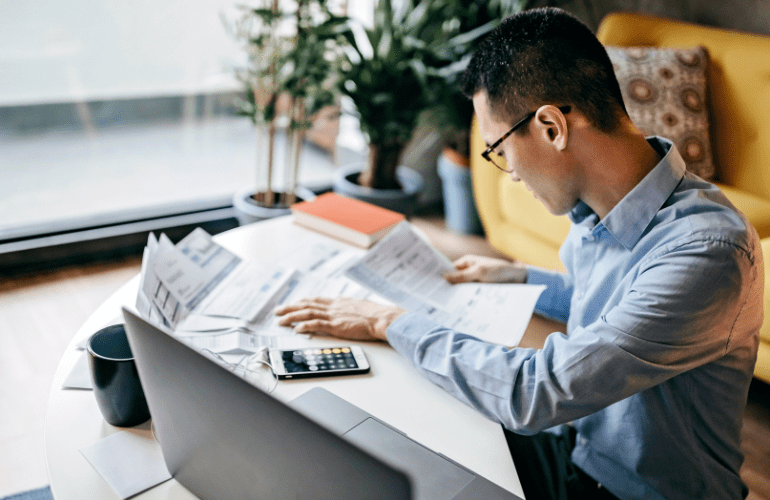 Maintenance
Maintenance costs for an SaaS eCommerce platform are generally included with your monthly fee and will be carried out by your development partner. This will include regular, ongoing maintenance to ensure that your webstore is running at optimal performance, and that security updates are implemented to safeguard against attack, secure purchase transactions and protect valuable customer data.
If you decide on an open source platform, the above maintenance may be charged to you by your developer as they carry out the work. Or you might have an arrangement with your developer to pay an ongoing maintenance fee to cover routine maintenance and updates. Either way, with an open source solution maintenance costs need to be budgeted for in addition to your initial development and implementation costs.
Features
With an SaaS solution many features will be included in your monthly fee. Which features exactly will vary between developers and the package levels that they offer. For example, there might be three levels to choose from, from basic to advanced, each one giving you more features, such as number of staff admins, number of payment methods, level of reporting and analytics, SEO and digital marketing capabilities, UX optimisation, the list goes on. For additional features you would either have to upgrade your package or add individual features, increasing your monthly fee accordingly.
With an open source solution, you would simply buy new features with a one-off payment as you need them. The cost will vary depending what the feature is and the complexity of integrating it with your existing eCommerce solution.
Optimisation
One of the most important jobs of a successful webstore is to offer consumers outstanding UX. That means creating shopping journeys that are intuitive and super-low friction. With an SaaS solution your webstore will likely be optimised for good UX from the outset. Your developer will be using tried and tested designs that generically convert well, so you don't have to worry about carrying out split testing, user testing or other optimisation techniques.
The opposite is often true for open source solutions. Because they are specifically designed and developed for your unique business requirements, there will inevitably be points in shopping journeys where friction occurs. This needs to be identified and eliminated to optimise conversion rates and maximise revenue.
Common methods for optimising UX include: 'heat maps', which show the parts of a page that are clicked most, and 'live user session recordings', where individual user browsing behaviour is analysed for pain points, such as poorly performing calls to action or unintuitive signposting, in particular looking at cart abandonment rates and checkout flow.
Additional considerations
Choosing the right developer
When choosing a development partner it's important to do some research. You should look at who their existing clients are and who they have worked with in the past. Look for client feedback on review websites such as Google Reviews to find out about what experiences people have had working with them. Are there any past or present clients who are in the same sector or business as you? It can be helpful if your developer already has experience with what you do.
For an open source solution it's vital to understand how your project will be managed, what the developer's process is, do they implement a comprehensive discovery phase to find out what you actually need. They should be platform agnostic too, meaning that they are not affiliated with a particular eCommerce platform—they will naturally have preferred platforms, but it's important that there is no vested interest.
Transparency is really important too. You need a development partner who you can trust and form a long-term relationship with. Good indicators of poor transparency include discovering hidden costs, vague timelines and explanations of required work, and lacklustre technical support.
Ongoing support
Things will occasionally go wrong and you will need support from your developer. If you have an SaaS eCommerce solution, then your support will be built into your package. This might include technical support over the phone or by ticket system. Your developer might offer training resources as part of your package or as an optional extra—these can be valuable, as it enables you to designate staff members to learn more about how to manage and get the best out of your webstore, rather than relying solely on your developer.
With an open source solution ongoing support is vital to keep your webstore running smoothly. Your developer might offer a variety of support packages, including the above mentioned, with additional 24/7 support, bug fixing, additional scalability at peak traffic times, security management and proactive support. For SaaS and open source eCommerce solutions it's vital to understand what support you can expect and what additional support might be available.
Mobile ready
Mobile shopping is on the rise, so regardless of which eCommerce platform you choose it must be mobile ready. Given the smaller screen sizes of mobile devices, and the touchscreen interface, the mobile shopping experience is quite different to shopping using a desktop or laptop computer.
There are a number of ways that your webstore can be made mobile ready, from being a responsive webstore that renders well on mobile, to progressive web application (PWA) to native apps that are designed specifically for mobile, using a mobile first approach for omnichannel shopping experiences.
Final thought
Whichever eCommerce platform you choose, ensuring that it's the right fit for your brand and business before you invest is crucial. If you are new to trading online and are a smaller business, an SaaS package solution will likely be the most appropriate option. In a Covid eCommerce world it's more important than ever to be able to trade online.
If you currently have an SaaS solution and want more control and the ability to grow and develop your business, then open source is the way to go. Ultimately choosing the right eCommerce platform is down to you; it depends on your business needs and goals. The key is to clearly define and understand those needs and goals and to choose a platform and development partner that fits best with your business requirements.
Are you ready to begin trading online? Are you considering upgrading your webstore? Then get in touch today for a chat with one of our eCommerce experts.