insights | 04.09.2020
Magento SEO: Top 10 Essential Tips for Success
Whether you've already got your site up and running with Magento, or you're considering a switch, you know you're in great company with this platform. Indeed, more than 250,000 merchants worldwide trust in this eCommerce platform. It's a quickly evolving, open-source platform and is perfectly poised to help SMBs to grow and shine above the competition in an incredibly competitive marketplace.
As an industry-leading solution, Magento has a number of attractive properties making it perfect for any SMB. Magento is flexible, robust, powerful, customisable, ready to scale and SEO ready, it's also secure, and can seamlessly integrate all your eCommerce logistics.
In order to stand out from the crowd and to elevate success, you'll need to step away from free platforms offering very little flexibility and limited ways of defining what makes your brand different to others. This is where Magento comes in. You will have the flexibility to use these features in ways to best project your small to medium business.
For you, small margins will help to increase website users, revenue and conversions and that's why harnessing every facet of Magento to work in your favour could be key. Working with this platform is not only a developer's dream, but the SEO capabilities of Magento are also incredibly exciting for your business – and that's what we want to focus on in this article. Here, we're going to discuss our top 10 essential tips for Magento SEO success.
Article topics
Homepage optimisation
Edit default descriptions
Enhance imagery
Don't neglect title tags or headers
Audit for duplicate content
Use no-follow
Optimise URLs
Increase speeds
Organise your sitemap
Improve your Robots.txt file
Final thought.
01 Homepage optimisation
Your homepage is the flagship of your website and needs to have purpose and be clear. However, many brands often trip up by leaving the 'home' default as the homepage title.
It's easy to miss, but a small tweak that can help you stand out. Put yourself in the shoes of a potential customer – when they open up their browser and make a web search, they're going to find pages that match up with what they're looking for. Therefore, if your homepage title is compatible with their search, they'll visit your site.
With Magento you can optimise up to 60 characters with your eCommerce store name and include a keyword. That way you'll have made a simple SEO fix that could prove significant.
02 Edit default descriptions
This is exactly the same situation as optimising your homepage title – every page created in Magento has a default description, it's up to you to optimise it to something unique.
03 Enhance imagery
As a business you'll understand the importance of your products more than anyone – and this Magento SEO tip can get your much-loved products seen so customers can also appreciate their quality. Unfortunately a search engine can't read images themselves, no matter how high the quality is, so optimising your product imagery can heighten their rankings.
Alt-tags are the most important element here, so ensure every product image you have has a descriptive alt-tag. Don't try and stuff keywords in and keep it concise – you're just explaining what the image is to a search engine so you can be very matter of fact here. Also take a look at the file names of your imagery. If it's an incoherent string of letters and numbers, we'd advise changing it to something informative and relevant to the content of the image.
04 Don't neglect title tags or headers
As we've already established, Magento automates a lot of elements of your website for you, including title tags, but our developers and SEO experts would always advise you to edit these to make them distinctive. The simplest way of doing this is to create product groups with prewritten tags.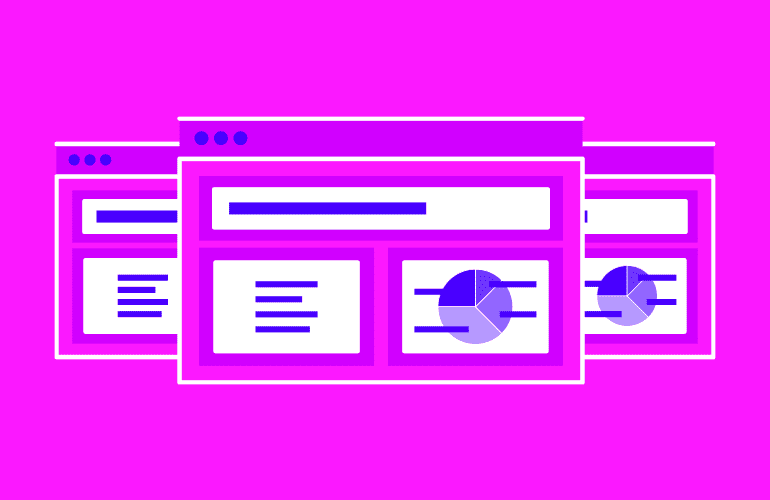 05 Audit for duplicate content
It's time to remove anything on your site that's duplicated. This can really hold you back with search engines and in some instances might mean you receive a penalty.
All of your products will need to have unique names and descriptions – for anything that is required by necessity to be a copy, you'll need a canonical tag in order to keep out of Google's bad books.
06 Use no-follow
While you know all the important pages you want indexing to ensure your information and products are seen by search engines and potential customers, there are some that you don't want to be indexed.
Shopping cart, admin page, checkout and account pages are some examples of these that don't need to be indexed, and in fact, are better not to be. For this to happen, you'll need to add nofollow links to these pages in Magento.
07 Optimise URLs
All your site URLs should be optimised, but especially those of your product pages. They need to be search friendly, so they should be short and punchy with a keyword, but avoid keyword stuffing. Just like those alt-tags we mentioned above. Shorter URLs do tend to rank better than longer ones and it's these small margins that can make a big difference to your website and page performance.
Magento advises only using top-level URLs for your product pages and not using the category in the URL path.
08 Increase speeds
It goes without saying that ensuring your website is fast and your pages load quickly is imperative for user experience. With slow-to-load pages, your bounce rate numbers will be through the roof and this is a factor that can negatively impact your SEO rankings.
There are several ways to help your Magento store operate faster, from enabling cache to switching on Production Mode and auditing extensions. To help you learn more and optimise your speeds, we've recently put together a whole article on how to speed up your Magento store.
09 Organise your sitemap
Your sitemap is a key signifier of page importance and the priorities of your Magento eCommerce website, so getting it in order is a big SEO consideration. A well organised XML sitemap provides search engines with a quick and clear roadmap of all your website's important pages.
A big consideration when setting up your sitemap is to order your pages and content in terms of priority, ensuring the most valuable come first. Do this not just for your products, but also for CMS pages and categories.
10 Improve your Robots.txt file
In order for search engines to know which of your website pages to crawl, you need a Robots.txt file. This simple tip using Magento could make a huge difference when it comes to your SEO efforts and ultimately to your conversions and revenue.
All you need to discover your Robots.txt file is add your site URL to a browser window and add /robots.txt afterwards.
Final thought
We hope these essential Magento SEO tips help you on the path to success. Your eCommerce business has the potential to thrive with the implementation of these tricks. Once you conduct a full audit of your site pages and processes, you'll be able to create a robust SEO strategy for eCommerce success.
Feeling daunted by the prospect of taking on an SEO project as part of your digital marketing efforts? As well as being experts in design and development, at Xigen, we have a team of search engine optimisation specialists on hand, dedicated to increasing your online visibility. So whether you want to migrate or replatform your eCommerce site to Magento, or optimise your current Magento site with these tips, contact us and we can work together to skyrocket your rankings and revenue.