insights | 13.02.2020
How to get eCommerce customer experience right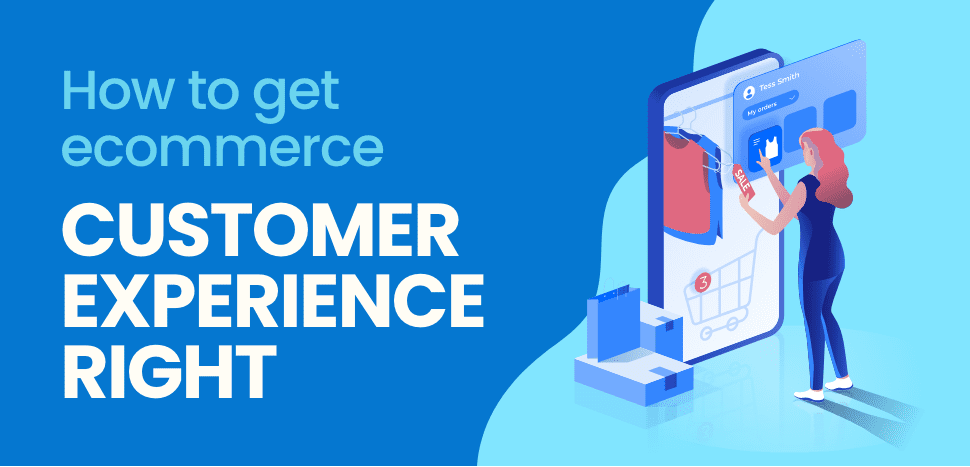 Article topics
What exactly is customer experience?
What makes good eCommerce CX?
Mobile first
Personalisation
Social media
Delivery & Returns
Omnichannel
Outstanding CX baked in
Hear your customers
Conclusion
What exactly is customer experience?
Customer experience (CX) is the culmination of experiences consumers have with every touchpoint and interaction they have with your eCommerce business and brand. CX begins the moment consumers start interacting with your brand and it runs through every moment, from engagement and conversion to retention and ultimately to advocacy.
Giving consumers excellent CX is of course not a new concept. Long before the rise of internet shopping, retailers optimised CX instore, drawing shoppers around isles, offering deals, upsell items and reducing friction at checkout.
If consumers have positive experiences on your eCommerce website and interacting with your customer service team or AI, they will be more likely to shop with you again. And eCommerce CX done really well will differentiate your business from competitors, giving your brand a reputation for quality and reliability. Providing consistently outstanding CX positively impacts sales and profitability, increasing customer satisfaction and retention, with greater opportunity for upsell and cross sell.
The experiences that consumers have navigating your eCommerce website is called user experience (UX) and is an important part of overall CX, but should not be confused with it. For positive CX the bigger picture is more important, how the different elements of your business join up and the consistency of experience that affords.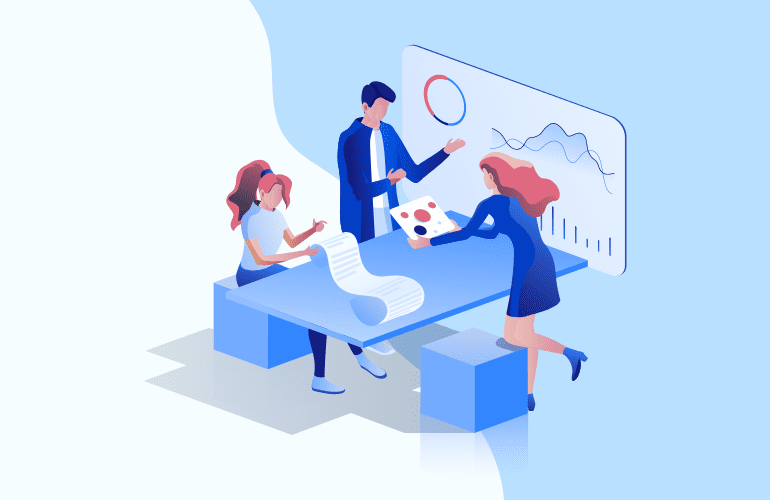 What makes good eCommerce CX?
CX begins the moment a consumer interacts with your brand. Whether that's through a web search, advert or other marketing means—initial contact is the first of many moments of truth. From the first click, and all the way through to post sale nurturing, consumers will judge their experiences.
As well as ensuring that you have a high performance eCommerce website, that's fast, robust, secure and is optimised for conversion, there are some important things to consider that should inform all aspects of your eCommerce business.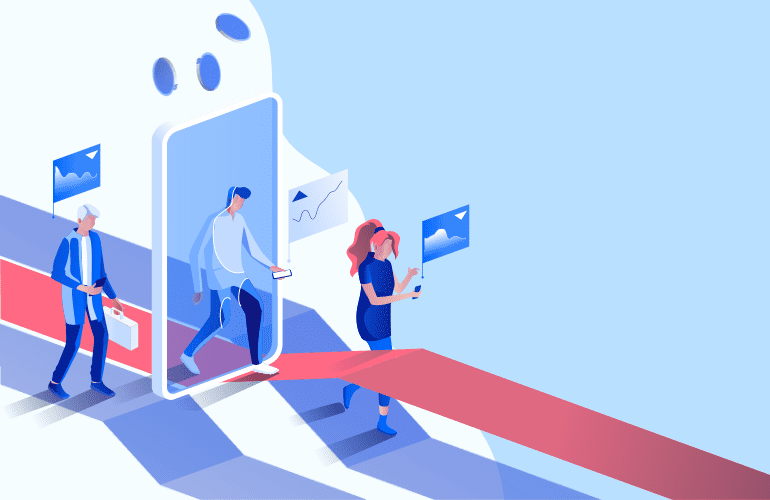 Mobile First
Optimising your eCommerce website for mobile is vital for good CX. This means ensuring that consumers can easily interact with your website on phone and tablet, with images, video and user interface (UI) elements optimised for smaller touch screens.
With over half of eCommerce transactions happening on mobile devices, and that set to rise, eCommerce businesses are beginning to employ a 'mobile first' strategy—designing and developing eCommerce websites specifically for mobile and then 'optimising' them for desktop rather than the other way around. Empowering consumers to engage with your brand how and when they choose is key to positive CX.
The expectations between age groups is marked. Research shows that, compared to Gen X, Gen Z is 7% more likely to be put off using an eCommerce store that performs poorly on mobile. And that figure is set to grow too. Seamless experiences between devices helps maintain consumer engagement and improves CX.
Personalisation
Offering consumers personalised experiences will help improve CX. Whether it's shopping personalisation, electronic direct marketing (EDM) personalisation or creating personal landing pages, differentiating customers helps them feel valued. Giving consumers more personalised experiences through the eCommerce conversion funnel lifts engagement and improves conversion rates.
Personalisation is more than just using a customer's name in an email. It's a way of creating customised experiences for individual users. Rather than offering a generic experience, personalisation presents users with unique, relevant content tuned to their needs, tastes and desires.
Personalised homepages, targeted marketing emails and banners show users content, products and tailored special offers that are relevant, making them more likely to find something of interest, more likely to engage and click, and more likely to buy.
Social media
Excellent CX should be consistent across channels. This is especially true with social media. The line between social media and traditional methods of customer service is blurring. Consumers don't see your business as being siloed into discrete departments—why should they? They want to interact with your business in a way that suits them, and often that's on social media.
Giving consumers the opportunity to converse with your customer service agents on social media will increase positive CX. Think of social media as service channels. If customers can quickly and conveniently get a response to a query or resolution to an issue, they will be delighted.
Social media gives consumers the opportunity to express how they feel about their experiences with your brand and business, which can be great for positive social proof, but it can also have a detrimental impact if your CX falls short. This level of transparency is vital to win loyal customers and build a brand associated with quality, trust and integrity.
Delivery & Returns
If a customer order arrives late, items are damaged or missing, or a consignment is not able to be tracked, CX can be negative, resulting in possible complaints and lack of repeat business. Research shows that around 30% of consumers will stop shopping with a brand they like after one bad experience and that jumps to around 50% after several bad experiences.
Offering customers clear and simple returns policy helps positive UX. If consumers are confident that if a purchase isn't quite right they can return it, they will be more likely to buy. And using interactive 3D images, videos and augmented reality, to help ensure customer make the right purchase, will reduce returns overall.
Omnichannel
Imagine a customer has purchased an item online that they want to return it. They take the item to a physical branch of the store and are told by the retailer they can't return the item instore as their eCommerce and brick store's systems are not connected. This makes no sense to customers. All they see is a brand and expect a joined-up shopping experience, regardless of the channels that they wish to use. This unified interaction with a brand is called omnichannel.
To achieve true omnichannel experiences, businesses must have a 'single source of truth'. In other words, a single, global system across the company that every aspect of the business uses: POS, returns, stock control, warehousing and accounting, where all data is stored and accessible in real time, meaning that if an item is purchased online, it can be returned to a physical store and the item appears on the system at that store immediately as a return, with all departments across the company updated.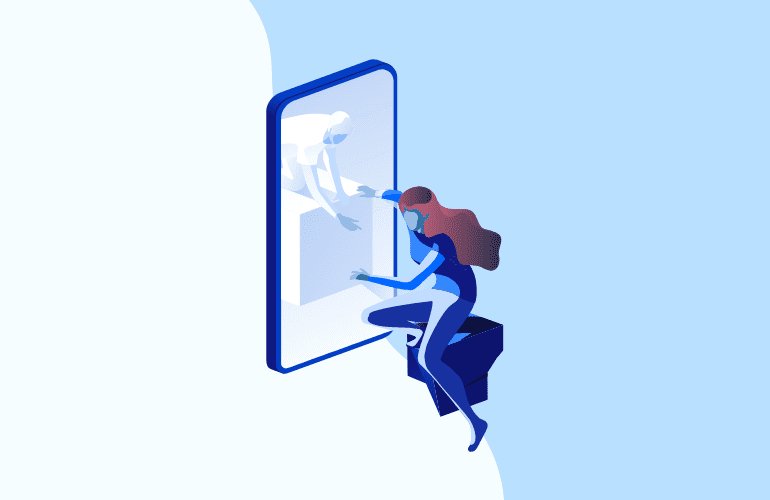 Outstanding CX baked in
The topics explored so far in this article offer some key ideas that will give consumers more positive experiences with your business and brand. But it goes deeper than just implementing CX strategy, important though that is. CX isn't just something that an eCommerce business does. To be truly effective, it must be what an eCommerce business and brand is. It should be baked in. A customer-centred business culture is the only way to ensure that consumers and customers receive consistently outstanding UX with every interaction and experience in their journeys, from initial brand awareness and engagement to consideration and purchase to adoption, retention, expansion and advocacy.
Company culture should be predicated on outstanding customer satisfaction. Positive CX must be the reason for an eCommerce businesses' existence. Total buy-in at all levels across all departments, from associates to seniors, managers and chiefs, is the only way to ensure that customers receive continuously satisfying experiences.
Hear your customers
Incentivise and reward outstanding CX moments. Measure your people's and your business's CX performance. Ensure staff are well trained. Share your CX stories on social media, your customers certainly will. This leads on to perhaps the most important thing to consider for positive UX.
Listening to customers, on social media, via reviews, or direct contact, is the single most important thing that any eCommerce business can do. It will inform how your brand interacts with customers, identify weak points and reinforce what you're getting right.
Customer feedback shared throughout the business will help focus on CX. If everyone can see first-hand the impact of the experiences they are creating, they are likely to be more conscientious and customer-centred in their work. Transparency can be a big driver of positive CX. A culture of openness and honesty, with good communications, flatter structures, and good bi-directional communication will help reinforce a CX orientated culture.
Conclusion
The keys to outstanding CX are giving consumers positive experiences at every touchpoint and interaction, and ensuring that your eCommerce business has an ingrained CX culture. Offering outstanding unified CX and creating a highly personalised and consistent shopping experience across brand touchpoints, website, apps, EDM, social media marketing and instore, shows your customers how much they are valued, inspiring customer loyalty and increasing brand integrity. If you would like advice on maximising your eCommerce CX, get in touch today for a chat with one of our eCommerce marketing specialists and find out how we can help make your eCommerce brand synonymous with outstanding CX.