Article topics
Methods of translation
The importance of an enterprise eCommerce platform
Website translation sense checks
Website translation is a key and unavoidable task for forward-thinking businesses looking to grow and reach new audiences. Not only will your site be available to increased numbers of users, it's also been proven time and again that being able to speak to a customer in their language increases engagement.
An ambition for all large brands is to be accessible to a worldwide audience on a global scale and this is something that's easier and more common than ever thanks to globalisation. Translation is the process by which your site becomes match-fit for a global audience - enabling you to talk naturally and effectively on the customer's terms.
There are a number of translation methods, but a key part of the process is ensuring your brand is supported by a comprehensive, enterprise-level eCommerce platform. In this guide we'll take you through the different processes, why it's so important to have the right eCommerce solution available to work with and look at some of the key sense checks to keep in mind.
Methods of translation
First and foremost, you need to have an understanding of the different processes of translation.
Standard translation
In short, standard translation does everything you'd expect it to - it's the translation of the original text word for word. This method is only appropriate to use for simple text that doesn't need to take into account factors such as context, idioms or cultural differences. Content such as product descriptions and instructions are usually fine to be translated this way.
Localisation
The method of localisation is more thorough than the standard process. Localisation looks at the broader picture. This includes understanding consumer preferences, culture and even things such as the traditions of the country. This method will not only look to change the text, but also adapt things such as site layout, imagery, colours and fonts.
Technical translation
If your eCommerce site has areas using industry-specific language and terminology, this will need to be translated carefully in order to make sense in your target country. This is where technical translation comes in. To accurately translate the content for new markets, not only do the industry and subject need to be thoroughly understood, it's important that the cultural differences of each country are also taken into consideration.
Transcreation
The use of transcreation is vital when it comes to introducing new territories to your brand. In order for your messaging to be conveyed accurately in various languages, this form of translation should be used. This is particularly pertinent when it comes to the use of humour, unorthodox tone of voice or any slogans that could easily be depicted inaccurately if not translated with sensitivity.
How?
Of course, smaller websites could employ the services of human translators to manually transform their copy across the board. However, this is probably only plausible for sites with less copy and fewer products to translate. For a large site, this would drain budget and time.
There's also machine translation, which is a swift way of translating large volumes of content. However, the quality of translation via this method will not be to the standard you require - the results will be closer to standard translation as opposed to forms such as localisation and transcreation.
Neither of these approaches individually work effectively for enterprise eCommerce sites. There are ways, however, in which big companies can handle website translation in cost-effective and efficient ways to suit a brand with big ambition.
Using translation extensions and plugins in conjunction with digital transcreation services is the perfect way to cut down on long-winded file handling and also optimise content for each market. It's also important to implement territory-specific SEO strategies when translating your site to avoid any duplication penalties and also speak to fresh audiences appropriately. This way you'll hit your ultimate globalisation aim - reach new customers around the world, engage them, increase sales and uplift revenue.
The importance of an enterprise eCommerce platform
The best enterprise eCommerce products on the market are built to support businesses with aspirations to scale up - and that includes supporting multiple languages.
When it comes to scaling your business into a global enterprise, translating your website is essential. The best enterprise eCommerce products on the market provide your brand with the tools to grow. The most comprehensive platforms to choose from include:
Oracle Commerce Cloud
BigCommerce Enterprise
IBM WebSphere Commerce
SAP Commerce Cloud
Magento Commerce
Salesforce Commerce Cloud
These platforms all boast a range of features geared towards helping your business achieve globalisation. These features include:
Multiple language packs prepared to support a number of languages
Several payment gateways to support multiple currencies
The capability to customise cultural formats and taxation rules
The capability for automatic scale, meaning the site will be able to cope easily with unexpected growth and traffic
The combined management of numerous sites
All these features are focused on giving your customers, near and far, the best possible experience to ensure they return. After all, according to PwC, 73% of consumers say that customer experience is very important in their purchasing decisions. Ensure your globalisation efforts are carried out with the highest level of quality and you'll avoid offering a poor experience and be able to experience revenue growth.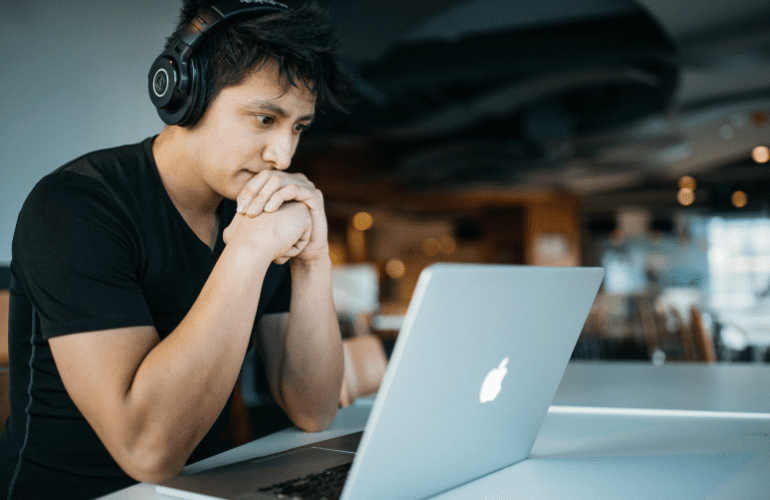 Website translation sense checks
As a forward-thinking business with ambitions of reaching more markets around the world, it would be easy to believe that you have everything you need to begin scaling up. However, there are a number of sense checks to work through before you embark on website translation and make this dream a reality.
A quality enterprise eCommerce solution is key
It really does bear repeating - if you have a high quality platform to work with, you'll have the reassurance of knowing you're always ready to think globally. These platforms are designed for scale and are built for businesses wanting to use multiple languages.
If your current solution is more geared towards SMBs, you should consider upgrading your eCommerce capabilities to an enterprise level. If you put this off, you'll need to go through rigorous testing and also possibly need the assistance of numerous external applications to think about making a move to reach more markets. Even then, once you've launched your offer in more countries, your site may not be capable of handling the increased traffic you will inevitably receive. Investing in the best platform possible for your particular business is imperative.
Be thorough
Streamline your site and make sure everything is in order. Perform a full audit of all the content and products you have on site to ensure it's all relevant, that product descriptions aren't too wordy and remove any products you won't be selling internationally from your translation list.
At the same time as cleaning up your content, ensure your categorisation is in order so you can easily select which products you will offer to each market. For instance, if you're a clothing retailer, you don't want to offer summer clothes to a country that experiences cold weather all year round. It's paramount to ensure you stay relevant to the market you want to appeal to.
Prioritise
Organise your pages in a hierarchy of importance when it comes to your business model. That way you'll know which pages and products need to be translated first. Think about which of your products receive the most traffic, and which are most likely to appeal to an overseas audience. Which public-facing pages are the most vital for each individual market you're hoping to reach?
Do the research you need to answer all these questions and gather the relevant information you require before you get moving with translations. This way you will be able to prioritise critical pages first before moving on to those that are less vital.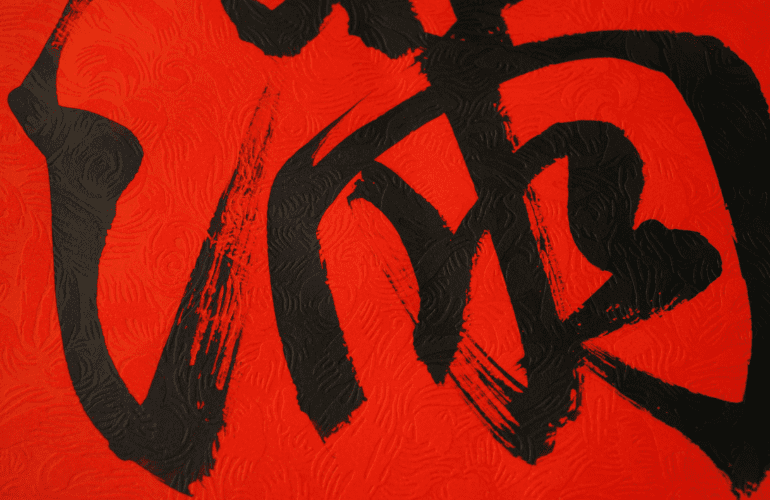 Don't forget graphics, layout and imagery
The content of the page being translated appropriately is the key aspect of this process. However, as we've already mentioned, it's also imperative to audit your graphics, layout and product imagery to ensure they will also translate in a suitable way. For instance, not all countries read text from left to right and not all graphics will make sense to people universally. There are also other cultural differences to consider such as superstitions. If you were looking to reach a new audience in China, for example, it would pay to have a thorough knowledge of the audience. For instance, the colour red represents happiness and there are numbers deemed to be good and bad luck. Having this knowledge for each market will help to avoid anything that may negatively impact your success.
If you're looking to expand to reach a new market then it's crucial to first understand what changes you might need to make to the architecture of your site.
Think UX and mobile-first
As previously mentioned, if you have an enterprise-focused platform to work with, this won't be a problem. However, it's incredibly important to ensure that your site is optimised for mobile and provides great UX for your customers, old and new.
In 2017, Google said that 50% of B2B online enquiries to manufacturers and suppliers were made on tablet or phone, and this was predicted to rise to 70% by the time 2020 is out. Also, 80% of B2B buyers said they use mobile for their work and 60% said that mobile played a significant role in a recent business purchase. These figures will grow year on year, so it's imperative for your business to be thinking about mobile users and the experience they have. By ensuring B2B and B2C customers are able to use your brand's site on their mobile device, in the correct language and also have easy access to relevant products and services, you will stay ahead of the curve.
Don't forget about customer service
Once your brand's site is on course to be expanding into other regions, don't forget to have customer support available to bolster all the hard translation work you've carried out. When your new customers can search, browse, read and order from your site in their native language, they'll also need support in their language should they encounter any issues or have any questions.
Conclusion
Website translation is essential for all eCommerce businesses hoping to reach fresh markets across the globe. Hopefully, this guide has covered what a website translation is and why it's so important for your brand. This should set you on the right path to achieve growth and success in new regions.
At Xigen, we offer expert transcreation and localisation services, creating websites on all scales and in any language. As a brand thinking about globalisation, we understand that you want to be thorough, accurate and authentic. That's why we use strategies based on territory-specific SEO as part of our translation services. We want your websites to generate leads, convert and offer optimal customer service.
If you have further questions about website translation and you want to learn more, contact us for a consultation and we can work on the perfect solution together.
Subscribe to our newsletter for the latest industry news and tips.
Thanks for signing up!
You will receive a monthly digest of must-read insights and key resources to use and share.