The Healthcare Information and Management Systems Society) is committed to innovating the global health ecosystem through the power of information and technology
HIMSS has been operating worldwide for over 60 years to educate the community about how people can use modern technology and healthcare management systems to advance health and wellness.
The non-profit organisation regularly holds conferences and exhibitions to share best practices and connect leaders, stakeholders, and influencers together.
Service overview
The challenge
HIMSS held the European Health Conference & Exhibition in Helsinki in June 2022. The organisation wanted Xigen to create two short videos during the course of the event.
The first video would detail what happened during the first day of the conference, and the second video would summarise what happened at the event.
A same-day turnaround on each video was imperative.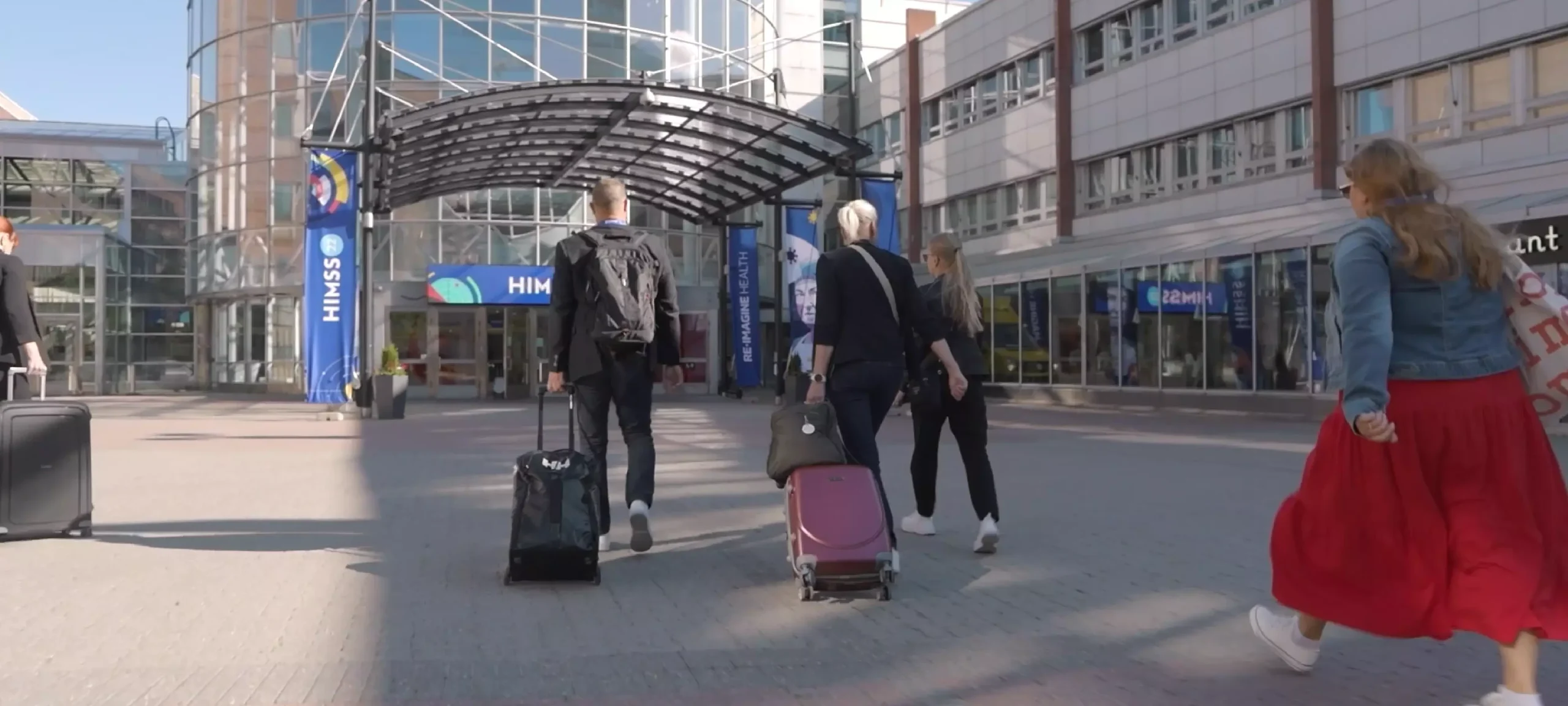 Day 1 video: summary of the day
Before the conference started, we did some initial prep work, creating a provisional storyboard of what the two videos could look like. We also reviewed HIMSS's previous conference videos to ensure we provided a similar flow and style.
HIMSS's marketing team attended the conference, taking raw video footage and conducting short interviews with attendees. This footage was sent to our team at the end of the day.
Our team then worked to review the footage and edit it together to create a short 45-second video that summarised the first day of the event
The video was completed and signed off the same day so that HIMSS could publish it on its social media accounts.
Day 2 video: the best of the conference
As well as a video summarising day 1 of the conference, we created a second video providing highlights of the event.
This video was longer than the first, including more substantial interviews with those in attendance. Despite the length, the video needed to be concise and clear.
We prepared for this video by taking footage from the first day of the event that we thought worked well. This was supplemented by the second-day footage that HIMSS sent us.
Like the first video, we created this video in a same-day turnaround so HIMSS could upload it to social media.
Conclusion
Speed and accuracy were of the essence for this brief. We delivered two high-quality videos to HIMSS, in line with the organisation's brand and style.
HIMSS used the videos not only to provide a valuable summary of the conference to those that attended, but to encourage people to register for future events the organisation held.
HIMSS was delighted with the videos, broadcasting them on its LinkedIn, Twitter, Facebook, Instagram, and YouTube channels.