insights | 06.07.2020
If your eCommerce business is using Magento 1, then you need to read this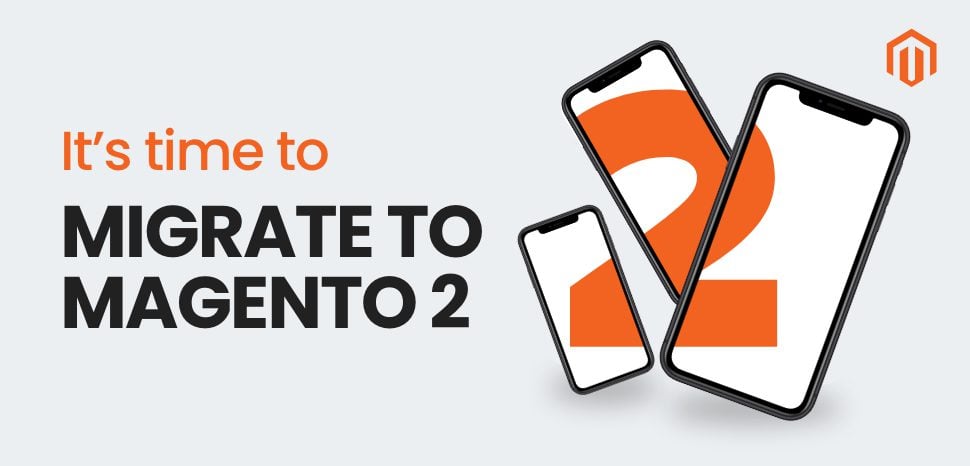 As of June 2020, Magento 1 will no longer be supported. If you continue using Magento 1 after that time, your business could be at risk.
Every Magento business wants its webstore to run at optimum performance, to offer customers outstanding shopping experiences, for continued business growth. This means having the most up to date Magento platform to cope with the demands of changing consumer behaviours and an increasingly dynamic marketplace.
Magento 1 has been available for over 11 years and has served many ecommerce businesses very well. But there comes a time in every product's life when updates no longer offer the best solutions and a completely new version is needed. This is the case with Magento 1. Now is the time to move to a higher capability platform that offers your business increased performance and tighter security.
What are the risks of not migrating to Magento 2?
If you are a Magento 1 business, you might be concerned about the challenges posed by migration, and also be questioning the value of moving to Magento 2—is it a viable investment? Does it make business sense to spend the time and resources?
The answers to these questions are yes and yes. The simple fact is that with Magento 1 there will be no further innovation and no running support. This will ultimately leave your business open to decreased performance, zero scalability and potentially serious security risks.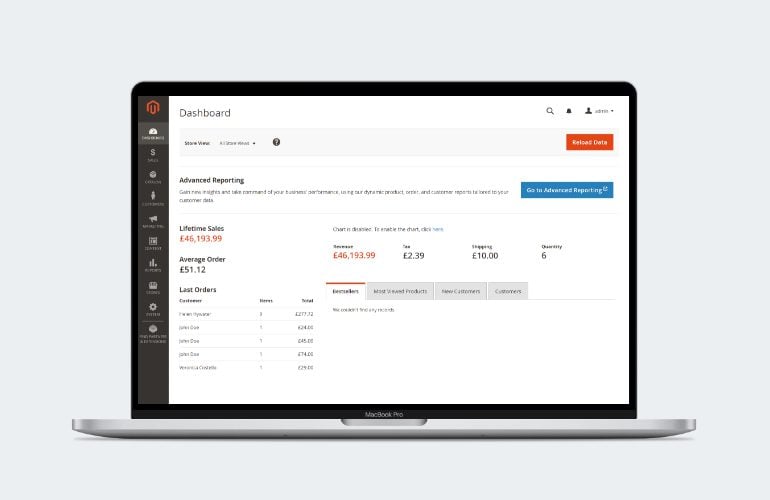 Benefits of Magento 2
Speed
47% of consumers expect webpages to load in two seconds or less. Every second longer than that significantly reduces conversion.
Magento 2 has faster page load speeds, offering higher performance for your webstore using technologies such as PHP7, HTTP acceleration, Varnish, Redis cache and enhance indexer technology. These processes increase server response, speed up load times, improving backend efficiency.
Magento 2's faster performance means that not only will page load be quicker, it will also enable faster checkout and higher order processing rate. This combined with a two-step checkout (compared to Magento 1's six steps) makes Magento 2 capable of processing 38% more orders per hour than Magento 1.
Faster performance means improved shopping experiences for consumers and your customers, which will lead to a higher conversion rate and increased revenue.
Improved scalability
Performance isn't just about speed. For every eCommerce business one of the most important factors is scalability. This means having a webstore that can easily cope with spikes in demand and has the room to grow with your business as it responds to customer needs and dynamic marketplaces.
To remain competitive your business must be flexible enough to adapt to changing demands. Magento 2 features proactive monitoring of your server environment to identify service outages. It can also proactively scale server resources during sudden surge events. This flexibility gives consumers and your customers more stable and consistent experiences in your webstore.
A faster, scalable Magento 2 webstore offers more streamlined shopping journeys.
Mobile-friendly
A WorldPay report projects that mobile commerce will overtake desktop eCommerce by 2023.
More consumers are shopping using their mobile phones and tablets. Magento 2 offers better engagement across digital channels giving consumers and your customers more seamless shopping experiences. This includes active consumers carrying out pre-purchase product research as well as browsing your webstore. Mobile commerce is on the rise, and with omnichannel shopping gaining traction, optimising your business for mobile is vital for continued growth and future success.
Along with performance, a common issue with Magento 1 is that it's not designed for mobile first. Although over the years there have been workarounds created by Magento developers, mobile optimisation is not standard in Magento 1.
Magento 2 on the other hand is significantly more mobile ready. Its themes are mobile responsive (although many businesses will customise using certified Magento developers), and it's optimised for mobile checkout. And, unlike Magento 1, Magento 2 supports progressive web applications (PWA) that enable your webstore to behave like a mobile app, significantly improving mobile UX.
Security
More than half of eCommerce businesses have experienced one or more damaging security attacks.
Ensuring that your Magento webstore is highly secure is vital for your business and brand credibility. A data breach can damage trust and have a significant, negative impact on sales.
Magento 2 protects against external attacks such as user session hijack and denial of service (DDoS) by using a web application firewall, whether on physical servers and VPC.
Magento 2 features strong encryption to protect customers' personal data, payment information and passwords, with regular updates and patches to ensure that your webstore remains bulletproof.
High password security is crucial for protecting data. Passwords are the most used means of security protection, yet they are often the most open to defeat—some people create passwords that are too easy for hackers to beat. Forcing customers to create more complex and more secure passwords helps, but only offers marginal additional security. Magento 2 takes password security to a different level, using SHA-256 hashing algorithms to optimise passwords for maximum security.
As already stated, one of the main drivers for migration to Magento 2 is continued security updates and patches. It can't be emphasised enough just how important it is that your Magento webstore is equipped with the latest security protection. For example, patches have included security fixes for issues such as, remote code execution, information leaks and cross site scripting vulnerabilities.
PCI compliance
PCI DSS (Payment Card Industry Data Security Standard) Requirement A3.3.2 summarises a merchant's key responsibility is to: "review hardware and software technologies at least annually to confirm whether they continue to meet the organisation's PCI DSS requirements."
As Magento 1 updates and security patches are no longer available, there's a real danger that continuing to use Magento 1 could mean that your business falls out of PCI compliance.
Failure to comply with this requirement and to continue to use technologies that are no longer vendor-supported and don't meet security standards mandated by PCI could ultimately result in heavy penalties for non-compliance.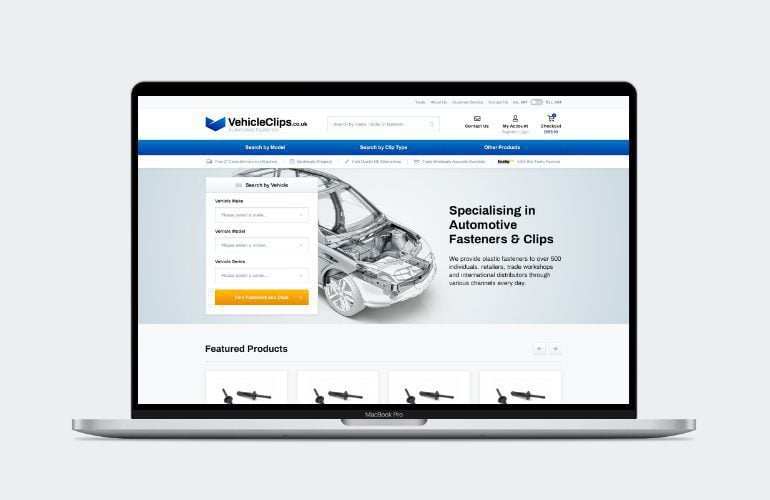 Case study
To offer a concrete example of an eCommerce business that saw significant growth after migrating from Magento 1 to Magento 2, take our client, VehicleClips.
VehicleClips has been trading since 2009, supplying plastic fasteners in the automotive sector. They began business as a small online shop on eBay and have grown year on year, now providing plastic fasteners to over 500 B2B and B2C customers every day.
VehicleClips took the business decision to migrate to Magento 2 once they understood the potential issues failing to migrate could result in. The impact was a faster, more secure and more profitable webstore, with Q1 2020 seeing the number of transactions increase by 55%, revenue up 56%, and a conversion rate lift of 18.52%, compared with the same period in 2019, whilst still using Magento 1.
Final thought
The benefits of Magento 2 are clear. But if you are still undecided about migration consider that, over time, continuing to use Magento 1 could cost more than migration to Magento 2 now. Given the improved performance alone, moving to Magento 2 makes sound business sense.
It's important that your migration to Magento 2 is planned and managed by specialist Magento developers. If you are still using Magento 1 and want advice about migration, then get in touch today for a chat with one of our Magento specialists.