insights | 24.02.2020
Web design trends 2020
Trends in web design are constantly evolving. There are, of course, evergreen or classic design examples that stay around for a long time, but we're also in a fresh decade with new technologies, techniques and possibilities that influence the way the web looks. From streamlining navigation and using interactive product visuals, to using illustrations and playing with colour schemes, there's a lot to get excited about in 2020.
Why is it so important to keep up to date with web design trends?
We've come a long way since the first book was purchased on Amazon in 1995 and it's this continued commercial focus that elevates the importance of website design. This is because the growth of e- commerce now shapes the way in which many websites are designed – good design can help to facilitate and grow sales.
In 2019, Statista revealed that worldwide retail e-commerce sales totalled $3.53 trillion US dollars. Looking to the future, these revenues are expected to expand to a staggering $6.54 trillion US dollars in 2022. It therefore makes perfect financial sense to have your customers – and specifically their buying behaviour – in mind when designing your site.
Always having customers at the heart of everything you do is important in business, and this is no different when it comes to UX and e-commerce. Ensure people have to do as little as possible when it comes to navigating your site – your checkout should be as easy to find as the one in a physical store. Stay ahead of the curve when it comes to web design and you'll not only have an on-trend, slick website, you'll also be able to perfectly service your customers.
So, what will the design landscape look like in 2020? Here are the web design trends we've spotted so far and predictions for what's to come in the world of web design.
Minimalism and simplistic
Minimalism is truly an evergreen web design trend, but it's also evolving. We've been championing the effectiveness of minimalism in web design, for many years – with 2017 being the year of minimal homepages while in 2018 we saw white spaces used in combination with striking colour combinations.
Using minimalist design means different things to different businesses and designers, but much of this is focused on using big sections of white space.
Minimalist or simplistic navigation is also something coming to the fore in 2020 and focuses on the experience of the user. With many more customers using their mobiles, tablets or smart watches, how simple the site is to navigate is of huge importance to the user. In fact, Statista predicts that mobile e-commerce could even make up almost three quarters of e-commerce sales by 2021 – that's up from just over half in 2016.
Uber updated its brand identity with a logo transformation as Helvetica came into play back in 2018, and its website is a fantastic example of minimalist design and simplistic navigation. Simple, clickable icons, white blocks of space and manageable chunks of text make for an extremely user-friendly site for users on a range of devices.
Dark mode and black and white colour schemes
Web designers are experimenting with black and white colour schemes, eliminating colours from their sites and leaving a clean, classic and classy website.
Dark mode is also going to be prevalent this year, with designers responding to user needs. Not only does it look good, it reduces eye strain and offers the chance to make important elements stand out.
Bold uses of colour
The World Wide Web would certainly be a boring place if all websites used the same design, and that's why these trends can also complement each other. There's also no reason that minimalism, dark mode and bold uses of colour can't be used together.
Emerging for 2020 is the use of bright, galactic colour schemes, and dark mode will really show this off as the star of the show. Pops of colour, and neon or glowing elements are here in a big way for this year and looking further ahead.
Mixing elements
Many websites are beginning to use a mixture of elements and character-adding features to capture the attention of customers.
First up is character-adding elements such as quirky graphics, illustrations and animation or hand- drawn icons. More and more, users want the brands they're shopping with to have character and heart and that's where this trend steps up. This provides a new way to express the character and identity of your brand in a fun and creative way. Headspace and Mailchimp are both excellent examples of using illustration to perfectly convey the personality of their brand and stand out from the crowd.
You'll also notice sites starting to blend some of these elements with photography to create captivating, memorable, collage-esque visuals that add personality.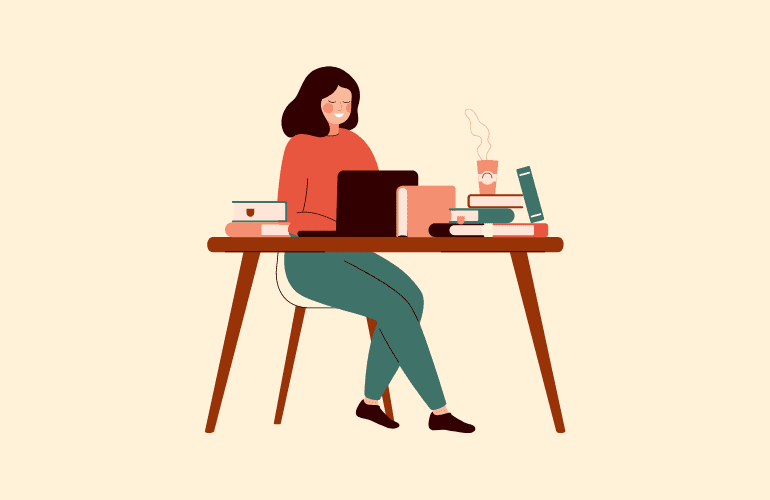 Typography and text size
There's also a prevalent trend of sites playing around with eye-catching typography and fonts. This is something that has happened a lot historically but, as we said even as far back as 2017, it's a trend that evolves year on year, as there's so much scope when it comes to typography. Take the Samsung Galaxy website for instance, it's the big, bold fonts that really catch the eye of the customer and Apple also does this extremely well, particularly on the Mac section of its site. From huge font sizes and text-only heroes to outlined typography, text could really dominate in 2020.
Interactive and advanced product visuals
Advanced and interactive product visuals are already being used on a few websites, but this is set to be a more widespread trend this year and beyond.
With Specsavers, for instance, customers can use their virtual try-on tool to see how glasses suit them, and ASOS have been using their 'view video' option for years. This shows their models in items of clothing in a video, helping the user understand better how the product will fit and suit them.
Unsurprisingly, Apple are on the ball with using motion in their product images. Their Apple Watch Series 5 product page shows the watches rotating as you scroll, explaining the features of the product. It also gives you the option of watching a film explaining the Apple Watch story, creating more of an emotional experience and connection for the customer.
The use of 3D
3D isn't just reserved for gamers anymore – it's developed hugely with improved processing power meaning it's being used more and more on websites. This isn't just reserved for desktop versions anymore either – mobile sites have a seat at the table and the introduction of 5G is an extremely exciting development for web design. The great thing about 3D is that it doesn't just look great on a website, it adds realism to every interaction and creates an immersive experience for customers to enjoy.
Conclusion
Ultimately the design you use for your website will be dependent on various factors. This will include your business model, what it is you're selling and who your customers are and what their needs are. Always keep the customer at the heart of any decision you make when it comes to website changes and you'll ensure you have a relevant and exciting website for your brand. If you're looking for a refresh or your site or something completely new, discover more about our design approach then please get in touch.